TCE is the number 1 vertically integrated denim supplier from fabric to washing in Southeast Asia – providing sustainable, quality denim fabrics since 1956. With a denim fabric capacity of 3.5 million yards per month and of 1.3 million garments per month, they are one of the largest and longest-running denim manufacturers in Asia.
The company shall be participating in the Denimsandjeans Vietnam event on March 1-2 at HCM and showcasing their latest products made with clean technologies and sustainable processes. We spoke to the Fabric Sales Director of TCE Denim Alex Cha to know more about the company's operations and vision .
TCE is well known as one of the first denim mills in Asia – leading and inspiring the industry in this part of the world . Can you share some important milestones in the growth of the company?
TCE has grown to become one of the leading denim mills in Asia. Established in 1956, in South Korea and started Vietnam production in 2013 vertically operating from Denim fabric to Garment manufacturing. TCE is committed to continuously produce high quality products that meet market needs, and their commitment has resulted in the company's successful growth and expansion over the years.
The first milestone of our growth is to adopt "One Stop Shopping" in ONE place by vertically integrated full package service for our customers while reducing transit time and relevant cost significantly under volatile global SCM. In addition, we continue to invest in full sustainability from innovative materials to production facilities without compromising fashion and trend.
The second milestone was the company's adoption of a fully sustainable model. The current wastewater treatment is different from others. We treat wastewater as A grade quality followed by local government regulation. However, we feel that this process is not enough till zero discharge is achieved considering the well being of current and future generations. After treatment, the A grade water goes through carbon sand tank filtration, and then through Ultra filtration one more time. Finally Reverse Osmosis Membrane filtration process is done. The result is drinking level quality water.
Then we prepare for sustainable collections from eco-friendly materials and communicate with valuable customers every single year. In addition, we constantly investigate and upgrade our facilities for medium and long term eco sustainability.
The themes for 2022 and 2023 are Saving Earth Denim and Denim X Nature respectively.
The installation of the denim mill and denim garment manufacturing unit in Vietnam were perhaps the biggest steps taken by your company in recent years. How has the integrated operation been successful in providing a package offer to the brands?
The Simple is the Best, Through TCE's well-organized vertical operation from fabric to garment.
Affordable fast fashion with effective production based on consumer needs in one location and streamlined procedures.
It is transitioning from an annual focus on fabric and garments just to a full package trend and swift client response. Several FTA benefits, including those made in Vietnam (EU-VIETNAM FTA, EU-JAPAN FTA, CPTTP), boost cost competitive advantage and expansion to the countries.
Your collections are well appreciated by the customers. What specific products or collections would you be focusing on during the Denimsandjeans Event in Vietnam in March?
Sustainability is not an option, but an essential thing. TCE wants to introduce two themes, "Denim by Nature" and "Saving Earth Denim" as new innovative materials focusing on sustainability.
With Denim x Nature , we believe everyone recognizes cotton is highly water and chemical intensive crop. TCE strives to study and develop many natural fibers can be alternative cotton as much as we can such as Soy, Sisal, Kapok, Abaca and Pineapple, Banana thru Tropical trees in East Asia.
Our goal is to present the audience with stylish apparel pieces that are not only attractive but also functional in nature. We believe that our collections will impress the customers at Denimsandjeans event owing to their innovative use of fabric technologies.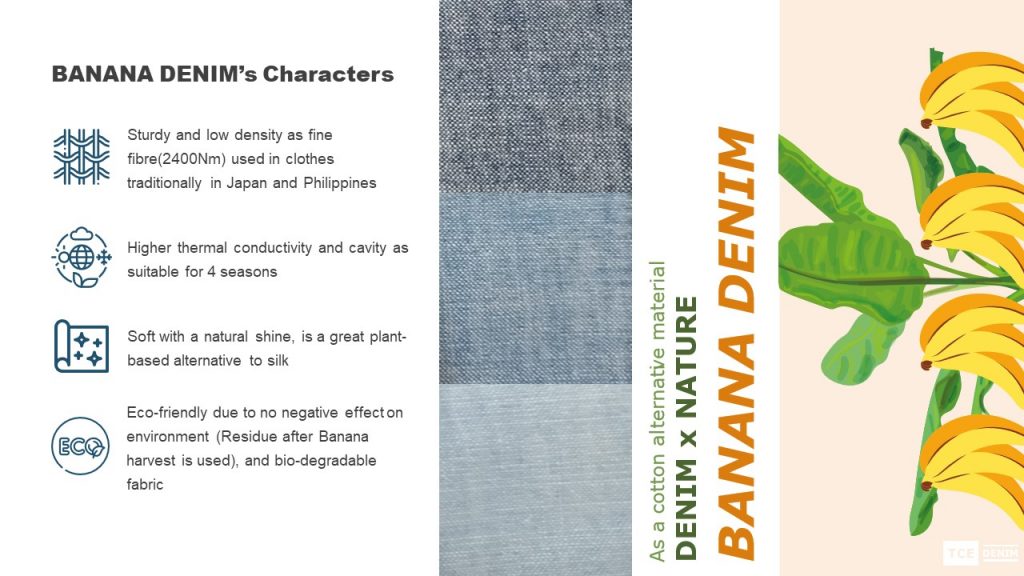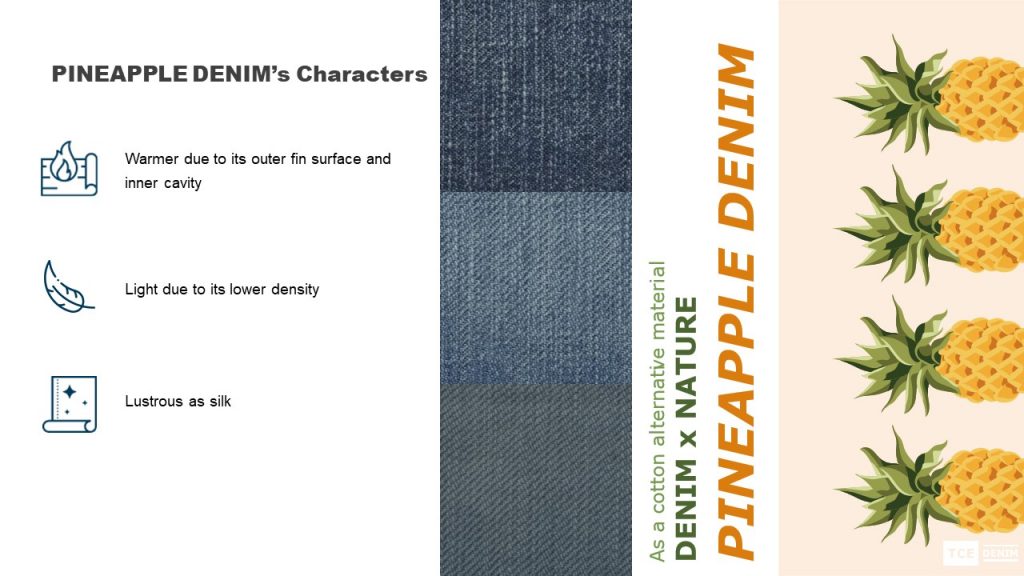 With Saving Earth Denim, Saving planet for next generation, TCE produces many products using recycled resources from wasted ocean fish net, pet bottle, agricultural wastes and biodegradable products such as Fish Net Denim, Mermaid Denim, Bioplastic Denim, Pre/Post consumer waste cotton, and so on.
How do you see Vietnam evolving and providing more value to global customers ?
Vietnam is garnering more attention as it develops into an Asian manufacturing hub with numerous FTA benefits and more stringent China C/O restrictions.
Next to sustainability, transparency and traceability are becoming the norm and of utmost importance. TCE is ready to offer all pertinent documentation to customers worldwide.
2022 has been a tough year for all. How do you see 2023?
Given the potential for a slowing global economy and sluggish consumer demand, 2023 is likely to be another year with significant prospects and challenges.
Consumer demand plummeted due to lingering global pandemic effects, causing companies and brands to re-evaluate their operations. To stay afloat, many firms are continuing to diversify their sourcing strategies and strengthening relationships with key vendors in response to the volatile market environment as well as keep sourcing sustainability and transparent supply chain.
In addition, we are trying to provide more valuable products to buyers as the demand for jeans continues even in the event of an economic crisis .
I think this is our own challenge regardless of the change in the external environment.
---
Visit our website for Denimsandjeans Vietnam to register and visit the show. To read about our other exhibitions, check here
For more information , you can contact Alex at alex@tcedenim.com