Aquitex , a Portugese company , has been serving the textile and ceramics industries for over 50 years, providing quality chemical products. Within their portfolio are some very special products for the denim industry . They are joining the Denimsandjeans Vietnam on March 1-2 and we spoke to their CEO, Jorge Faria who answered questions about his company and product range.
Aquitex has been a player in the chemical industry for a long time. Can you share your brief history with us?
Aquitex was founded in 1963 and started as a trading company but throughout the years we have evolved to produce our own products, starting with the launch of our first auxiliary in 1996: Quimatex CO, a high-performance softener for cotton fabric finishing. It is widely used by manufacturers because of its superior performance while being delicate on fibers. Along the years, we have always focused our R&D work in the development of innovative solutions that could bring a high added value and an advantageous edge to our customers, while bringing better environmental outcome.
Today we are happy to be one the major players in the Portuguese market and to be exporting to more than 15 countries, fruit of the internationalization efforts we have started back in 2000.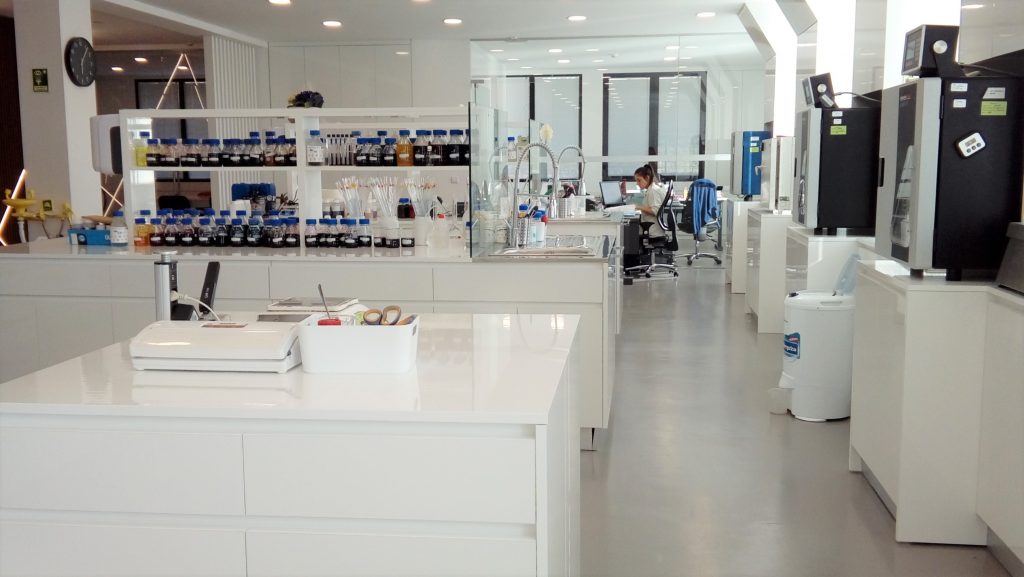 Why do you think the Vietnam market is important? What products you plan to focus on during the Denimsandjeans Vietnam show?
Vietnam has emerged as one of the leading textiles exporting countries worldwide in recent years, with an industry that aims for quality and more environmental responsibility, so we feel it is a perfect match for our products and the logical step to proceed with the development of our business. We believe that attending the Denimsandjeans Vietnam Show will provide an excellent platform to make connections with a local agent to potentially represent us in the Vietnamese market and we will be looking for a passionate, results-oriented company that will help bring our solutions to Vietnam customers.
As for the collection we will present at the show, it is entirely focused on more sustainable washes and finishing processes, like full denim washes based on different enzyme technologies and safe alternatives to potassium permanganate, which allow for processes with no consumption of pumice stone or harsh chemicals. Additionally, we will be showcasing our special solutions for sustainable garment dyeing with natural and ceramics dyes and our silicon-free finishes based on natural butters.
We have focused on responsible, smart and unique pieces and we believe participants will be happy to stop by our booth. We are confident that our presence at this event will be invaluable in terms of making connections, networking and boosting our profile in Vietnam.
European governments are steadily coming out with regulations relating to sustainability. How do these regulations affect you?
How have you adapted and prepared for the same?
The European governments have taken an active stance to ensure sustainability through their regulations. This can be evidenced by the requirements in terms of reduced carbon emissions, banning harmful substances , usage of safe and sustainable chemicals that have been around in the Textile Industry for some time (as the increase in demand for certifications like Bluesign and ZDHC indicate). Thus, we have already been facing them as a permanent challenge in our business, which have impelled us to keep studying products and processes that may bring new solutions (that at the moment represent already 2 patent applications for new processes – one for waste water treatment and another for fabric pretreatment).
We are also a proud partner of Bluesign, since 2015, which has become a big part of our identity and the way we run our business. In that context, quality and regulatory compliance have become a central pillar of our company, it is not possible to keep moving today without having this commitment in mind. We ensure that all our products meet strict behavioral and ecological responsibilities in terms of sustainable production processes.
Innovation is the other vital tool that will make it possible to live up to these new challenges, which are now not only market demands but effective regulatory demands.
Nevertheless, there is a lot of work that still needs to be done in order to adapt mentalities of consumers and retailers to some small actions and concessions that may have a huge environmental impact. For instance, if there would be a higher tolerance for color difference (which is usually considered to be the main quality asset), that would represent a decrease in reprocessing dyeing and, consequently, big savings in water, energy and chemicals. A broadening of ΔE from 0.5 to 1.0 could represent immediate savings of up to 35% in consumption of resources and labor.
Another example is that the increased use of recycled fibers will also require that we tune our expectations as, in the current state of the art, there are still differences in the behavior of these fibers, which are actually quite understandable when we think about the wide origin and processes they go through. We should celebrate the fact that technology has advanced so much but make our part in conceding to some of the limitations, so that we can stimulate a bigger adoption and further development of new solutions.
What main certifications of sustainable production have you subscribed to and how does that help you in approaching customers in Vietnam?
We are a Bluesign system partner, which is also recognized by ZDHC, and we have a portfolio of products approved according to GOTS and Screened Chemistry standards. Having third-party certifications serves as impartial confirmation of Aquitex's capabilities and integrity, and provides their customers with a sense of security that they are getting high-quality, eco-friendly products produced under ethical standards. In this context, they bring the commercial edge needed to be doing business at international level.
Considering the Vietnam's textile and garment industry goals of sustainability with ambitious targets set for 2030 and backed by VITAS, we are confident that being able to offer customers a certified portfolio of solutions that will help them reach those sustainability goals will open the doors more easily and support the establishment of long term relationships.
---
Want to witness Aquitex collection in Denimsandjeans Vietnam on March 1-2 ? Register here
Do also join our Denimsandjeans India show on April 26-27 ! Check out more events from Denimsandjeans. Click here