The second edition of the Denimsandjeans.com Bangladesh show ended successfully last week on 16th October.  With a number of important denim players around the world participating in the show, the show had some great responses from the denim world. The show was kindly inaugurated by H.E the High Commissioner of India to Bangladesh Sh Pankaj Saran and our  special guests at the ceremony were the BGMEA President Mr Atiqul Islam and Vice Presidents of BTMA and BKMEA who had kindly consented to be present and  represented the three most important textile and apparel organizations from Bangladesh.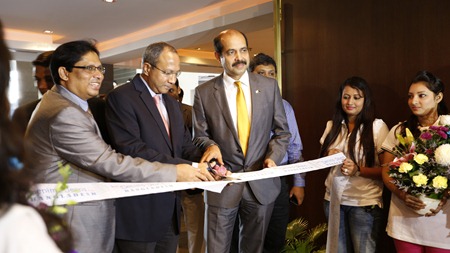 The invite only show had some of the great buyers and visitors from Bangladesh and around the world . With over 460 companies visiting the show and over 1450 visitors  attending , the show had the right mix of  Top Executives of retailers and brands, country managers of important buying houses ,  designers, buyers, sourcing heads, merchandisers and other relevant people in the buying area to give our exhibitors the right exposure to their company and products.  Some of the companies which visited the show included major retailers and buyers from around the world many of whom travelled from Europe, Russia, Hong Kong, US , Turkey , India , China  etc to attend the show
C&A , Carrefour , Coolcat , Celio , Charles Voegele , Cortefiel , Debenhams , Dewhirst ,El Corte Ingles ,El Corte Ingles , Esprit , Gloria jeans , Grouppo Coin , H&M , HEMA , Hermes , OTTO , O'stin, Inditex , Kappahl , Kmart , LCWaikiki(Tema) , Levi Strauss & Co , Li & Fung ,  Lindex, Marks & Spencer , Mondial , New Times , Next , Perry Ellis , PVH , Redpoint , S. Oliver , Sainsbury`s , Target , Tesco , Tom Tailor , UNIQLO , VF , Wal-Mart
The above do not include the names of a large number of factories and buying houses in Bangladesh who participated enthusiastically in the show . Some of them were Ananta Group, Asmara, C.I Intl., Synergies, Comtextile, Dekko Group, Fx Import, Gina Tricot, Indesore, Standard Group , Misami- Bitopi,  Regency, Shanta Denims, Sterling Group, Tex Design, Tusuka and many many other important companies working in denim and related products.
The show had a great Eco theme enhanced with natural elements. The trend area included some of the latest SS'16 and late AW'15 looks from under various categories including Structures (D-Structs) , Deep Indigos (D-Deeps), Colors and casts (D-Colors)  and cool looks under D-Nuovo trend sub categories. Our exhibitors brought out their latest pieces under various categories and displayed their looks for SS'16 and late AW'15 seasons.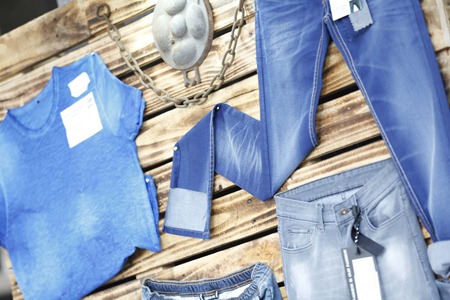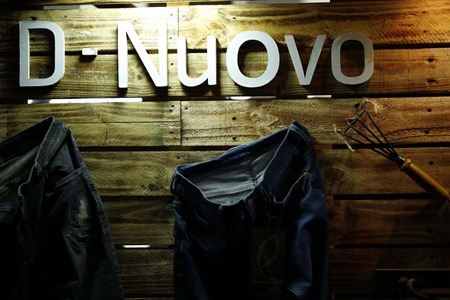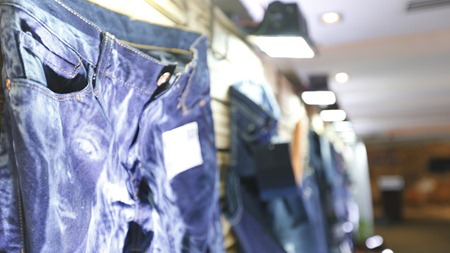 We had some great seminars at the show by Vasco Pizarro of Pizarro Laundry Portugal (one of the most reputed laundry  in Europe) and Zafer Bozdag from Turkey. Vasco spoke about the "European Denim Washing Looks SS'16" .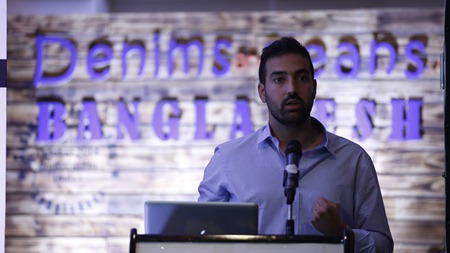 Zafer Bozdag, who is associated with denim industry for over 25 years, gave a presentation on the topic " Cotton to Denim – A Journey in Last 20 years' . We shall cover their seminars in a separate detailed post .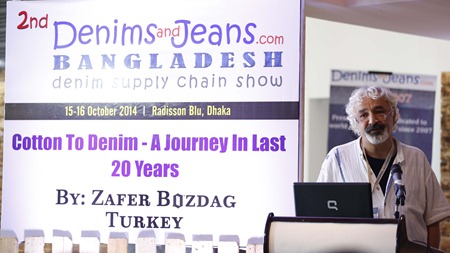 Visitors had some great fun with our DENIM CHALLENGE – that we specially created for this show. The denim quiz which left many denim heads scratching their heads, had some great participation and fun as visitors lined up to test their denim IQ and win a prize !
We shall be bringing this quiz online for our readers very shortly so that they can also have some fun while testing themselves out  !
Our special thanks go to our exhibitors who have shown great faith in us and supported us for our shows in Bangladesh and brought out some real cool and innovative products. We shall cover them in detail  in another post shortly. But they can be reached by clicking on their company names below and also info about them can be accessed on our online showcase for them. BIG THANKS TO YOU !
Our thanks go out to the esteemed visitors who took time out of their busy schedules and many of them travelled from long distances overseas to attend our show and make it a success.  We cannot forget to thank our great team from India and Bangladesh who left no stones unturned to make the show a grand success. THANKS TO ALL !!!!!!