The 4th edition of Denimsandjeans Vietnam is all set to welcome the Global as well as the Vietnamese Denim Community on June 12 at Riverside Palace, District 4, Ho Chi Minh City. The Chairmans, CEOs and heads of important of Textile & Apparel Industry associations and companies are expected to mark their presence at the opening ceremony .
Here are the four reasons as to why you should attend the 4th edition of Denimsandjeans Vietnam Show:
1. MY EARTH MY DENIM : The theme of the show this time is – My Earth My Denim through which focus is on the importance of sustainability in the entire denim production process. One of the objectives of having this theme is also to spread the awareness on the ambit of Sustainability which somehow revolve around Water and Energy .The idea is to establish an engaging platform where the stakeholders of Denim Supply Chain could participate and develop a broad narrative on Sustainability including denim mills, garment exporters, accessories and chemical suppliers and their buyers too.
It finds its vital importance Vietnam as this country has been seen as the next sourcing hub especially for apparel. Post China- US trade war, the big brands are looking to develop at Vietnam as their alternative basein that scenario, it is very pertinent to understand the importance of sustainability as a whole so that the factories could meet the standards set by these brands.
The show is going to have over 40 exhibitors which will be at the show from different parts of the world including 7-8 companies from Vietnam. More than 1500 buyers have registered to visit the show which enables the vendors to add some new clients in their portfolios. Check out the exhibitor list at https://www.vmshow.denimsandjeans.com/exhibitors_4_edition.php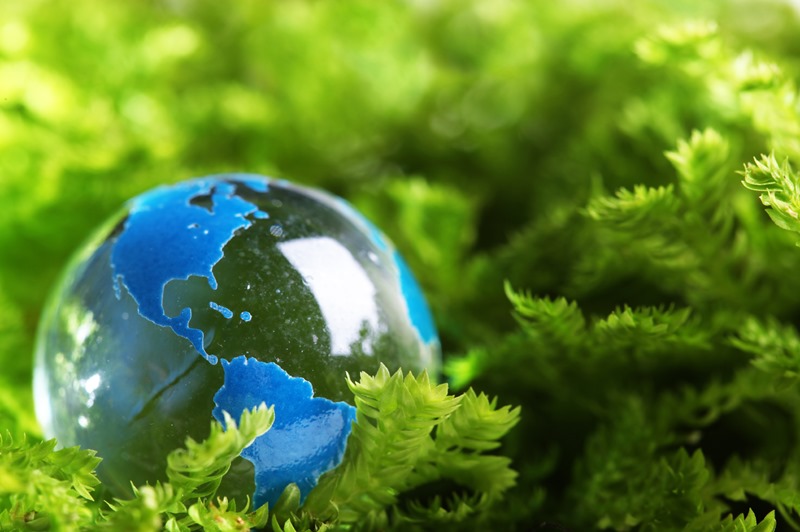 2. DENIM TALKS : Apart from Trade Show, this edition also brings 5 important denim talks by different industry speakers who will fly from the USA and Europe to speak at the show. The fleet of Speakers includes Mr.Stefano Aldigheri ( Ex Design Director Of Levis) , Mr. Leo ( GM of Prosperity Of Textile) , Ms. Joanne Swift ( Ex Creative Director Of Mamiye Brother) , Mr Jordi Juani ( Asia Division Director- Jeanologia) etc.
In two days event, these speakers will speak on different topics which includes Sustainability , China- Vietnam Production Methodology , Latest Trends Of AW20/21 and the new devleopments. The complete details can be accessed at https://www.vmshow.denimsandjeans.com/schedule.php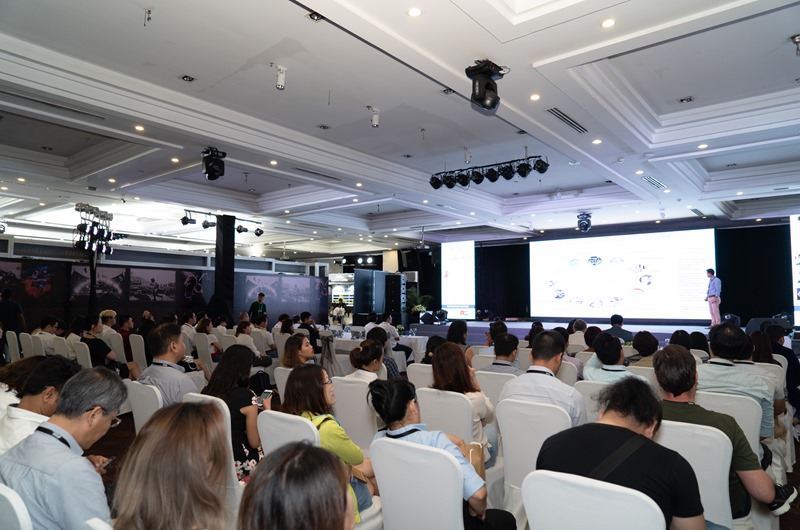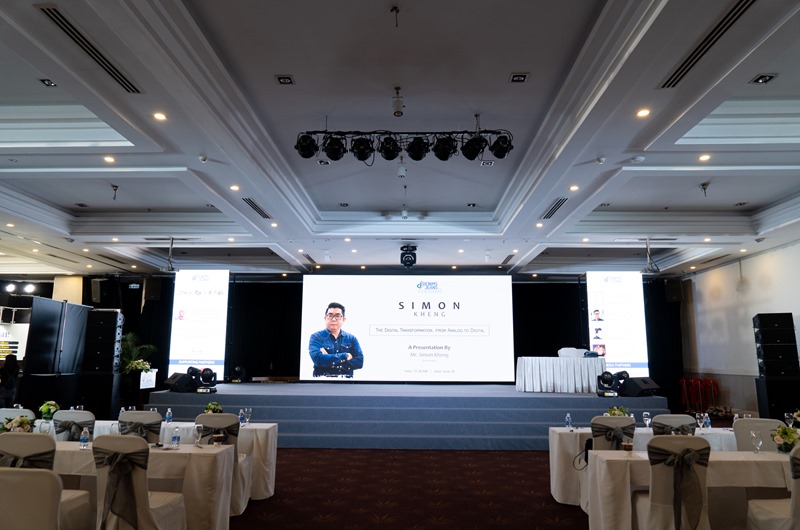 3. TREND ZONE :This show also brings the latest AW20/21 denim trends which the visitors will get to see at Denim Trend Zone. The Trend Zone will have the latest trends by the exhibitors of the show and it will be divided primarily into 4 categories which are as below: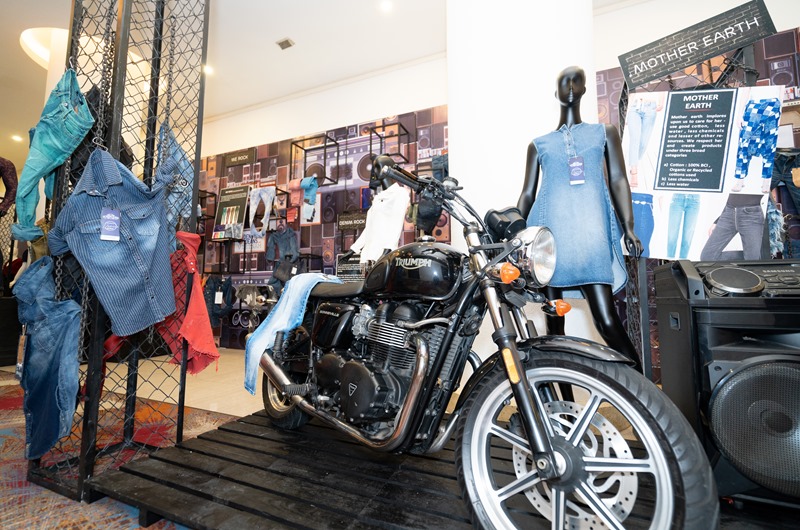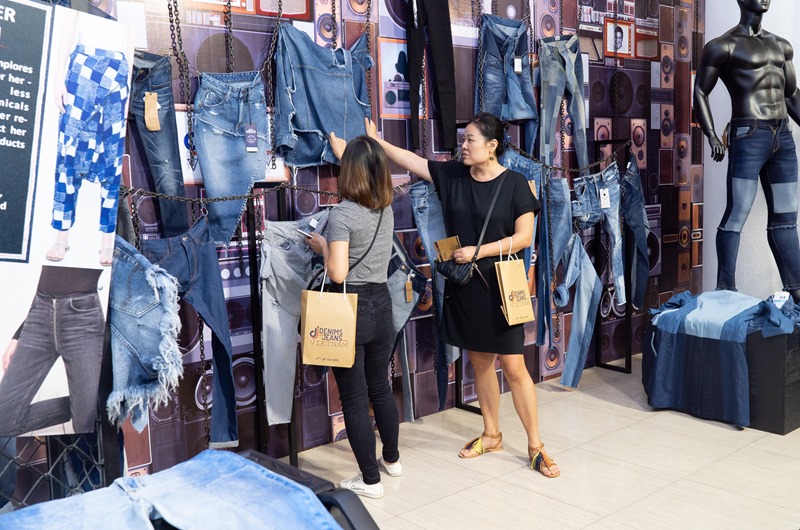 My Mother Earth:
This category dedicates its entire collection to SUSTAINABILITY. It shares the idea of developing such garments process of which will not adversely impact the land, air, and water of this earth we live in. Products from GOOD Cotton (BCI, Organic etc), use environment-friendly dyed chemicals, use minimum water and recycle most of the offshoot waste show in this category. Recycled, repurposed variations of the products will also be a good fit in this category.
My Other Colors: Denim is Indigo Blue but has a thousand shades. Celebrate the multicultural multi convicts of denim through its various colors. Colors that are vibrantly different from regular indigo. Colors that inspire, have some special dyeing characteristics, special technologies used or just something cool!
My Special Washes: Raw denim is like a raw diamond and washed denim is like a polished diamond. All beautifully crafted and washed denim is like a wonderfully polished diamond.
My Creations: Lets the creativity run riot and paint the canvases of denim. Showing creative strength reflects itself on this category. This category will show the most important developments that the companies have done in the current season.
4. AO DAI FASHION SHOW : The 4th edition of Denimsandjeans Vietnam brings not only the Denim Supply Chain Partners and Experts at one platform on June 12/13 but this time it brings a special Fashion Show named- When Denim Met AO DAI.
AO-DAI is a traditional Vietnamese and slightly ancient fashion wear, Ao Dai is an aspect that expresses the desire to affirm the image of Denim Vietnam in the eyes of global audience.Ao Dai's Denim avtar was really never seen before and it will be interesting to see it on the cat walk at Denimsandjeans Vietnam Show.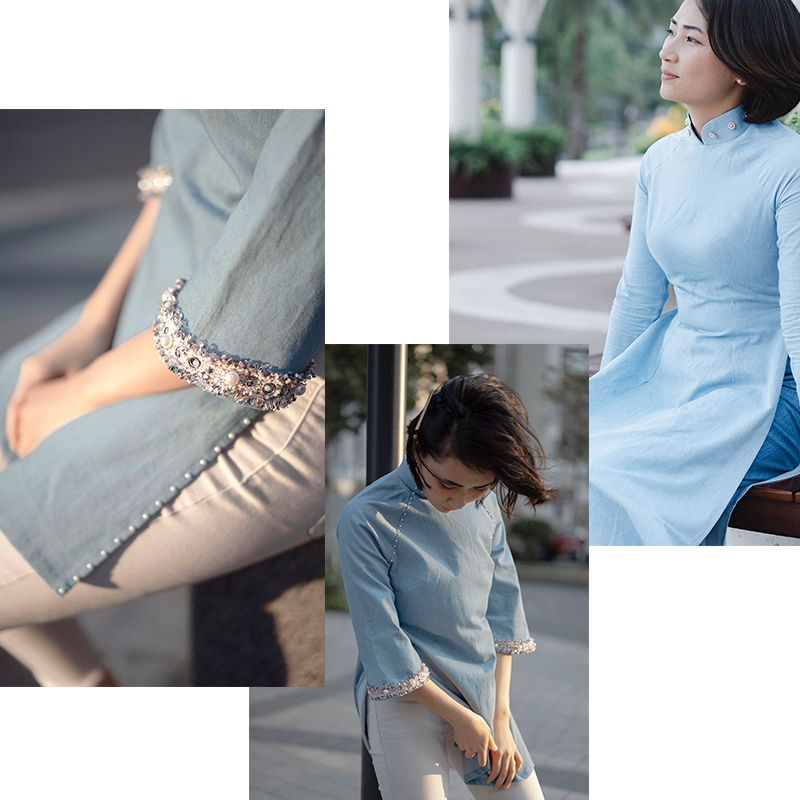 The Collection has been developed by Reply 1987, stitched by Rose Garments Vietnam and the fabrics of Prosperity Textile and TCE Denim have been used for the same. The designers have developed this collection using modern Denim materials, combining beads and decorative accessories with modern breaths.This special Ao Dai Fashion Show is scheduled for June 12 at 5.30 PM .
The show opens at 9.00 AM and closes at 5.30 PM on both the days. The complete agenda of the show is live here and the exhibitor list has been published at https://www.vmshow.denimsandjeans.com/exhibitors_4_edition.php
To visit the show and to receive the invitation , buyer may register at www.vmshow.denimsandjeans.com/invite.php