The Vietnam Edition of Denimsandjeans has recently concluded its 4th season on June 12/13 at Ho Chi Minh City with the message – ABSOLUTE SUSTAINABILITY INTO DENIM PRODUCTION PROCESS. The show witnessed the presence of over 40 denim supply chain companies including some reputed local garment exporters and leading denim players from South East Asia and Europe who showcased theirs latest collection and developments for FW20/21 season . The list of exhibitors can be accessed here. The show was inaugurated on 12th June and many eminent VIP's including Acting Indian Counsel General Mr Jeevan, VITAS Vice Chairman Mr Truong Van Cam ,and the CEO Of PPJ International Mr Hung attended.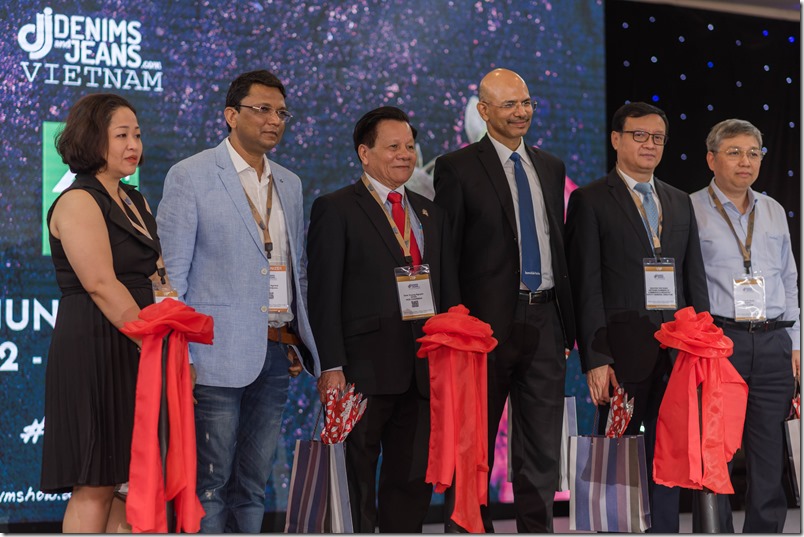 In an opening speech, Mr Vu Duc Giang appreciated the efforts and the platform offered by Denimsandjeans Vietnam towards integrating the Denim Industry and showcasing the Vietnamese Denim Industry on a global platform. Buyers from all around the globe including Hong Kong, China, Thailand, Malaysia, Bangkok, USA, Cambodia, Dubai, Netherlands, Germany, Japan, Korea, India and Bangladesh traveled to visit the show on both the days apart from the local denim buyers. Important brands and retailers including GAP,Lifung, Walmart, Yagi , PVH, Hermes , Target, MGF, H&M ,Mast,Coach,,Camaieu,Uniqlo,Debenhams, Marks & Spencer, Gloria Jeans, Itochu, Kaufland, Bueltel, Chicos, Encore Jeans LA,LH Apparel,Sumitex,Nomura Tradin, Scrovv, Newtimes,Cato Overseas,Group Kaybee, JAF,Canifa, FO International, APGANDCO,C&A, EYEON, Mitsubishi, and buyers from over 175 companies visited the show and expressed their satisfaction and found it a very important platform to meet all the denim supply chain partners at one place .
Many Garment Factories and buying houses including Saitex, PPJ International , DEMCO , LE & LE , Saigon 1,2 & 3 Garment JSC, Grandmax , Aurora,VIT Garment, Viet Ten , Vita Jeans , Anh Phu Garment JSC , GoldMark , Asmara,Potrade , VISCA Garments and TP Group visited the show on both the days. Some of the them including  TCE , TNT , Jeans Life, Nam Viet etc participated. This trend will continue in the next edition where a much larger number is expected to join the show.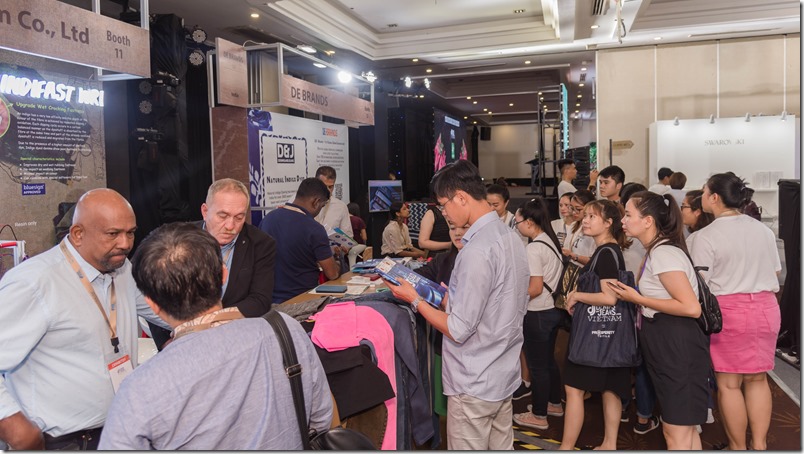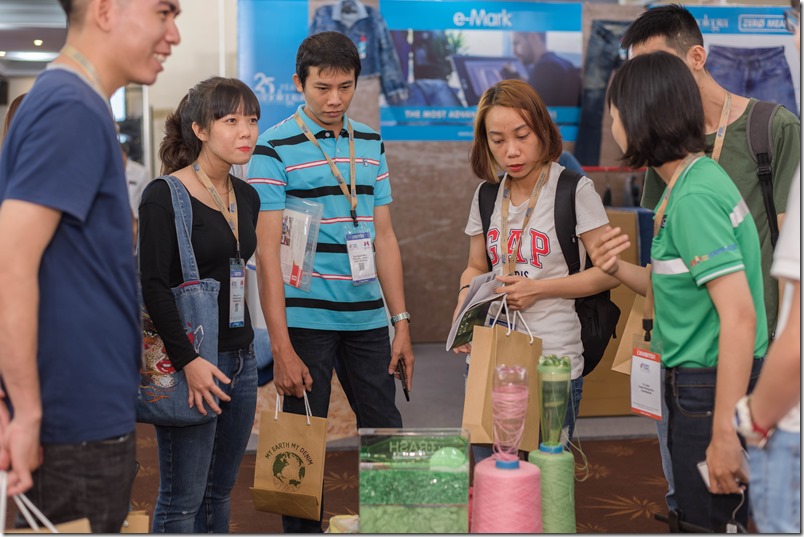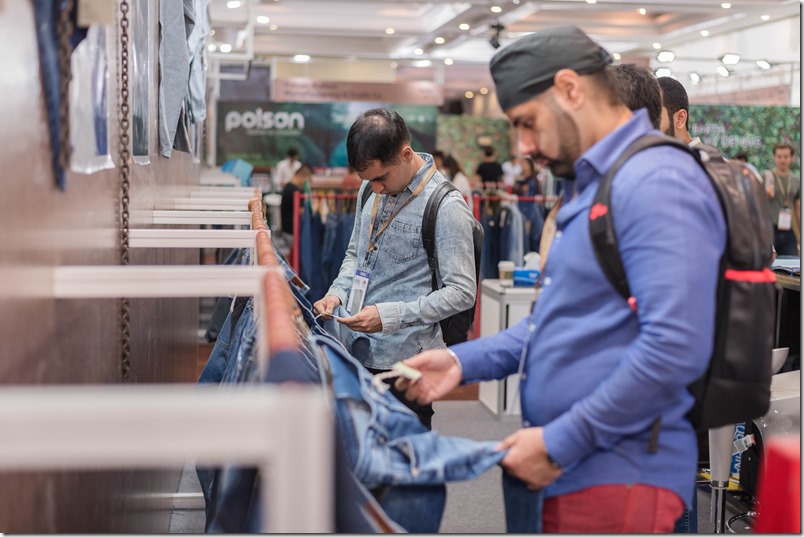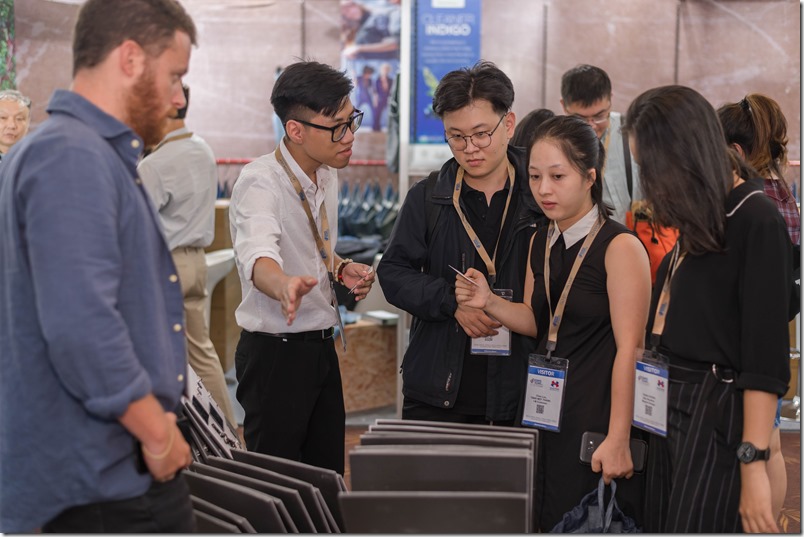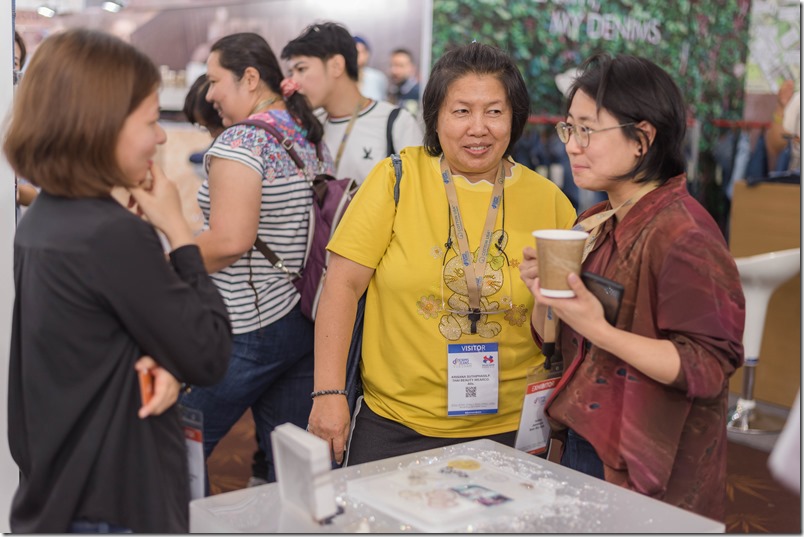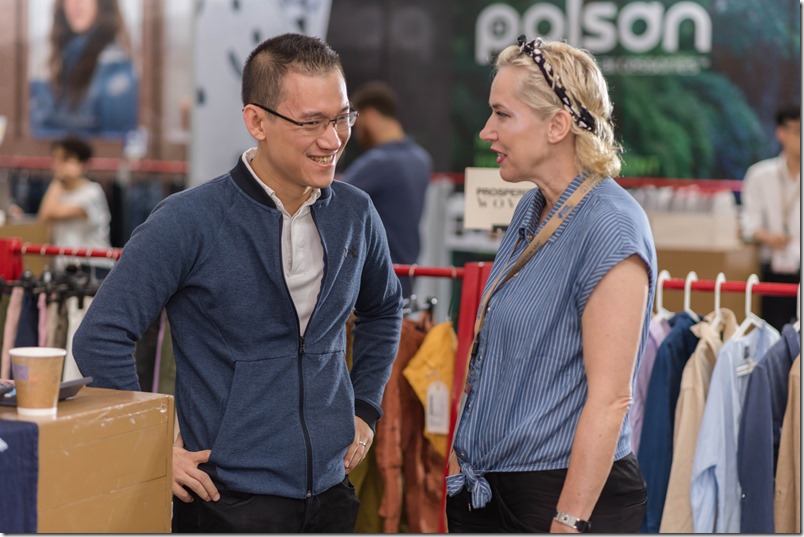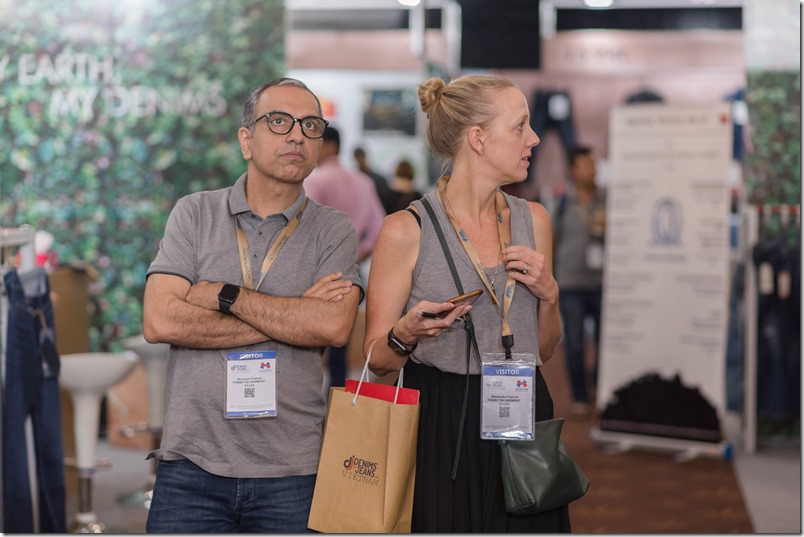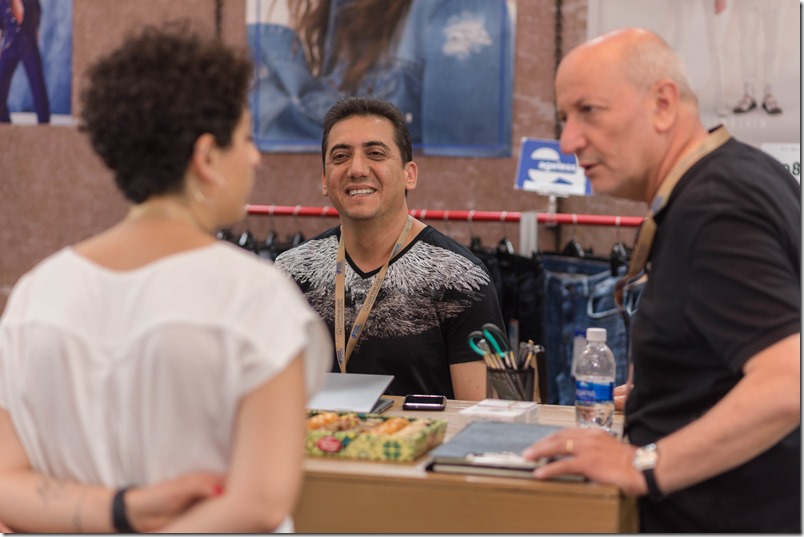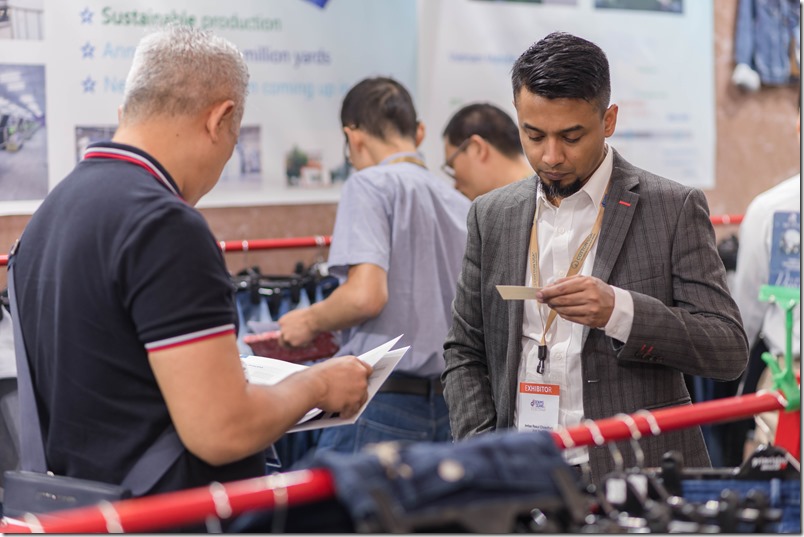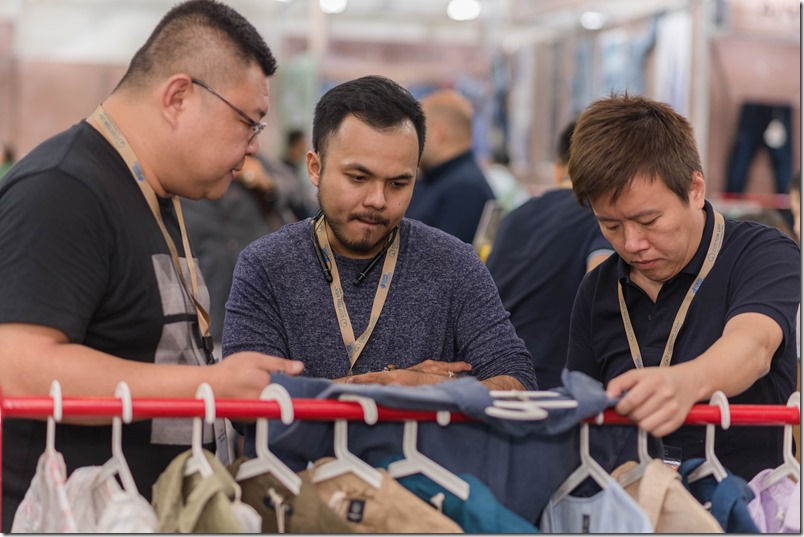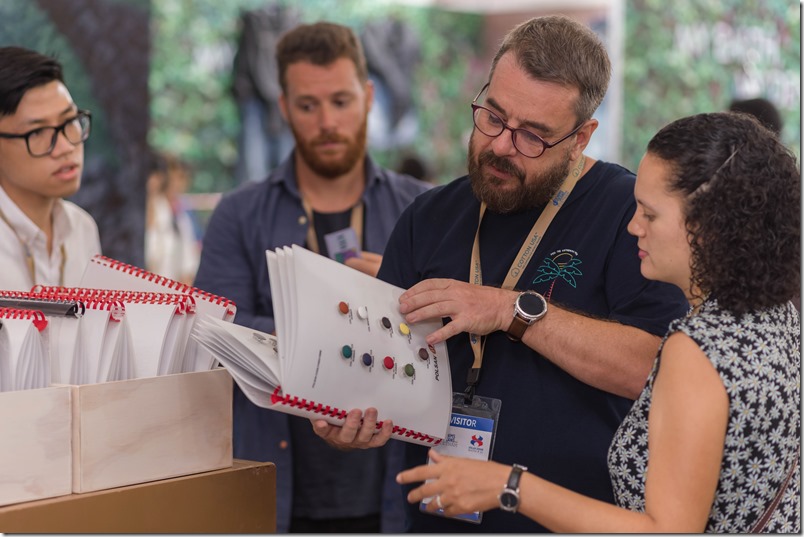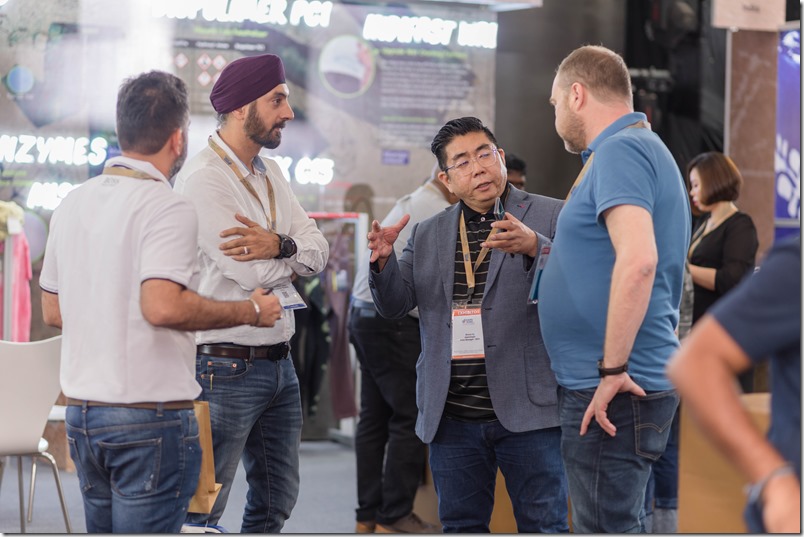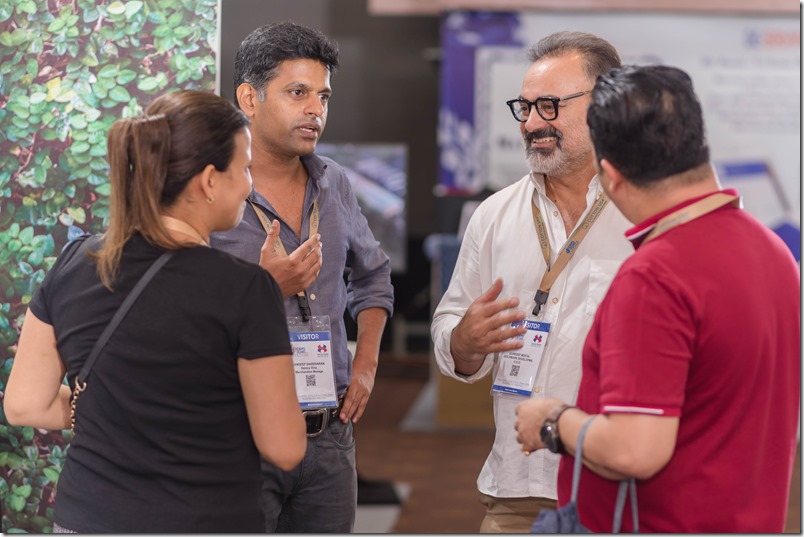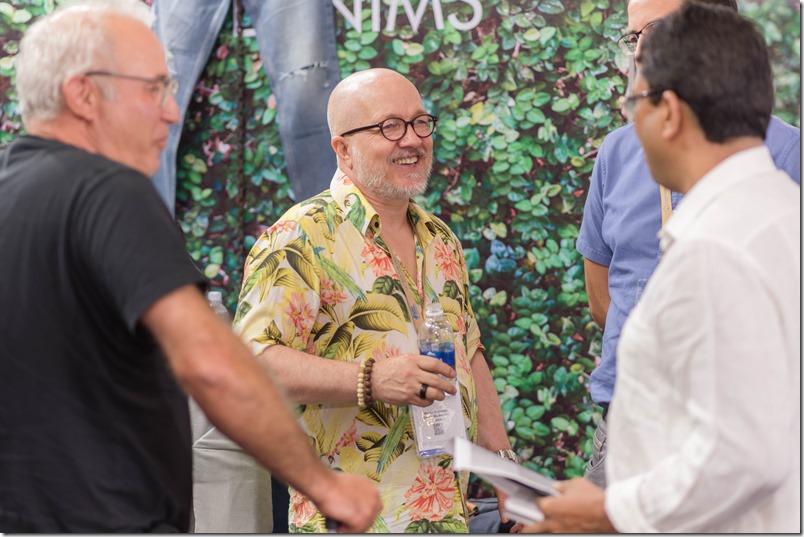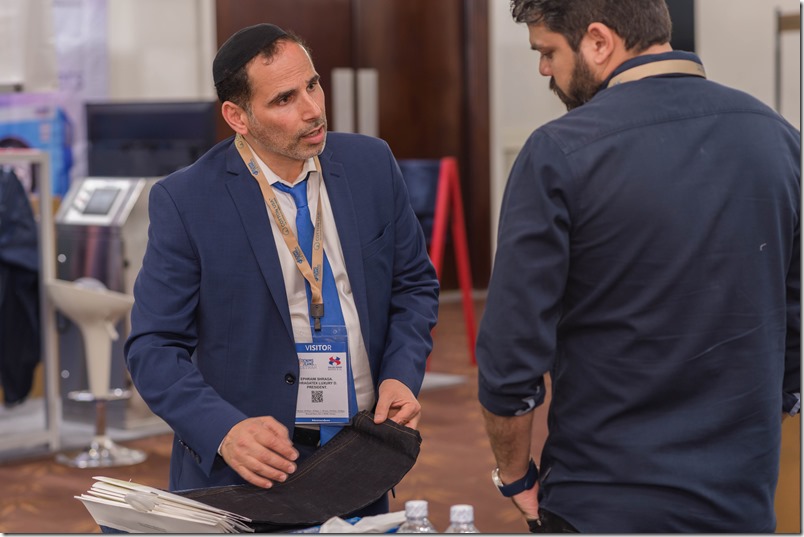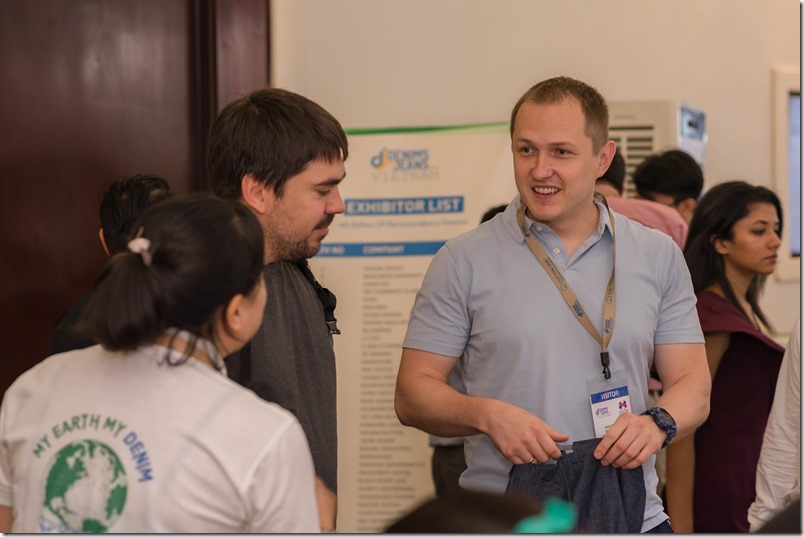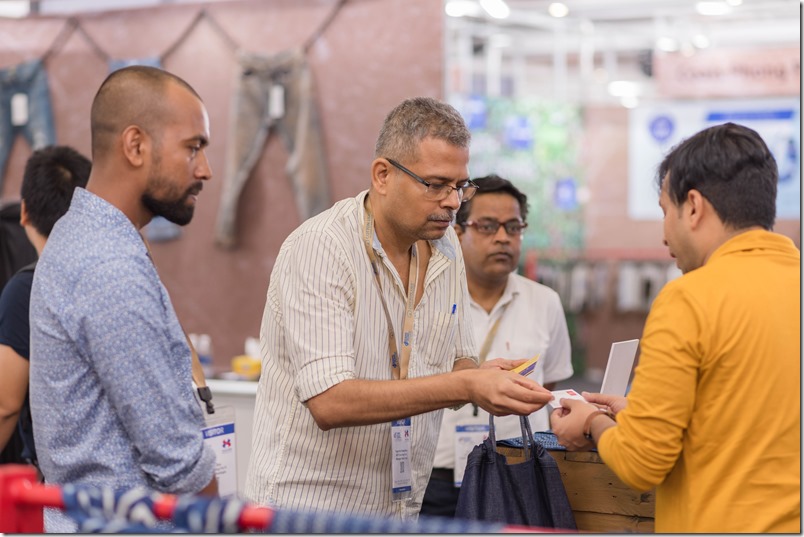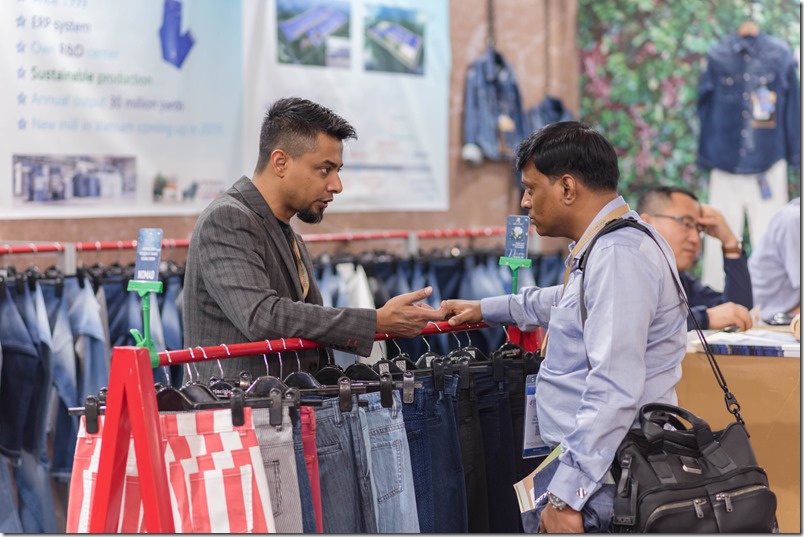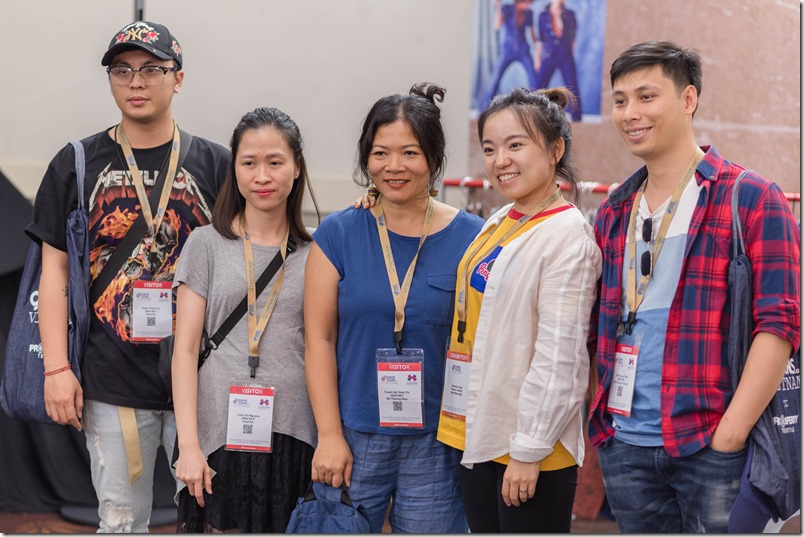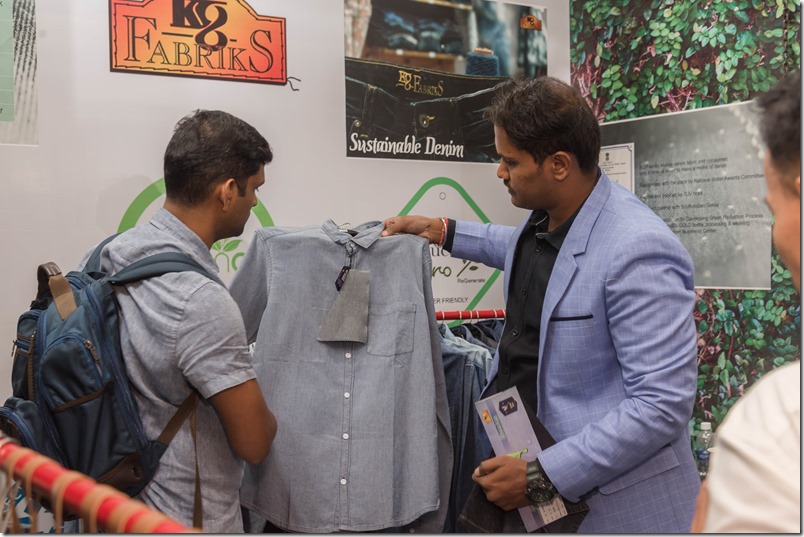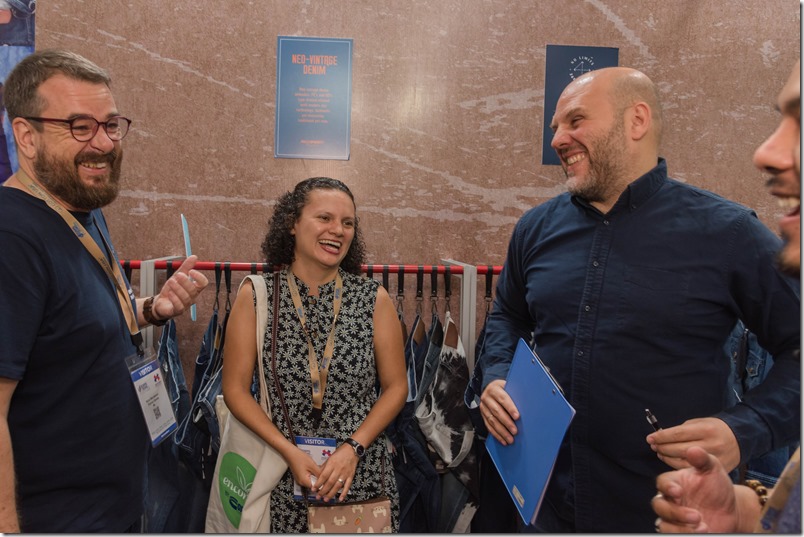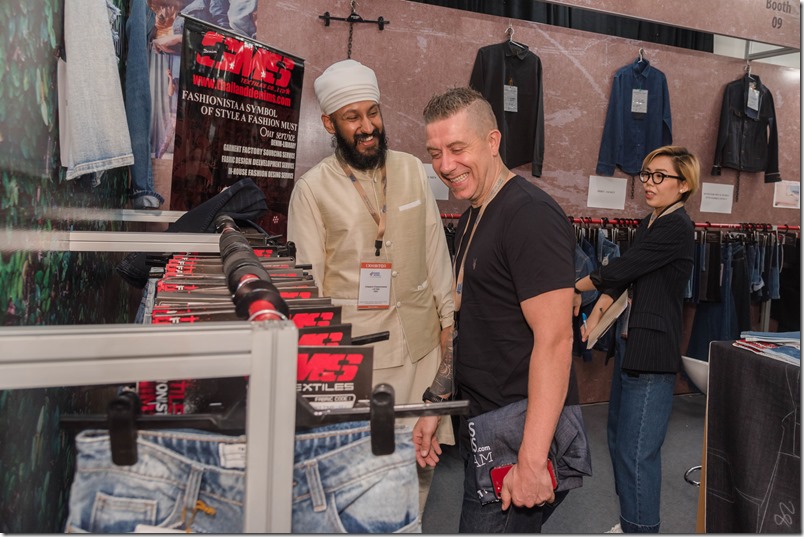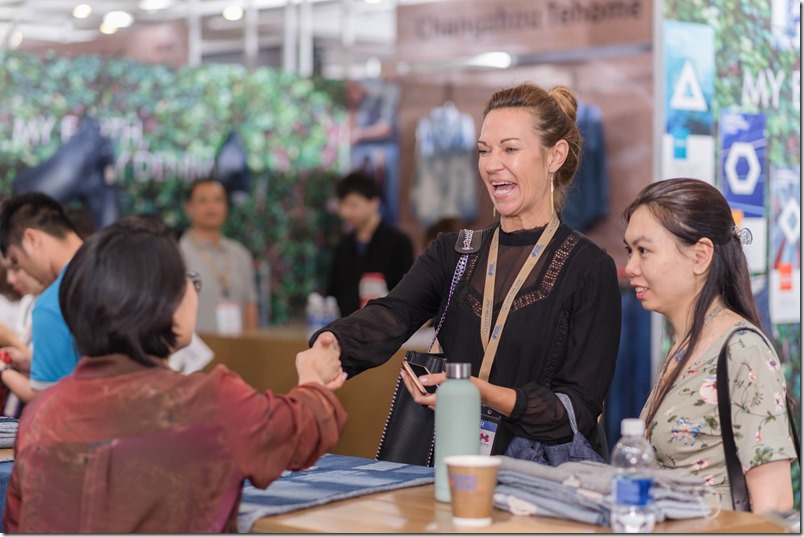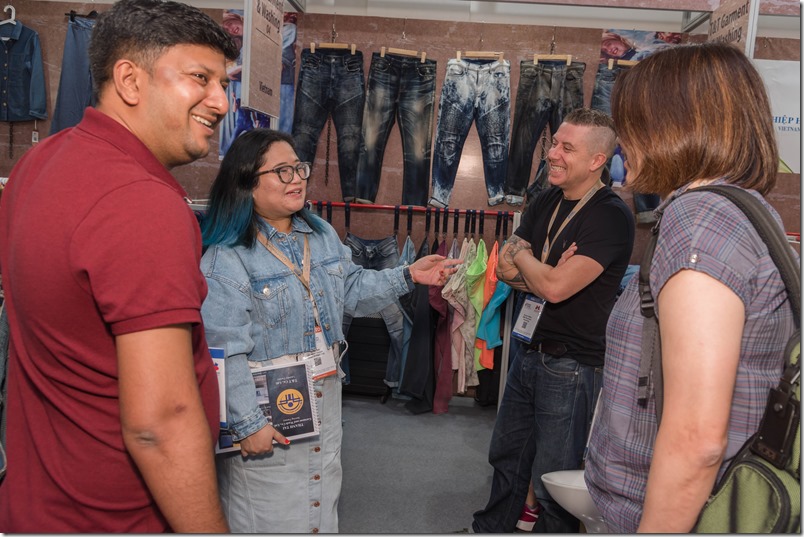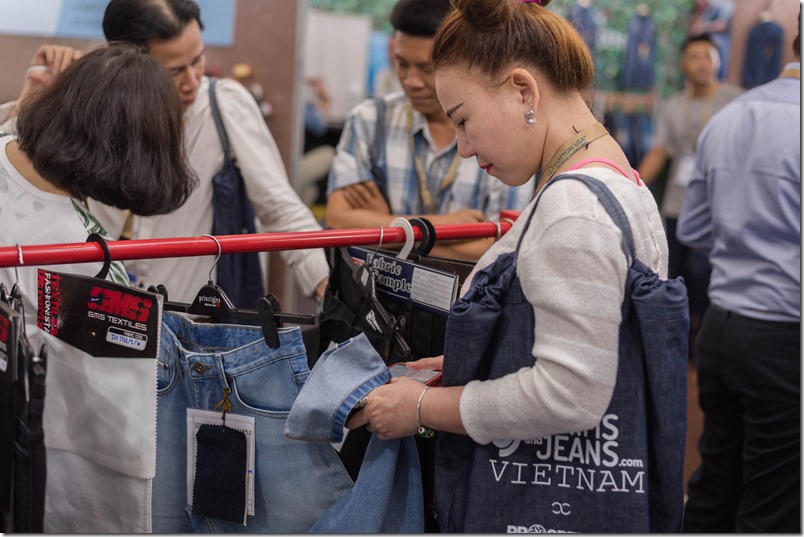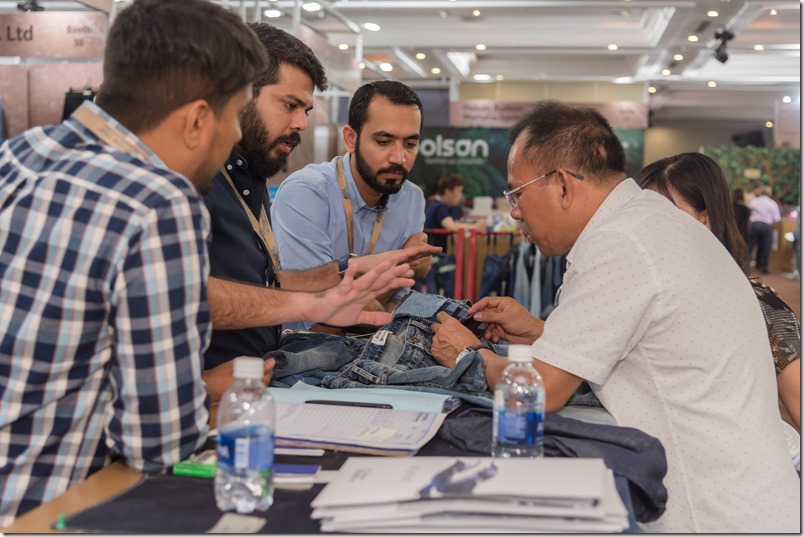 TREND AREA
The 4th edition of Denimsandjeans Vietnam brought not only the Denim Supply Chain partners and experts to one platform but the show also brought the latest F/W20/21 denim trends which the visitors loved to see at Denim Trend Zone. The Trend Zone had the latest trends by the exhibitors of the show and it was divided primarily into 4 categories :
My Mother Earth
My Creations
My Other Colors
My Special Washes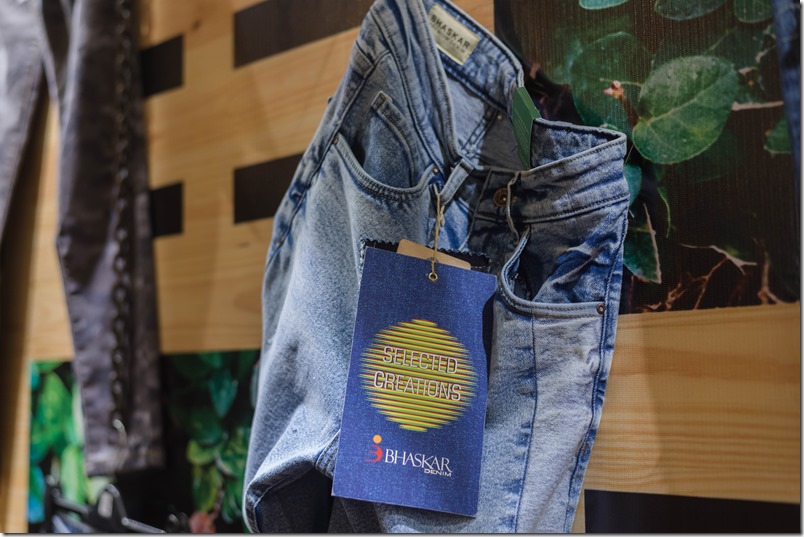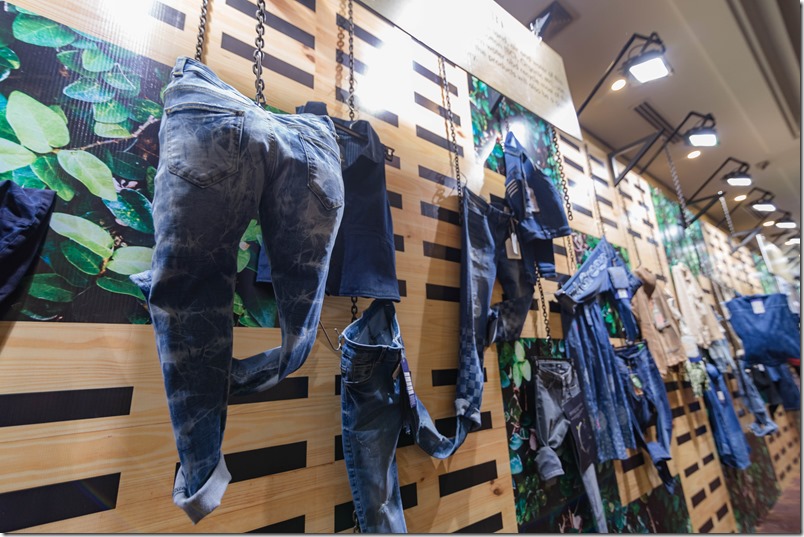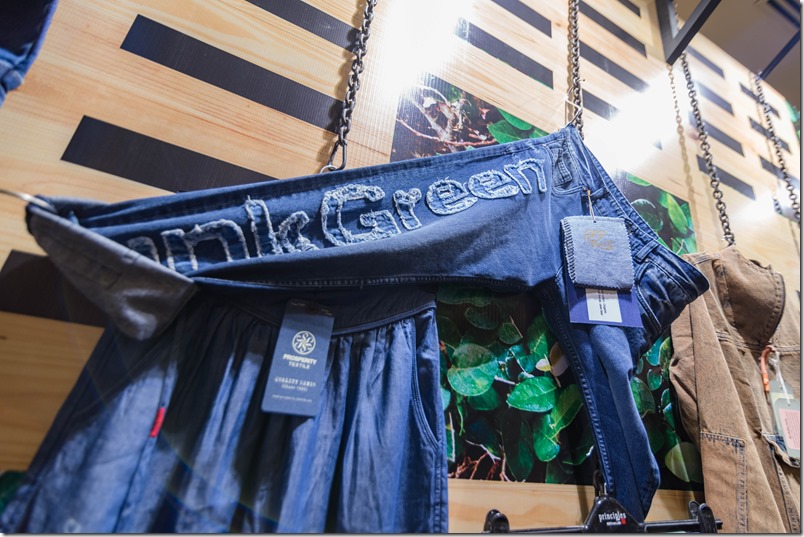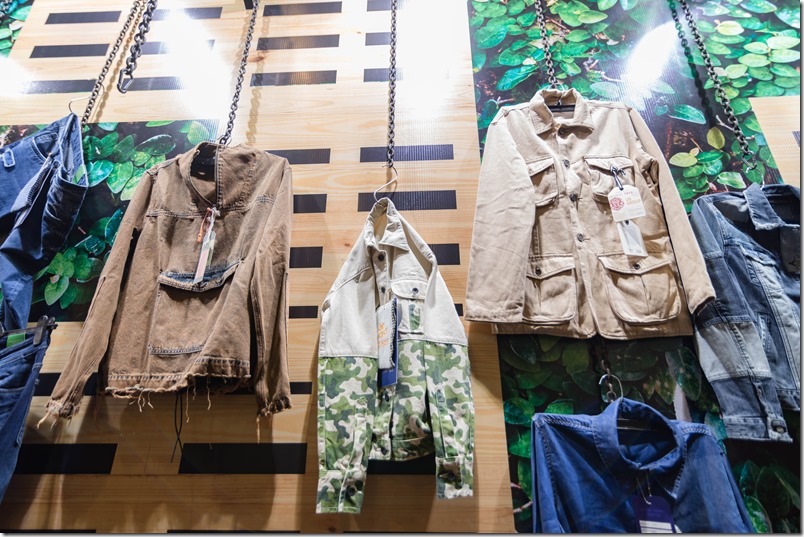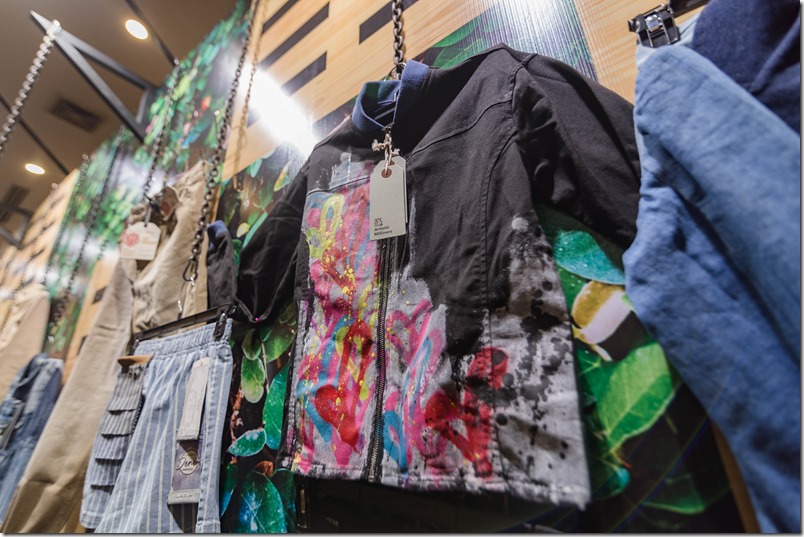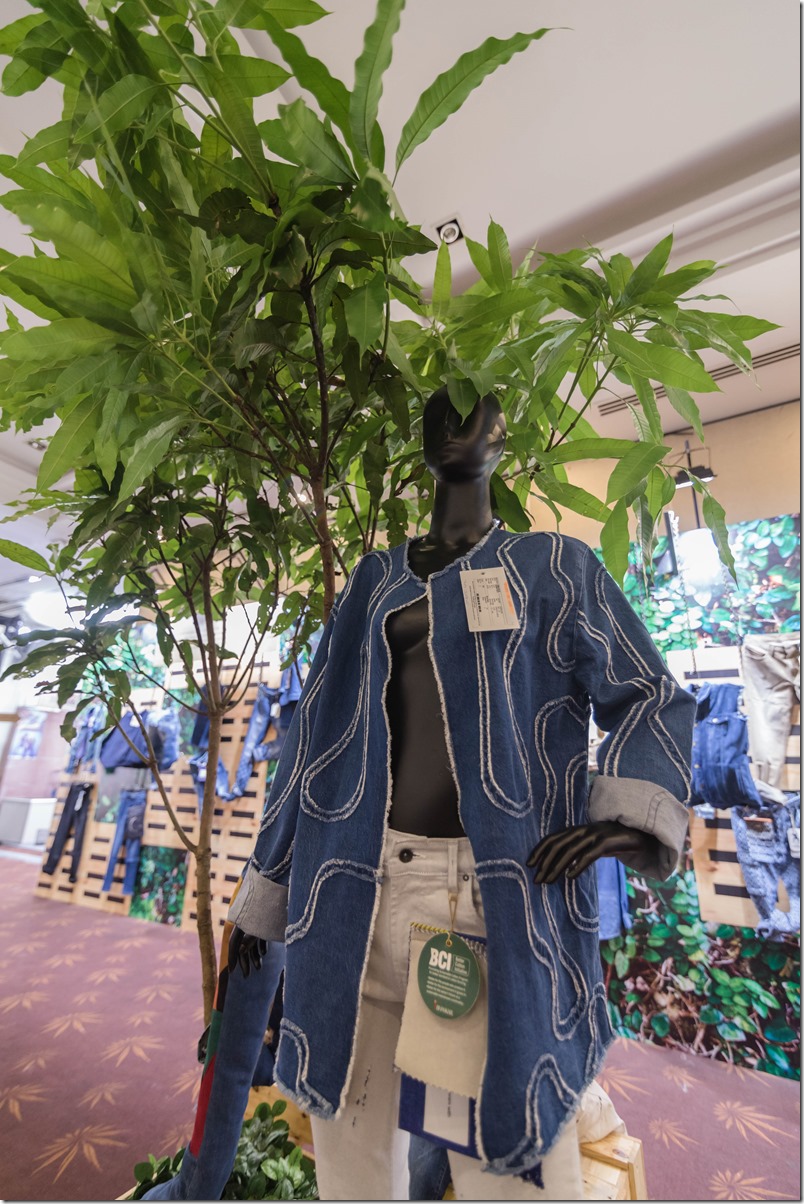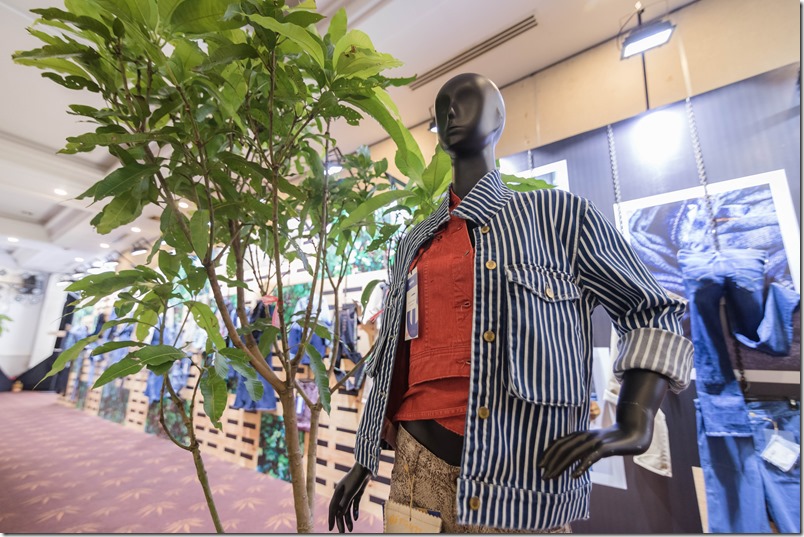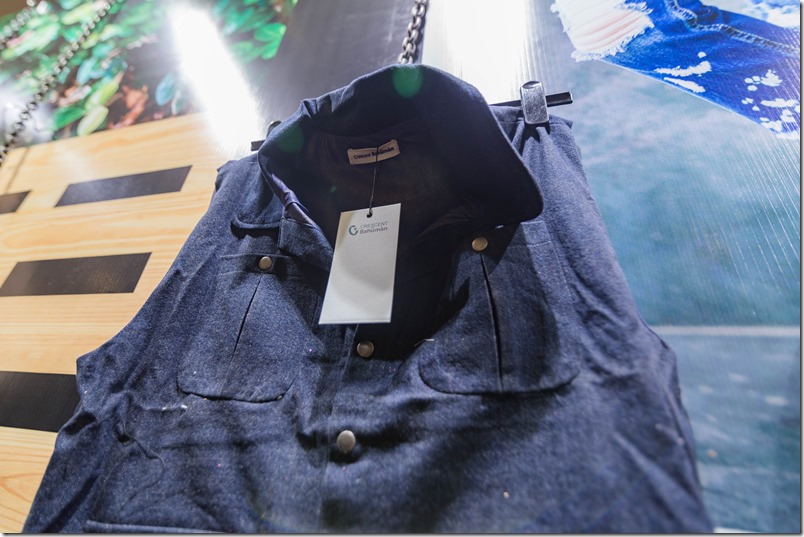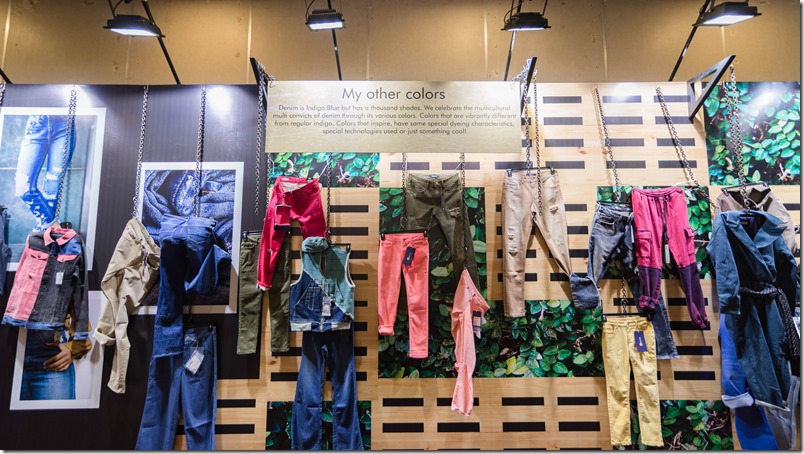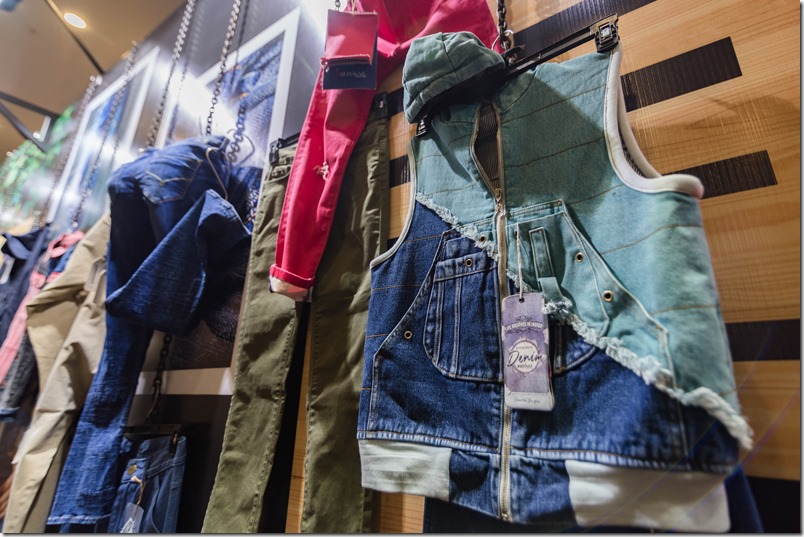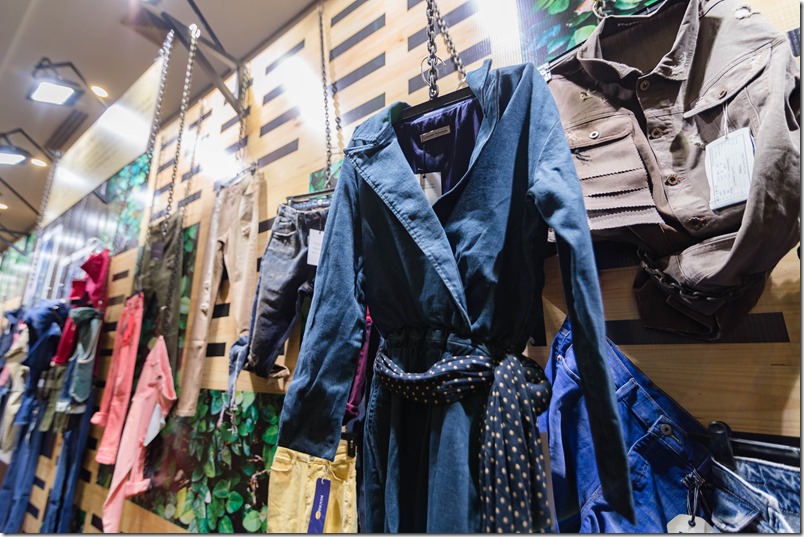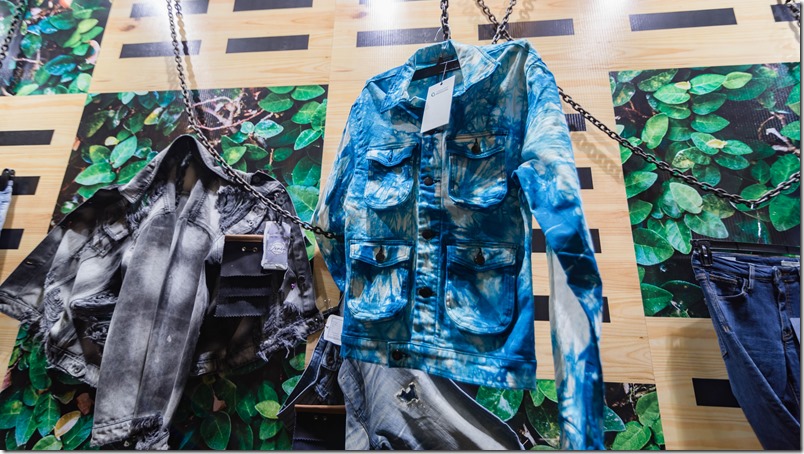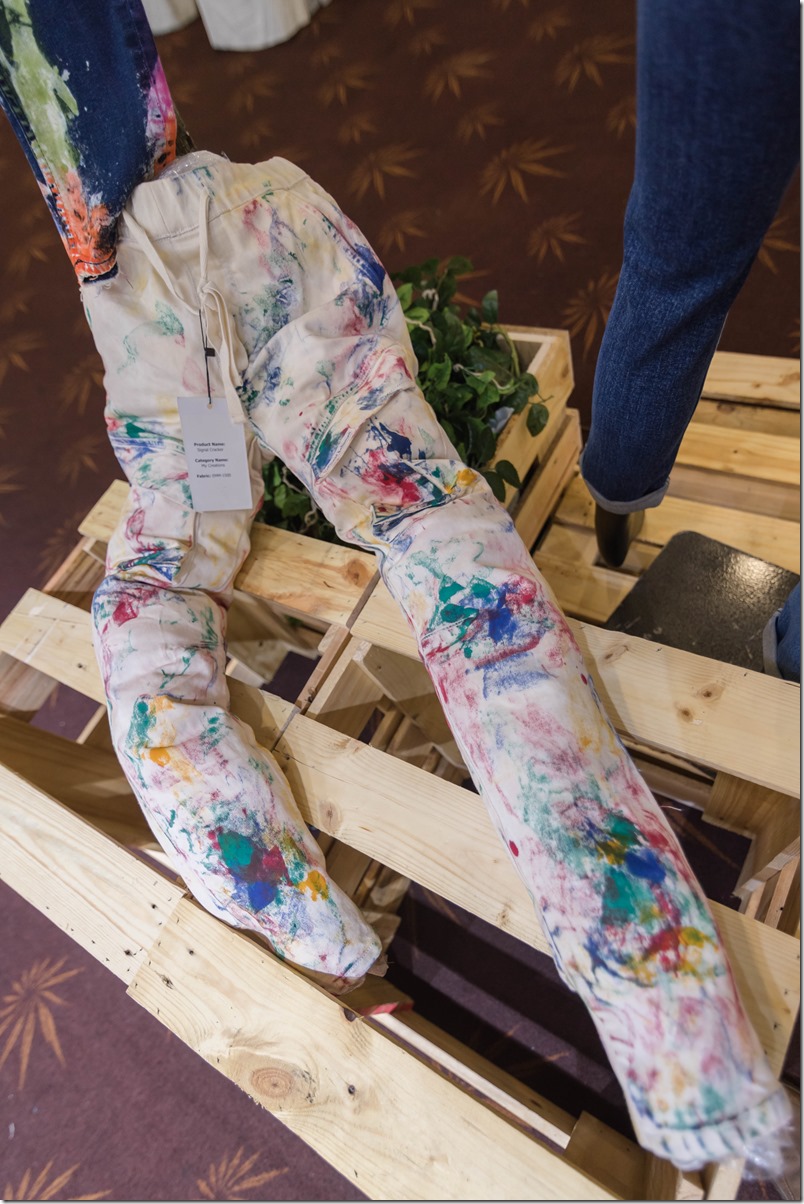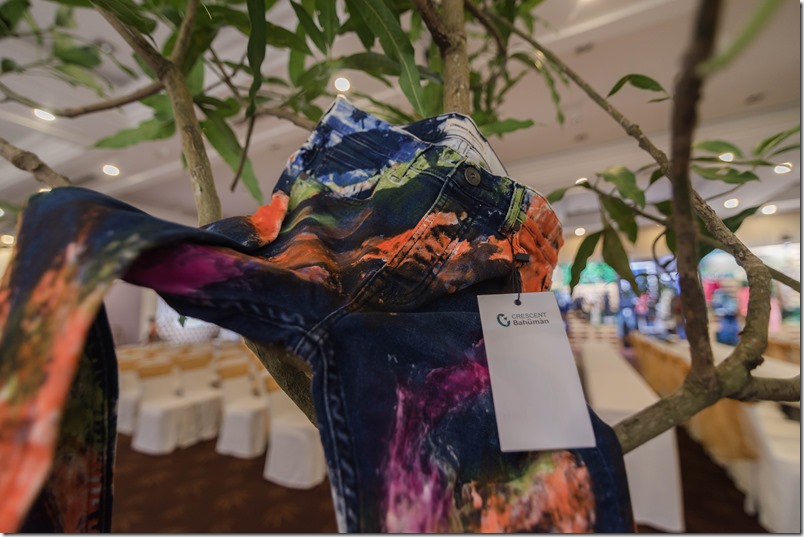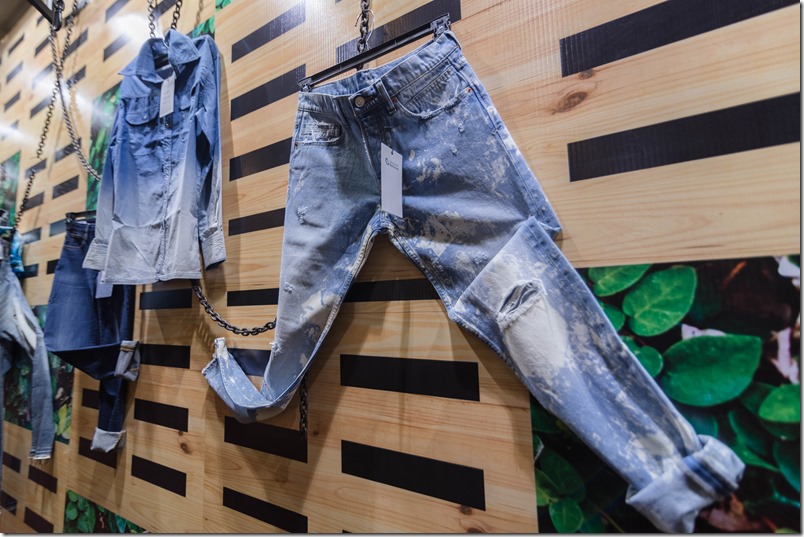 WHEN DENIM MET AO DAI
For the first time, AO DAI, Vietnam's tradition fashion wear, was presented in denim at the show and had attracted the attention of the visitors. The fashion show "When Denim Met AO DAI" witnessed a good interest from audience who thoroughly loved this concept of Denim X  AO DAI. The collection was developed by Reply 1987 and created by Rose Garments Vietnam. For the manufacturing of the clothes, Prosperty Textile and TCE Denim have supplied the fabrics. The designers have developed this collection using modern denim fabrics, combining beads and decorative accessories with a modern touch.






SEMINARS AND PANEL DISCUSSIONS
There were four seminar held at the 4th edition and the speakers includes the experts like Mr. Stefano Aldigheri , Mr Leo , Mr Jordi Juani, Ms Joanne Swift, and Mr Sandeep Agarwal.
Mr Stefano talked about the real efforts required to ensure the sustainability in the entire denim eco-system and explained as to why there is too much air and lesser ground work when it comes to Sustainability. You can download his presentation here.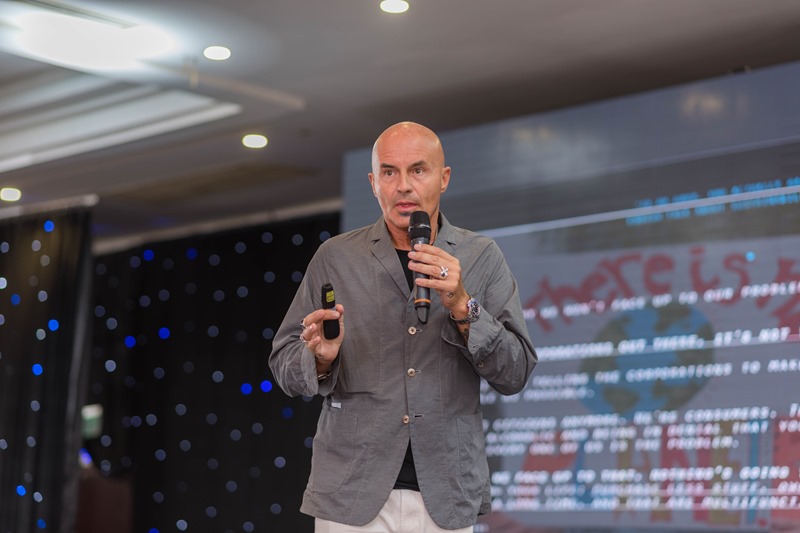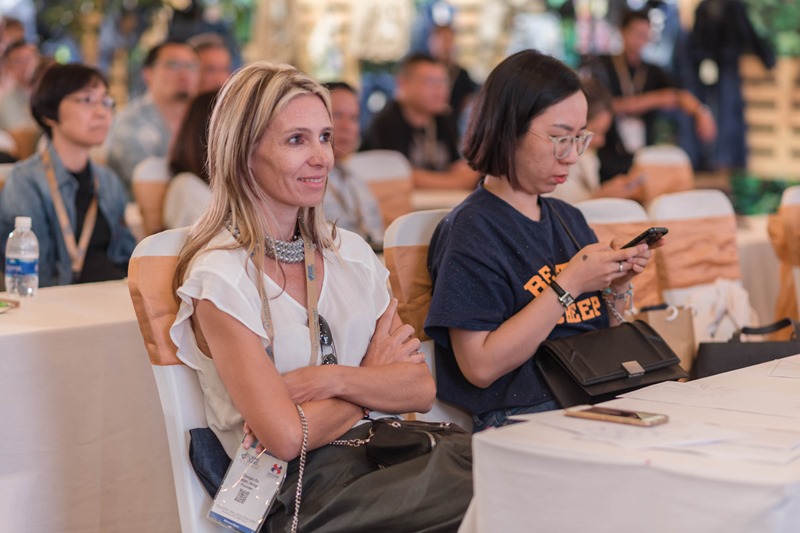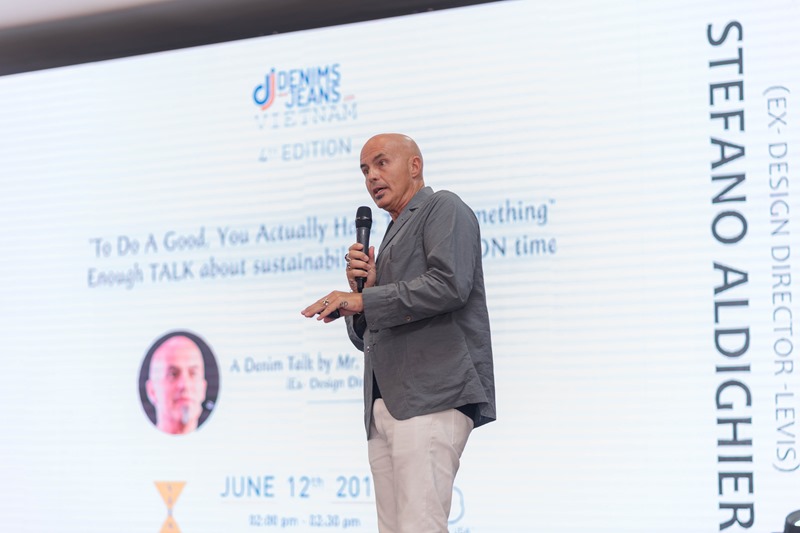 Mr Leo (Owner & GM of Prosperity Textile) spoke about the Sustainability practices with a very insightful  comparative analysis between China and Vietnam . He further discussed the opportunities and challenges in the blue jeans world, and also shared his first-hand experience about sustainable denim at Prosperity's two mills in Quanh Ning, Vietnam and Shaoguan, China, from the source and use of raw materials to new recycling techniques and from smart fabric development to the next gen denim apparel business models. You can download the presentation here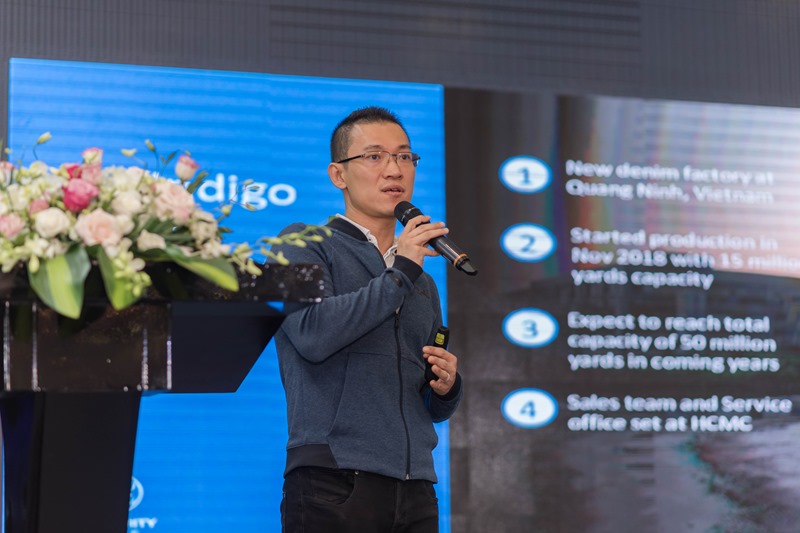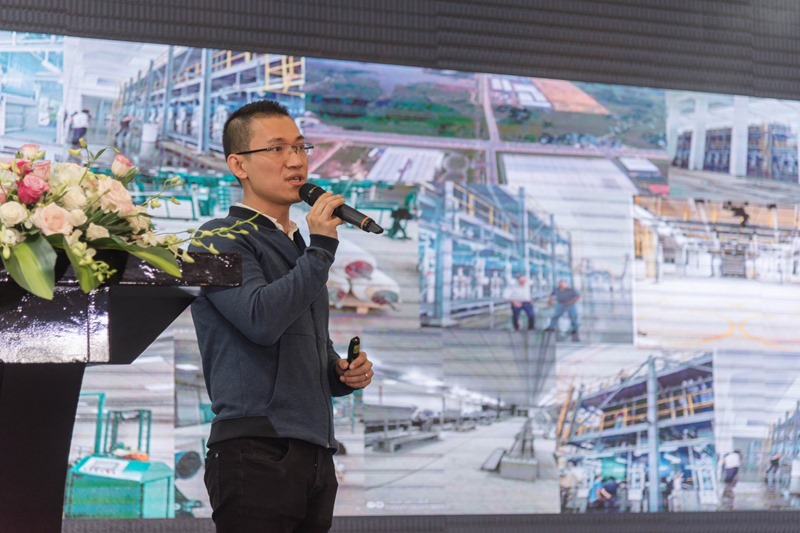 Mr. Jordi Juani from Jeanologia spoke on 'Growth Through Sustainable Denim Production' which covered the below  subjects:
If jeans production in Asia continues its current growth, the impact on the environment will be catastrophic. A view on how sustainable production is allowing the sector to keep growing and the track to follow if we want to keep it up.
How this challenge is faced in different Asian countries and how are they adapting the industry in this regard.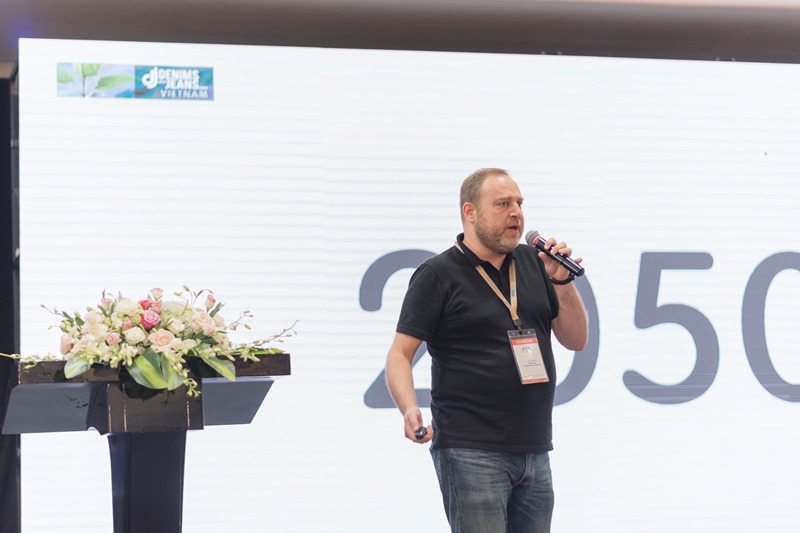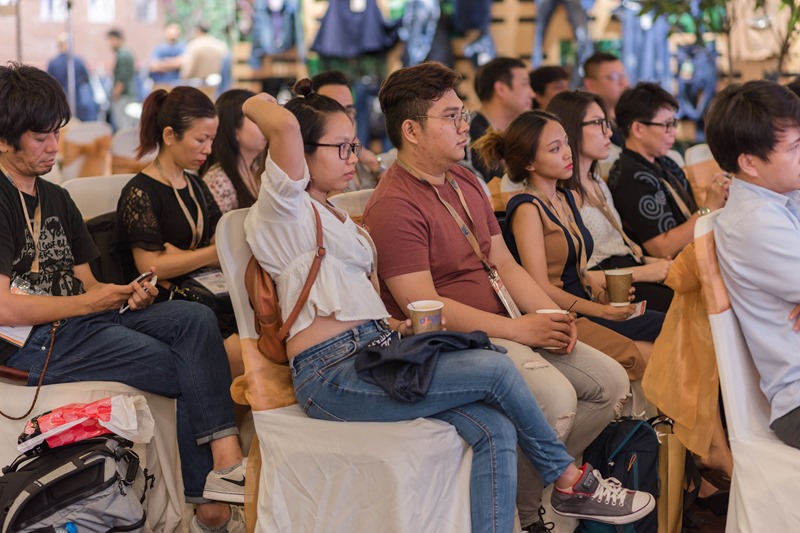 Ms Joanne Swift presented her seminar where she widely talked about Current Trend in Retail and the importance of Sustainability for consumers and the buyers /designer and manufactures. Here presentation can be downlaoded from here.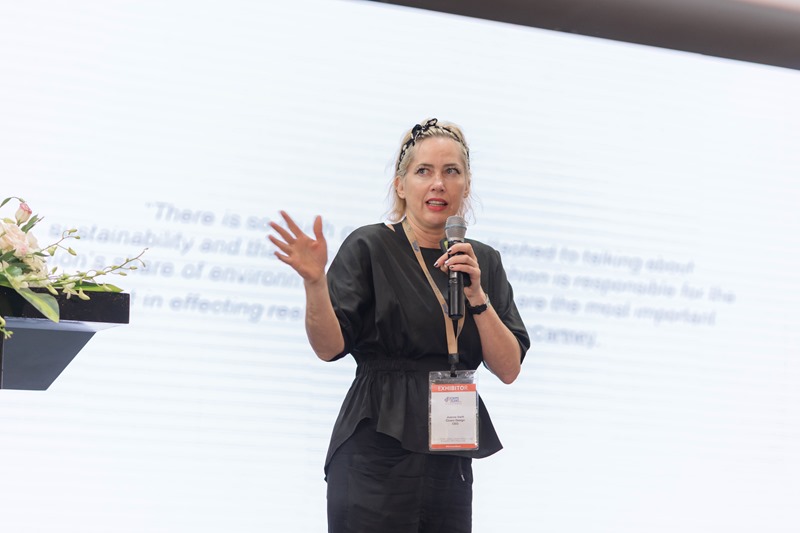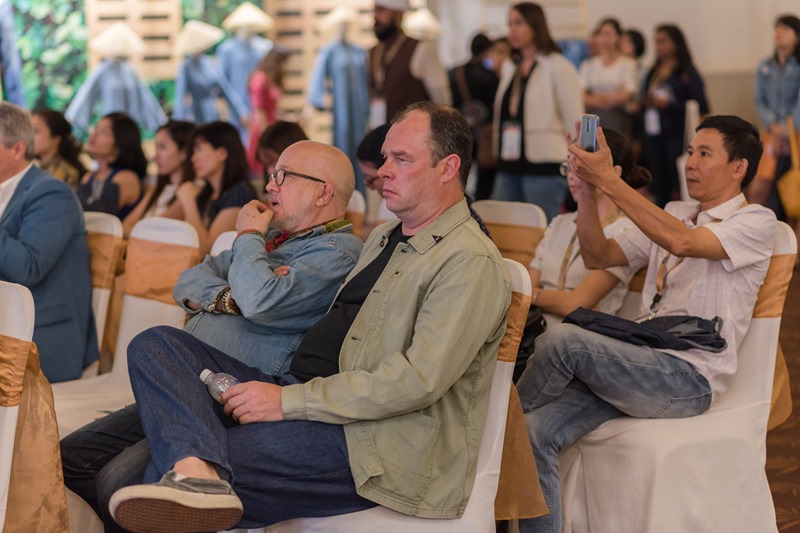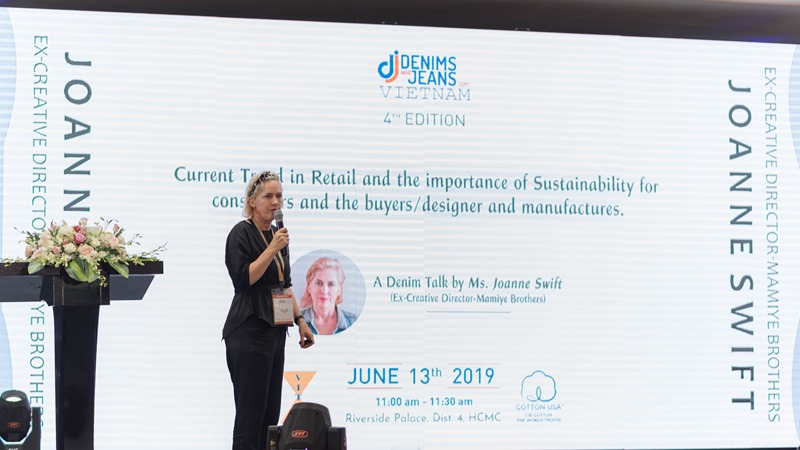 Mr Sandeep Agarwal – ( Founder Of De-Brands and Denimsandjeans.com) presented the live demonstration of DE-BRANDS application at the show. The DE-BRANDS is world's first B2B Denim Sourcing Application , IOS version of which was launched earlier this year and Andriod verison is expected to be launced in Mid of July this year.  The IOS version of the app can be downloaded at https://itunes.apple.com/in/app/de-brands/id1409614844?mt=8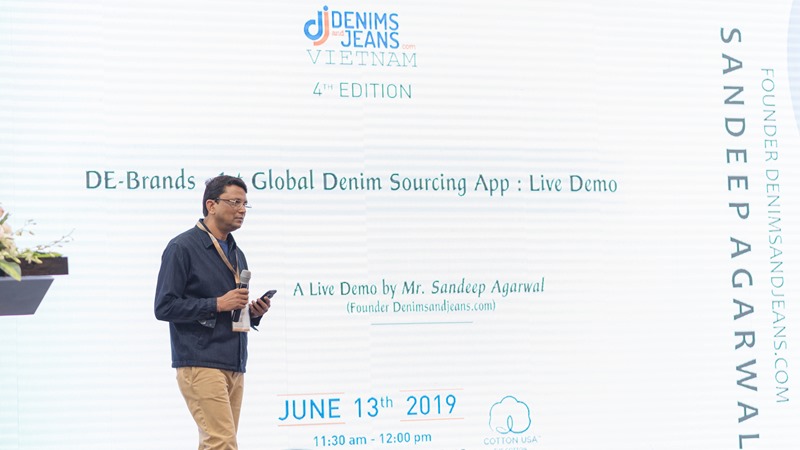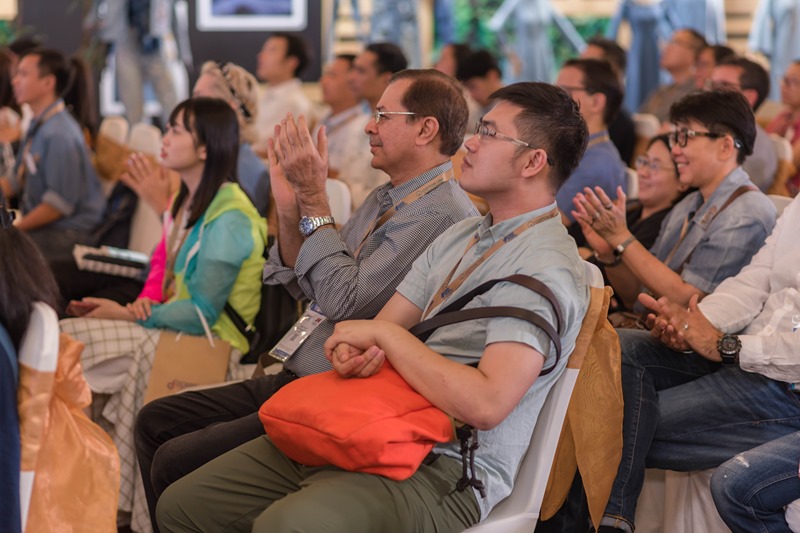 Denimsandjeans Vietnam will be back with an another exiciting edition next year and will be in more improved and different avatar. To get the latest updates , please subscribe to our newsletter at Denimsandjeans.com and update your email address in our system. Our Next Denim Destination is INDIA & JAPAN . The India Denim Show is scheduled to be held on July 17&18 at The Hotel Lalit Ashok , Bangalore and The Japan Show is schedueld for March 4/5 at Tokyo . For invites for India show , you can register here  .For more details , please write to us at info@denimsandjeans.com.