All our free denim reports are  available in complete by email to all our subscribers who number over 2500.  However , sometimes we get requests  from many visitors to add their name in our subscribers list as they are not very clearly aware of the process.
To help them and many others who might want to receive free reports related to the latest in denim world , we just put up this small screencast on how our Free Newsletter can be subscribed.   So in case you wish to subscribe to our newsletter , you know exactly what to do . In case  you are already subscribed and want to forward the details to your friends, just forward the message below .
Subscribe to Free Denim Reports from www.Denimsandjeans.com 
---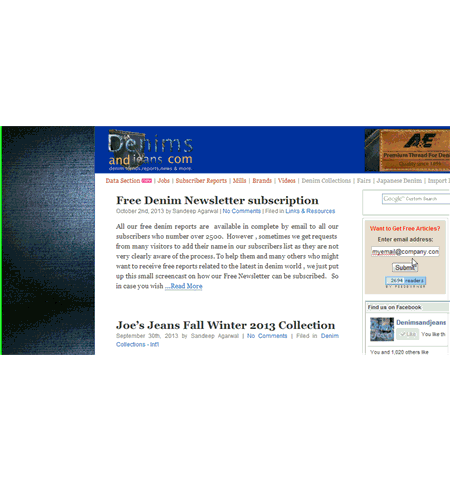 Once the email address is entered, the important part is to click on the confirmation link that you will get in your inbox. Sometimes, this email goes to junk box – so its better to check there as well.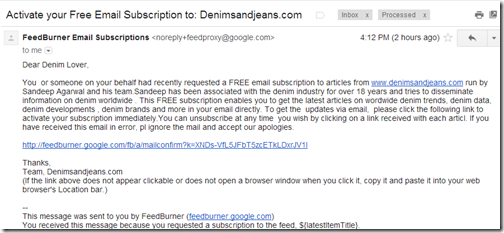 Once you click on the confirmation link, you are all set and ready to receive your reports. In an (unlikely) event of your not wanting to continue receiving the newsletter, just click unsubscribe link given under each of the articles that you received..
Thanks and all the best ..
Team, Denimsandjeans.com