The fashion industry has put in a lot of work in recent years to digitally convert and adapt fashion to the digital world. Non-fungible tokens (NFTs) and blockchain technology are being used by brands to attract, authenticate, and engage with customers all around the world. But what precisely is NFT? Recently, a new trend of using NFTs to combine blockchain technology with creative intellectual property has emerged. The concept has grown across all market sectors, and today premium fashion merchants are now participating in the NFT business. Because changes are so important and complicated, the luxury fashion and beauty sectors have created extensive documentation to better comprehend the competitive environment. Without a doubt, the blazing fires of NFTs have ignited a burning desire for blockchain technology in the fashion industry.
WHAT ARE NFTs?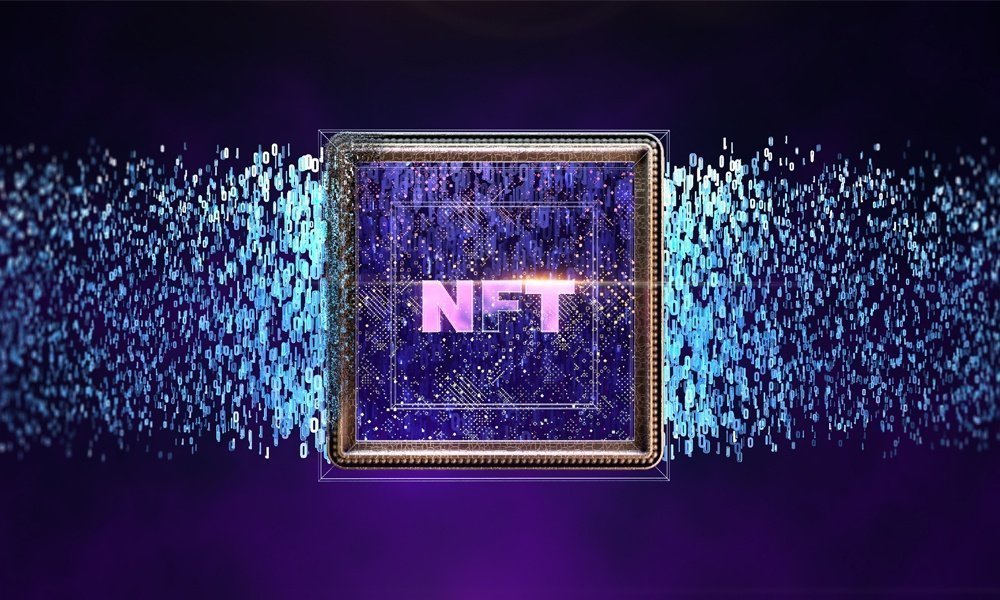 NFTs are cryptographic assets created with the use of blockchain technology. It allows for the transfer of value across a non-replicable medium. It can be a one-of-a-kind, non-recurring token that cannot be partitioned but can be used to depict real or virtual world items, including the token's own attributes and ownership, all while staying inside a blockchain representation. This equips NFTs with the distinct characteristics that make them so appealing. Smart contracts, which are software programmes that regulate actions such as authenticating ownership and restricting their transferability, are used to generate NFTs.
When a person creates an NFT, they write the smart software code that governs the NFT's properties and contributes those qualities to the NFT's blockchain. NFTs are digital files made as jpg, png,.mov, or 3D fashion files prior to getting minted (connected) to a blockchain. They are more than simply a chase to cryptocurrency. NFTs are controlled and authenticated as digital assets via digital accounting records or blockchains, and they are kept in digital wallets in the same way as cryptocurrencies and other assets are, and they serve as valuable objects sold in the digital environment.
In simple language, NFTs cannot be copied or hacked and are not mutually interchangeable, which means, no two NFTs are the same. They are non-fungible, which signifies that instead of obtaining an actual object that you may wear (and which almost certainly has many replicas in the real world), you will instead receive a one-of-a-kind JPG file that cannot be replicated.
ROLE OF NFT IN FASHION INDUSTRY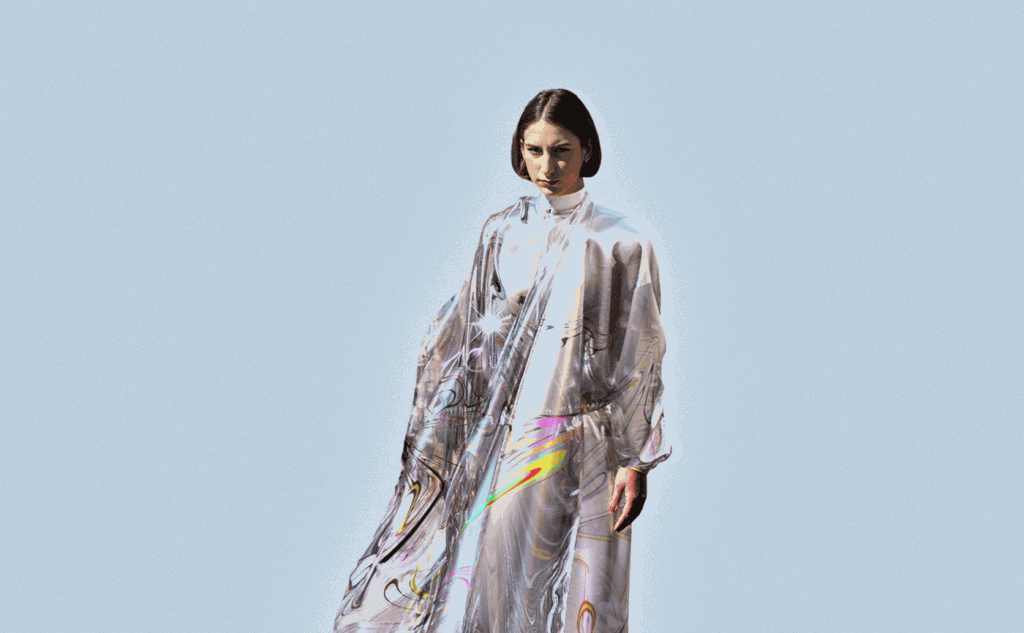 The fashion and beauty industries have made a determined effort in recent years to enhance a true and precise knowledge of business developments in order to encourage new terms that are consistent with current corporate practices. Fashion's the only chance of re-entering the fast-paced digital train was to build NFTs, as it had entirely missed the boat with E-commerce. When e-commerce first emerged, a huge number of businesses were completely disinterested in exploring the new channel. The fashion business has become significantly more cautious since then. Sustainable fashion and beauty is a big incentive for younger millennials and Gen Z market groups. Prestige companies may use NFTs to create unique experiences for their customers, increasing brand awareness, engagement, and revenue. Despite the apparent advantages, however, fashion has yet to find out the ideal way to utilize NFTs.
NFT fever had gripped the year 2021. With the growth in Google searches for NFTs, the NFT business saw $2.5 billion in revenue during the first half of 2021, up from $13.7 million the year before. With the fashion business seeking to unlock the technology's capabilities, it's no surprise that Karl Lagerfeld has already stated that another release is in the works after their premiere in the virtual world.
As popular as the Karl Lagerfeld NFTs have been, it's critical for companies to grasp how NFTs vary from other sectors that are more acclimated to selling digital items. This is mostly due to the fact that conventional fashion firms, who are known for their reluctance to digitalization, are finding it difficult to let go of their physicality. As a result, individuals who follow this business are often left wondering what NFTs are, why everyone is eager to cash in, and what they imply for a market that has stayed steadfastly physical for so long.
PLUSES AND MINUSES OF NFTs IN FASHION INDUSTRY
As a designer, an NFT may produce virtual fashion goods that are separate from real-life products, addressing the problem of digital apparel reproduction. NFT broadens the selection of one-of-a-kind things. A fashion company may utilize it to offer its own show video or customized backstage photos. When it comes to digital copies, the NFT makes it simple for collectors to find the original copy they desire. NFT might have an influence on the resale market not only by keeping track of changes in ownership of a given item but also by paying corporations a premium whenever their goods are sold in the second-hand high-end market, for example.
Regardless of their individual advantages, however, NFTs are still a pretty modern investment strategy that may provide buyers with unexpected challenges. Some issues to be aware of and investigate more before purchasing NFTs, such as the fact that anybody can take a picture of the artwork, upload it to a blockchain, and sell it, therefore purchasers must ensure that they are purchasing NFTs from the artist or that the seller has the authorization to sell the NFT. By themselves, NFTs are unable to link the production or ownership of an NFT to a real person in the physical world or to verify that the NFT's creator has the fundamental entitlements to connect that NFT with a certain creative work.
BIG FASHION BRANDS JOINING NFT MARKET
Below is a breakdown of the many brand tactics for handling the NFT area in the fashion industry, including specific adjustments, how bitcoin carbon emissions are being mitigated, and what's next in the space.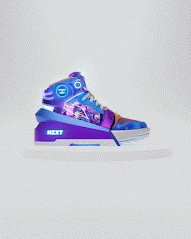 The RTFKT brand was founded in 2019 and quickly established itself as a leader in the virtual sneaker market. Early in 2021, the company worked on a project with "Fewocious," a well-known crypto artist who was only 18 at the time. He created three virtual sneakers that buyers could "try on" via Snapchat before entering an auction to buy them. The top bidder was also given the opportunity to receive a tangible pair of sneakers to try in person. The partnership lived up to the expectations, selling 600 pairs of sneakers in just 7 minutes for a total of 3.1 million dollars.
Since then, RTKFT has expanded its portfolio by collaborating with "The Fabricant" to produce a new collection of seven virtual products, which received $8 million in their most recent financing round.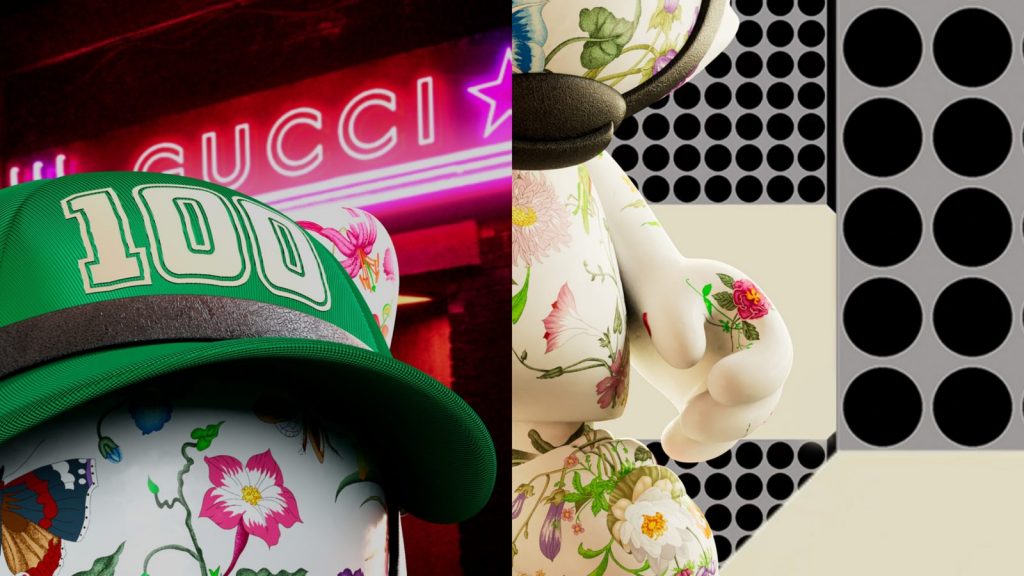 Gucci was the first luxury house to venture into the world of non-traditional textiles. The NFT of the legendary Italian fashion business was inspired by a movie by their "Aria" collection in cooperation with Alessandro Michele, rather than being patterned after fashion products. Christie's auctioned this four-minute clip for a whopping 25,000 million dollars.
Louis Vuitton- NFTs collecting Game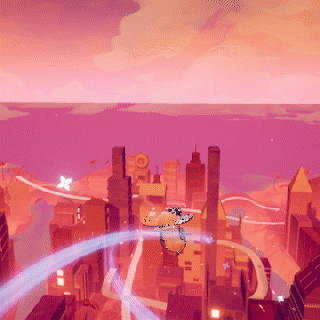 On the occasion of its founder's 200th birthday on August 4th, Louis Vuitton merged fashion and technology by releasing "Louis the Game," an adventure-style game in which players must navigate around Vivienne's dollhouse.
Aside from that, gamers flocked to various locations to acquire 200 candles to commemorate the 200th anniversary of their birth. The trip included 30 hidden NFTs and 10 NFTs created in partnership with prominent NFT artist "Beeple." This game's NFTs are free to gather and not for sale to the general public.
Prada's Partnership With Adidas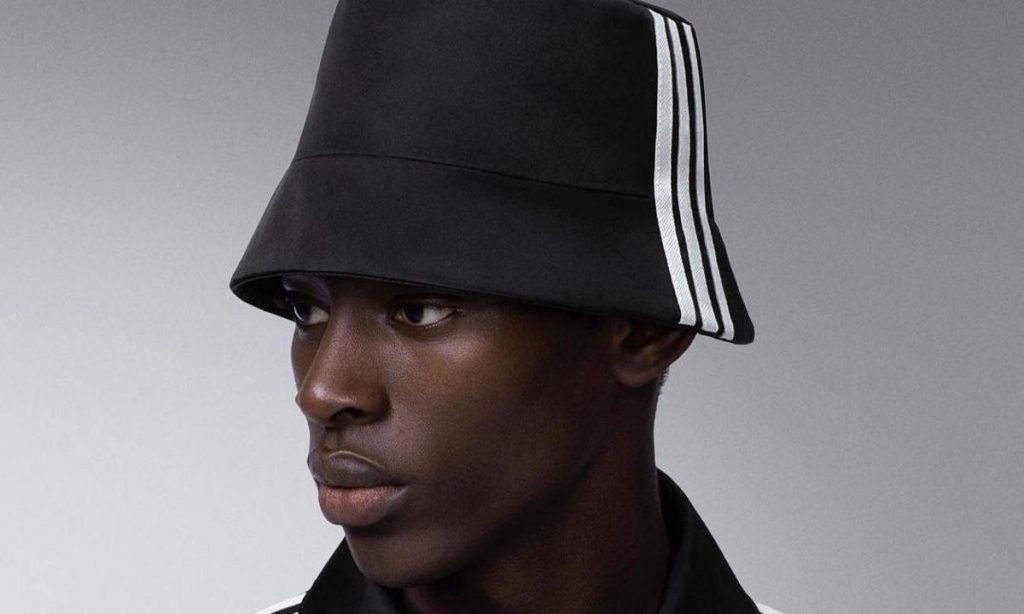 In the latest incarnation of luxury in the metaverse, Prada is presenting its first NFT in collaboration with Adidas: an audience digital work in a Beeple-style collage.
Anyone may register to upload an image using a specifically developed filter that will be modified, jumbled up, and 40% of the image erased to make the image anonymous starting on January 24. Three thousand of the individual images will be chosen at random and minted as one-of-a-kind NFTs by Adidas for free. The owner of the artwork will be the person who submitted it, and they will be able to sell their NFT on the secondary market. Zach Lieberman, a digital artist, and creative coder will subsequently merge the selected photographs into tiles into one massive patchwork NFT.
Burberry With Blankos Block Party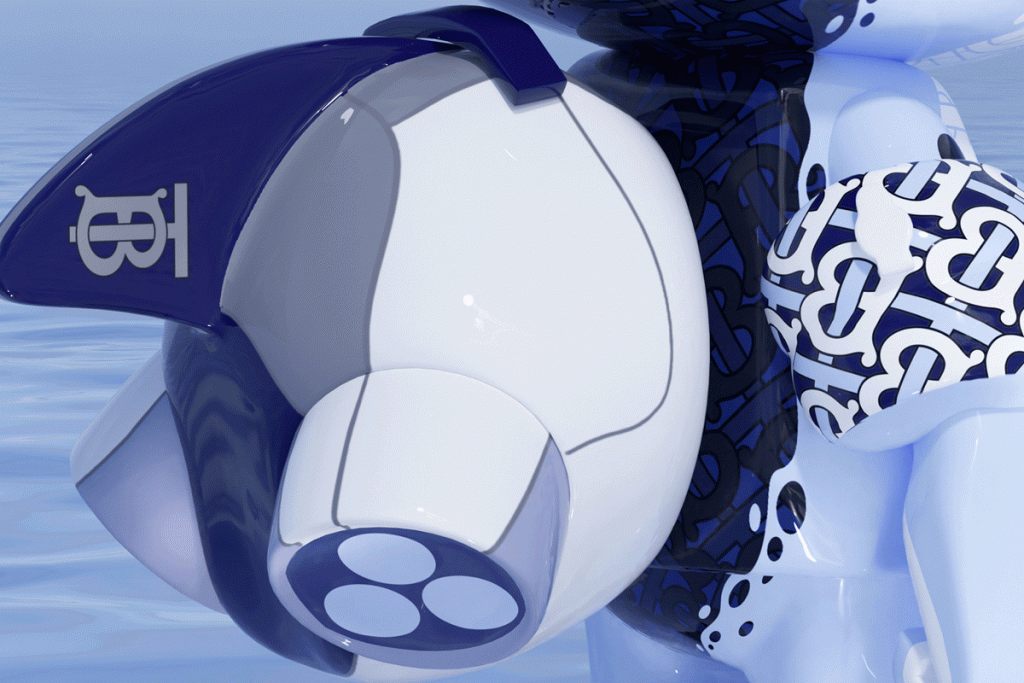 Burberry collaborated with a video game company to create its own NFTs. After the triumph of its own game, B Bounce debuted in 2019, the brand went into the digital world by collaborating with Mythical Games' Blankos Block Party on a charming shark Blanko that can be acquired, updated, and sold in-game. The Burberry NFT, unlike Ethereum, does not function on the energy-intensive Proof of Work crypto paradigm, but rather on a proprietary EOSIO blockchain protocol that uses a significantly less energy-intensive Proof of Authority methodology.
Overpriced- Scannable Hoodies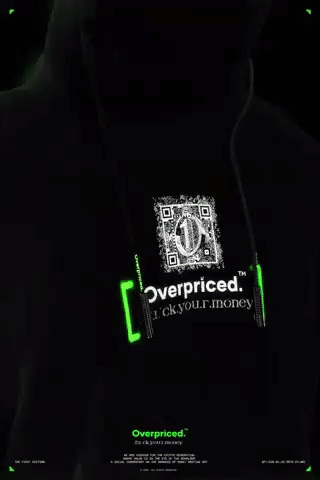 Overpriced, the world's first NFT-driven fashion business, has created a real-life sweatshirt with a scannable code that allows the hoodie's owner to show it around. This sweatshirt is being auctioned for $26,000 USD on the NFT site "BlockParty."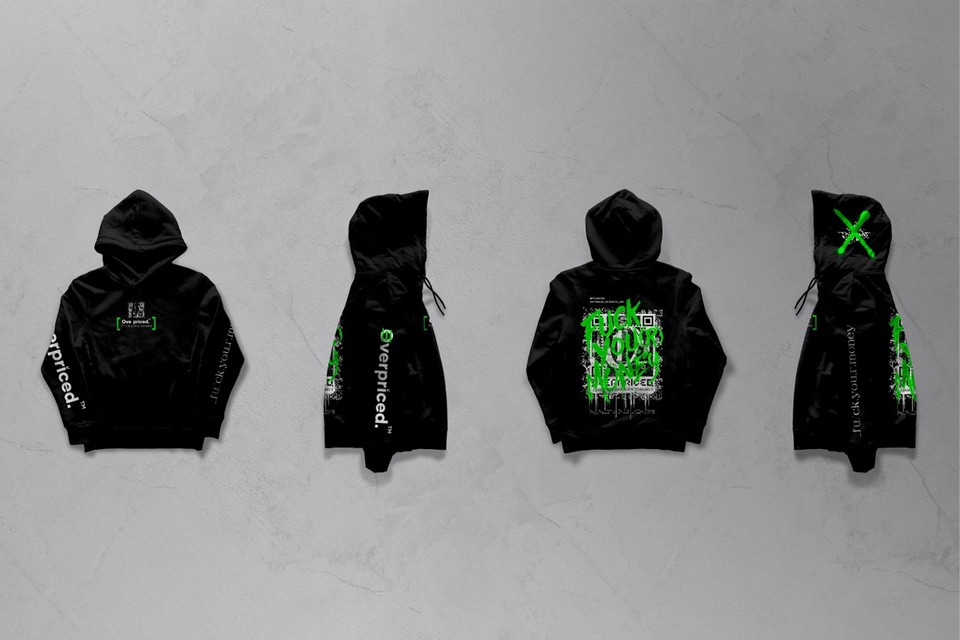 Because most fashion labels, such as Balenciaga and Fortnite, place their NFTs inside closed systems, the concept of a virtual wardrobe that moves across multiple gaming platforms and digital worlds is still a work in progress. Polygon, for example, is attempting to alter this. Dolce & Gabbana, a luxury fashion business, has launched NFTs on the platform, emphasizing the ease with which their clothing may be moved between many digital "worlds." "There's going to be a lot of money in the NFT fashion industry," said Joseph Pallant, the creator of the Blockchain for Climate Foundation and an NFT specialist.
FUTURE WITH FASHION & METAVERSE- UNLOCKING LIMITLESS POSSIBILITIES WITH NFT MARKET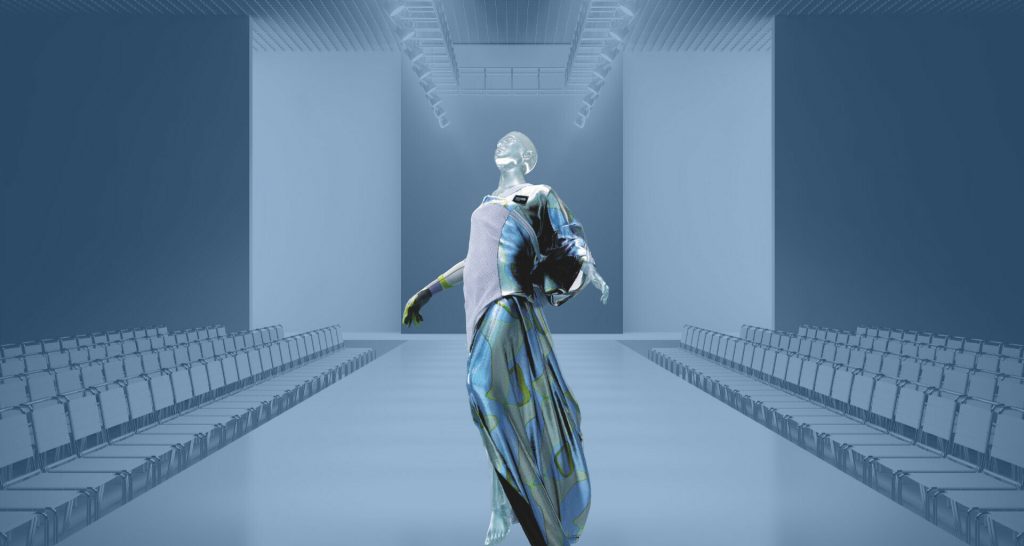 The co-founder of stablecoin Tether, William Quigley said, "I'm betting that the revenue model for the metaverse is going to be NFTs." The Bitcoin pioneer, Quigley, sees the Metaverse as "a massive economic force that will profoundly affect people's lives in the years ahead." The fashion industry must grasp that NFTs are all about digital item ownership, and the Metaverse is merely extending that notion into one or more virtual worlds in order to prepare for the metaverse's future. Despite the fact that the Metaverse as a business model is still in its infancy, NFTs are turning this creative playground to life.
Neuno, created by Natalie Johnson, sees the promise of NFTs as well. Neuno is urging the fashion industry to reach a digital utopia where one may possess a unique piece of "fashion history" by bridging the gap between the actual world and NFTs.
You can't discuss NFTs and the Metaverse without mentioning the recent emergence of NFT markets, which provide users with a location to purchase and trade NFTs. Investors such as billionaire entrepreneur Mark Cuban, music tycoon Jay-Z, and Google Ventures, which give seed, venture, and growth-stage capital to digital firms, have taken notice of some of these sites. The vocabulary of the future will revolve around NFTs, cryptocurrency, blockchain, skins, and metaverse.