When it comes to sustainable collections, we have seen a sense of urgency in many brands and retailers to come out with Sustainable Collections. We have seen a continuously increasing capsules being brought with certain claims of sustainability. However, there is yet no defined way to determine whether a collection can be termed as sustainable or not or whether a certain collection is more sustainable than the other. We try to make a small effort in this direction by giving our own classification of what seems more sustainable than the other.
We have analyzed collections from Levis, Mother denim, H&M , Weekday, G Star and some other brands who launched full or capsule collections in last one year and have graded them under 3 heads:
MOST IMPACTFUL :


This category shows the collections from different brands which make the most positive impact on the environment due to the production materials and processes used. The carbon footprint of such collections is the least among all

.
These are the collections from brands that fall into this :

1) Levis X Ganni – This we feel is the MOST Sustainable Concept as this collection does away with all production and recycles used clothing. Because of this, the Carbon footprint of this collection is the least among all the collections that we reviewed. We did not have to calculate how much energy, water, chemicals, and other inputs were used in its creation. It's just there and also prevents items from going to landfills. This collection gets maximum points in the DNJ ECO Score.

2) Mother Denim – The upcycled part of their collection gets as many points as Levis x Ganni. All because of the same reasons mentioned above.
2.MEDIUM IMPACTFUL :
This category shows the collections from different brands who have made a good effort and which make a relatively positive impact on the environment due to the production materials and processes used. The carbon footprint of such collections is moderate among all.

H&M X LEE – This collection is made from 80% recycled post-industrial waste and 20% post-consumer waste material. Also, the brand shared the Life Cycle Assessment of the same online. The usage of recycled waste is wonderful and gets high points for the same. However, it does not declare any mention regarding usage of water, chemicals, energy, packaging, and other aspects of the collection. Hence, though it is a good effort but focuses on only material aspect of sustainability without being comprehensive .
3. AVERAGE TO LOW IMPACTFUL :
This category shows the collections from different brands which make the least positive impact on the environment due to the production materials and processes used. However, this categorization is not meant to belittle their efforts but to appreciate them and say that more can be done.
Collections like Outland denim – which uses hand-loomed denim, or their black denim using 85% less water are a good effort but address only a very small part of production process. Similarly, the ones of Levis Wellthread or those using 60% organic denim have similar shortcomings.

H&Ms COS and WEEKDAY sustainable collections also take care of one part of input ie rivets, having organic cotton, etc, and are micro focused. Lee's fully biodegradable jeans and Diesel's green label using 40% less water and laser also do not provide details which can help evaluate their environmental impact with better data.
G STAR RAW : During 2020-21, the Dutch denim label and one of the leading denim brands- G Star Raw launched two major sustainable collections. Here are the key sustainable efforts by this brand.
The brand has used Archroma's sustainable Diresul RDT dyestuff technology for colors and the RFTPi indigo dyeing process, which is claimed to be one of the cleanest indigo dyeing processes.. This collection addresses only the dyeing part of the production process.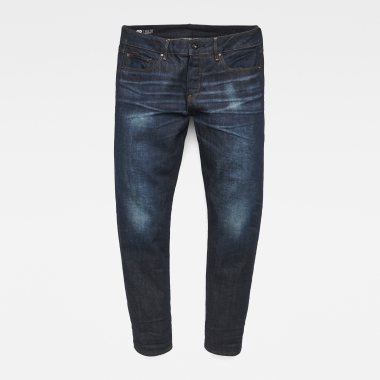 LEVIS X GANNI –
MOST IMPACTFUL
In 2020, The Danish fashion retailer GANNI collaborated with iconic denim label – LEVIS to bring an exclusive collection named- LOVE LETTER, a rental-only capsule collection, and at the beginning of 2021, both the brands came together to launch the sustainable collection. Here are the key sustainable factors of these two collaborations: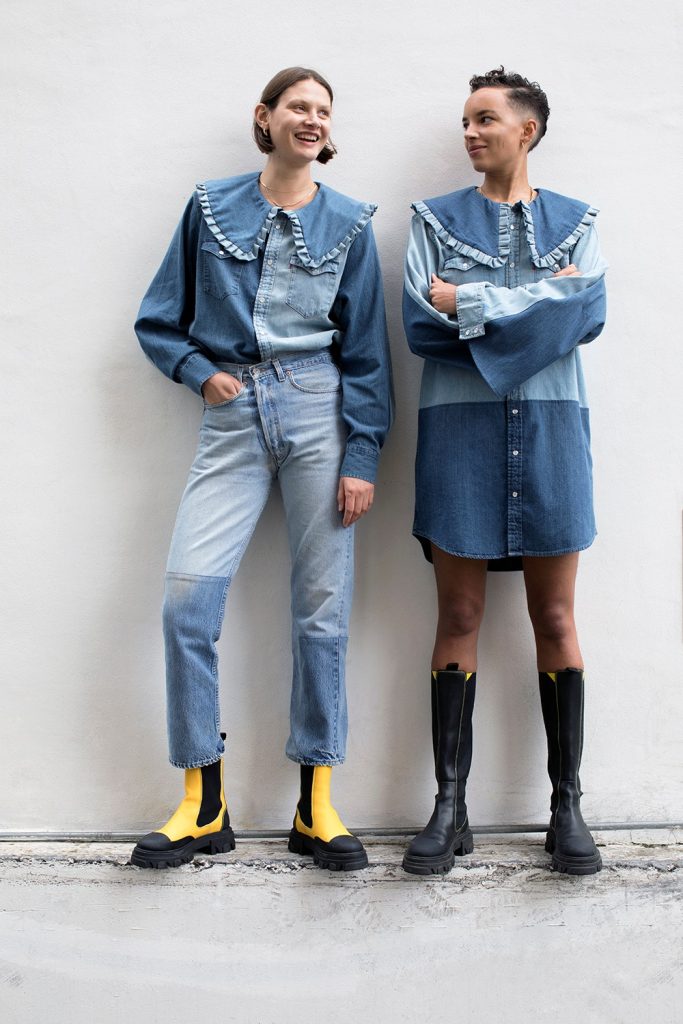 Ganni handpicked each pair of vintage 501's with Levi's for the project to upcycle and give them new life making it a personal process. The collection was meant for only rent to discourage the ownership culture, renting offers access to 1 garment to multiple people, thus help to lower down the production by regulating the demand.

Consumers will be able to rent the products by simply tapping the NFC-enabled size patch with a smartphone. Later on, they will be able to unlock the history of each piece. In this way, the collab also pushing the idea of traceability and transparency, key components of sustainability.

The latest collab of both the brand presented a collection which was crafted from cottonized hemp – a cotton alternative that requires 70% less water to produce, to push the idea of a more sustainable future. The hemp blended into these garments comes from rain-fed hemp crops, which reduces water usage even further. It is then treated in a way that softens or "cottonizes" the fiber, making it look and feel indistinguishable from cotton."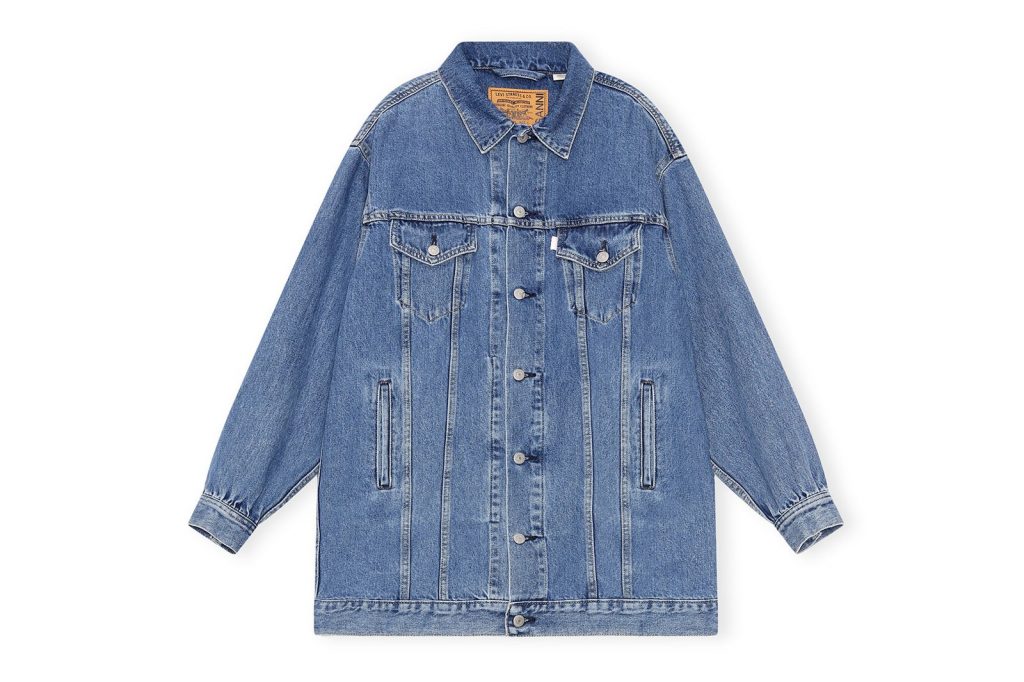 MOTHER DENIM-
MOST IMPACTFUL
The global lockdown due to COVID 19 resulted in a huge unsold inventory of denim in the warehouses, Mother denim was not an exception however the brand adopted the idea of Upcycling and used the leftovers and old denim pieces to make a new collection. The key sustainable efforts by Mother denim are as follows:
A 100% upcycled collection using old or damaged Mother garments

60 % overstock fabric from past seasons and 40% materials found at wholesale vintage recycling plants across Los Angeles were used to make this collection.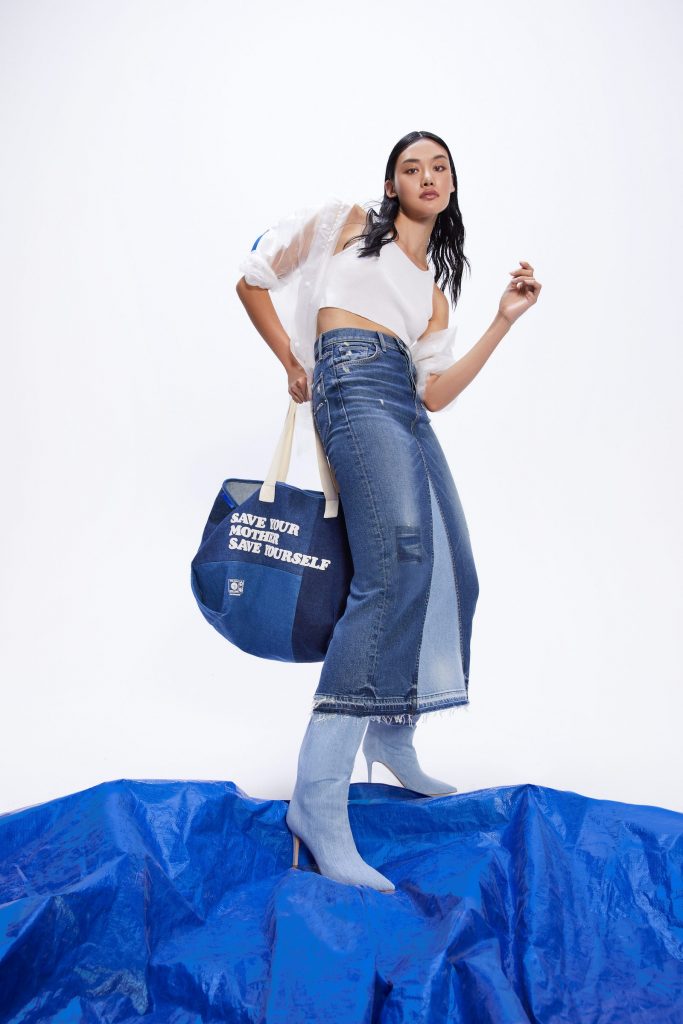 H&M X LEE –
MEDIUM IMPACTFUL
This collaboration is unique and special on many counts, and it is great to see two rivals joining hands at every stage of design and production for one common bigger goal, that is –SUSTAINABILITY. Here are some of the key sustainable factors:
In this special collab, for the 1st time, H&M came with its first-ever 100% recycled cotton jeans, to non-leather backpatches made from cork and jacron paper.

The brands took a holistic approach, looking at every stage of denim production. Fabric is crucial, such as H&M's first 100% recycled cotton jeans, made from 80% post-industrial waste and 20% post-consumer waste. There's also denim that's cotton-free, made instead from renewable man-made fibres, as well water-saving dyes and lower impact denim washes that are 3rd party verified for their lower water usage, chemical, and energy consumption.

For the first time, H&M also shared Life Cycle Assessment (LCA) data on hm.com indicating the water, C02 & energy impact of each denim garment from raw materials to end of use.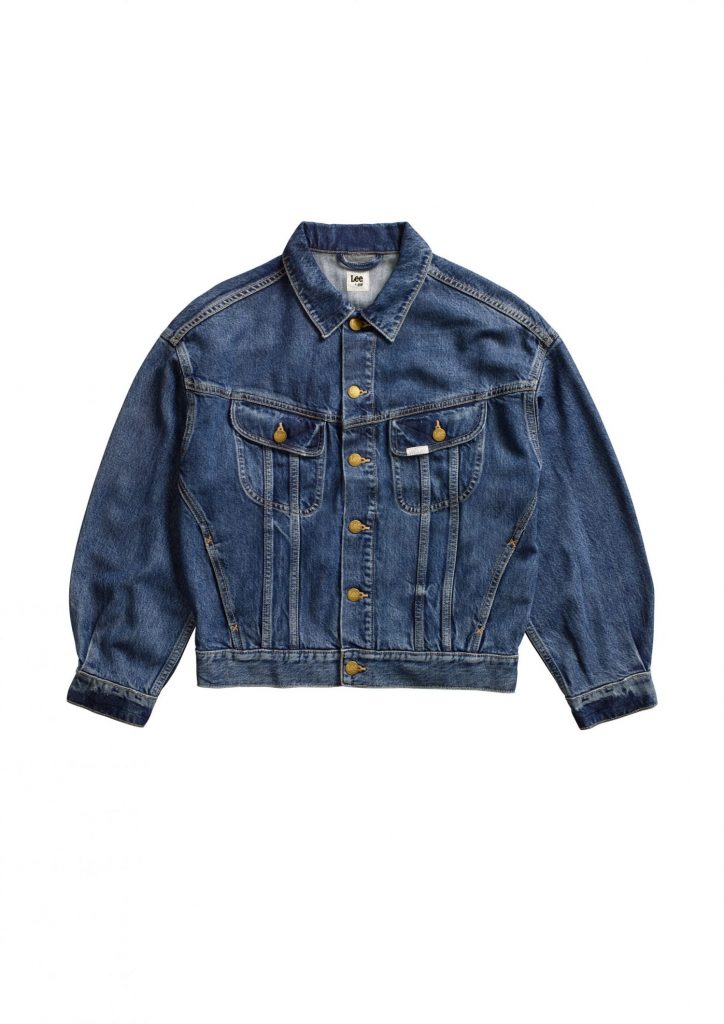 AVERAGE TO LOW IMPACTFUL
A.OUTLAND DENIM
The Australian Denim Label – Outland Denim, has been one of the most proactive denim brands when it comes to sustainability. The brand's recent sustainable collection has the following key factors.
Made from 100% hand-loomed fabric, which gives each piece a distinctly unique, beautifully raw, and authentic finish.

Sourced from Five P, who are leaders in social and environmental sustainability and exist to celebrate and protect the textile weaving heritage in Chennimalai, Southern India, these handlooms further connect the consumer to its makers, humanizing garments as part of their social impact mission.

The brand's iconic 'Harriet' black denim, as made famous by the Duchess of Sussex Meghan Markle, is also back in stock as of today, with upgraded manufacturing standards – using "SaveBlack" technology, which uses 85% less water in the dying process.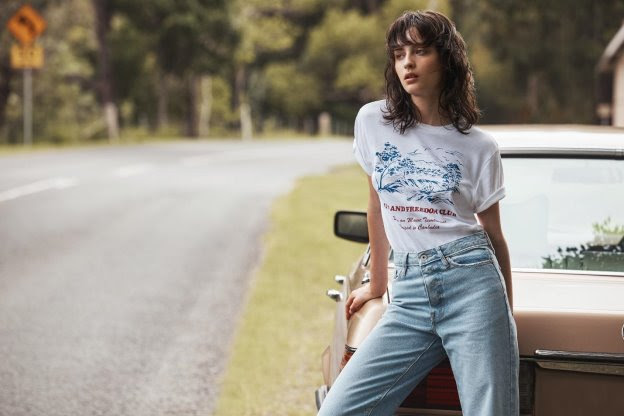 B.LEVIS
Levis is one of the frontrunners and has been the leader at Sustainability front. During 2020-21, the brand has come out with various sustainable collections . However, some of their collections do not score that high on sustainability front.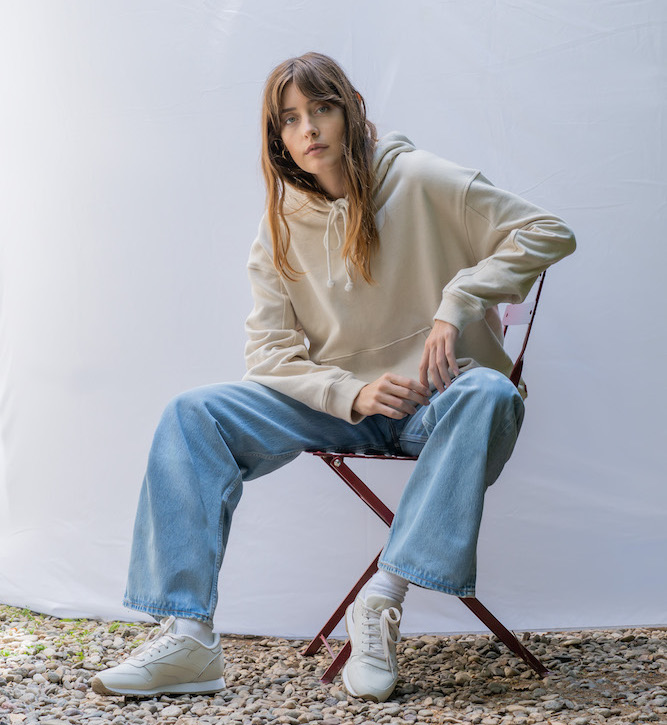 Made with 60% organic cotton from Turkey and Circulose, a breakthrough material made from worn-out jeans, the jeans was made with 20% recycled denim and 20 % sustainably sourced viscose. Besides that, Levis claimed that the consumption of water, chemical, and CO2 footprint during manufacturing were reduced. However, no details were shared making it difficult to calculate the exact nature of such reductions and savings.

One of the collections was launched by LEVIS in a partnership with The R Collective that was named – The Denim Reimagined, featured a collection of jeans designed by Hong Kong designer Jesse Lee that have QR code labels that can be scanned to obtain information about how to best care for the garment so as to reduce the footprint of fashion.  However, the sustainability impact of the same cannot be termed very high.

Disclaimer : This post does not intend to belittle the efforts of anyone and we really feel that all efforts in sustainability should be recognized. However, we also feel that there should be some way of ranking the sustainable efforts so that the deserving get the highest recognition.

Not directly connected with this post , we are happy to declare that we have created a new DNJ ECO SCORE which uses our proprietary DENIM FABRIC SUSTAINABILITY CALCULATOR for DENIM FABRICS . The calculator is able to create Sustainability score for each fabric and RANKS the fabrics. Please do be a part of our launch on April 28th on DE-Brands.com to check out these Ranked fabrics. You will need to download our app from these links to be a part of this launch by registering Free with us .
iOS http://bit.ly/dbrandsios
Android http://bit.ly/dbrandsandroid