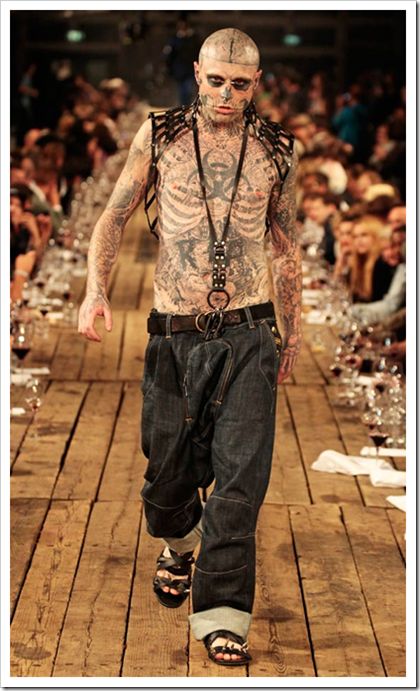 The Bread and Butter show for Spring/Summer 2013 was successfully concluded last week.  This year's theme wasThe Rock – a testament to B&B's presence and prominence in the industry.  Though the show experienced some setbacks with the withdrawal of major brands – Levi's, Lee and Diesel , new niche brands found place and a new concept  ' Temple of Denim'  was created  with exclusive high-end Japanse, American and European denim brands. For the moment, Temple of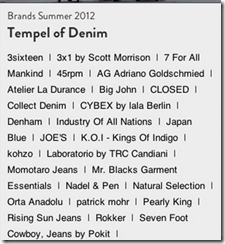 denim will only there for this one time, but there are a lot of possibilities for the future. The Temple of Denim became the new heart of the show . With about 27 denim brands including 45rpm from Japan, Denham, Adriano Goldschmidt, 7 For All Mankind, 3×1, Natural Selection, Rising Sun Co., Momotaro, Japan Blue, and others. Something new was the recognition given to two highly innovative denim mills – TRC (Italy ) and Orta Anadolu (Turkey) – who were included in the Temple area alongwith the brands.
Housed in over 3000 sq mtrs of roofed terrace, the show explored the theme of religion and was  a visual treat with  imitations of several religions from around the world. The show, in the wild spirit of denim,  ran on the wooden tables around which the visitors were seated.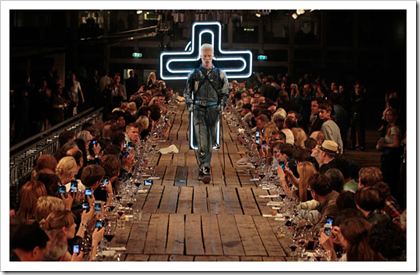 Among the trends noticed at BBB  can be included Colored jeans – but which have  also undergone a transformation for the 2013 summer season; with textured , metallic and ombre jeans most noticeable. Indigo on Indigo was a popular theme as well.
We shall be publishing complete trends from BBB shortly. Check out some images from BBB and a video showing the Temple of Denim show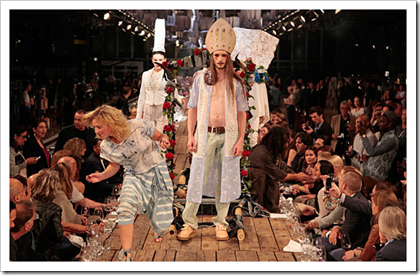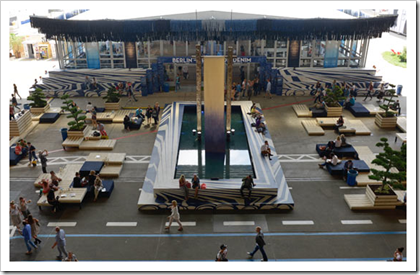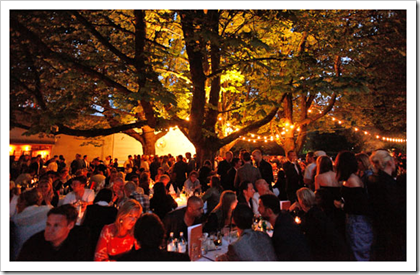 Video from Temple of Denim Show