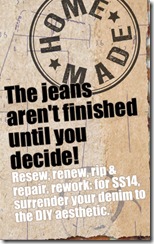 Denim By PV is back again at Paris on 28th and 29th Nov.
With over 86 exhibiting companies from around the world, the show will have  denim mills, accessories suppliers, garments and finishing suppliers, laundries etc. With over 40 important denim mills including the famous ones like Orta Anadolu (Turkey) ,  Cone (USA) ,TRC (Italy) , Kuroki (Japan) , Arvind (India ) , Isko (Turkey), Tavex (Spain)   the show will have representation from top denim millls worldwide.
Denim by PV is always a great place to meet and network with a spectrum of professionals from the entire denim supply chain .
So look forward to visiting Denim by PV and checking out the latest denim trends there.
I shall be there on 28th and 29th and it would be great to meet and network with my readers (if anyone visiting there )..  I can be contacted at sandeep@denimsandjeans.com .