At the Las Vegas Project Show last week, premium denim turned out to be hot favourite.. And the lines of crowds that could be seen  were not in the buffet line  but were of apparel buyers trying to place orders for jeans.
"Walking the show, denim as a category was the busiest category. And True Religion was by far the busiest," said Needham & Co. analyst Christine Chan.
At rival denim brand, Citizens of Humanity, orders logged on the first day of the show were double those of a year ago, said Chief Operating Officer Gary Freedman.
As per NPD  Group – the research firm -  the premium denim market is valued at around $1.32 billion and grew 5% in the 12 months ending June 2009..
The premium denim brands continue to attract investor interest because the category still enjoys high margins. One of the premium denim brands to have registered super growth this year is True Religion – its stock has grown over 77% this year !
However, though this Reuters Report generalizes the state of premium brands, the Super Premium Brand category has suffered some setbacks in the first half of this year and many brands have lost their sales . But on the whole, the denim sentiment is positive  and it portends well for both the basic and premium denim categories.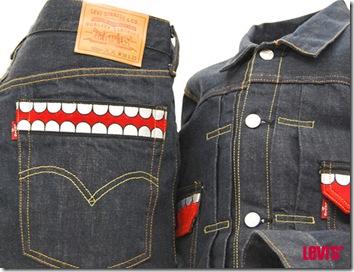 Also, check out here a list of Summer 2009 Brands by Project Show..