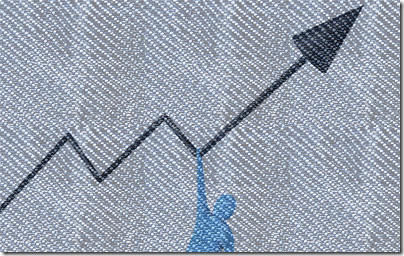 Adding to the constant inflow of positive news on denim sales, Gap reported 25% increase in profits as compared to the same quarter last year. The introduction of the low priced Premium Denim 1969 jeans seems to have done some good to the retailer and brought back some lost customers. Though denim jeans is not the only reason for increase in profits at Gap, but nevertheless, the performance seems impressive when seen against the backdrop of results of  two large denim companies : VF – which has seen falling profits and Levi's – which has again seen its profits fall .
Similarly, the denim retailer Buckle reported a 14% increase in profits for third quarter  and reported an increase of average price of women's denim jeans from USD 85 to about USD 92.40 – clearly showing that premium denim jeans is still hot !. Buckle caters to fashion-conscious young men and women and is known as a denim destination, with each store carries a wide selection of fits, styles, and finishes from leading denim brands, including the Company's exclusive brand, BKE.
In the past few weeks, we have seen a number of denim companies and brands improving their profit margin including the likes of  True Religion (premium denim brand ) increasing their third quarter profits and Arvind ltd – a denim fabric and jeans manufacturer from India improving its profits.