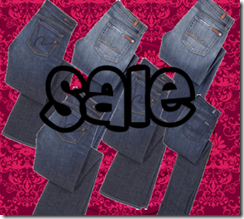 For the Holiday shopping ,here is a list of some of the denim sample sales that will take place in next 10 days or so. Do not forget to check out the great bargains
DENIM SAMPLE SALE
This Toronto Sample Sales event is all about premium denim, with 40 to 80 per cent off brands like True Religion, Hudson Jeans and J Brand. Dec. 17 to 19. Holiday Inn, 7095 Woodbine Ave., Markham, 416-399 ,New York

Rag & Bone fall/winter sample sale, 100 (men's) and 104 (women's) Christopher Street (between Bleecker & Bedford streets);New York  212-727-2990 (women's); 212-727-2999 (men's). Hours: December 10 & 11 from noon to 8 p.m., December 12 from noon to 7 p.m., December 13 from noon to 5 p.m. .Get Denim Jeans under $80.