Here is a report from Stylesight regarding Bread and Butter denim trends in the show held in Berlin on July 4th-6th.  A number of previous trends like color denim, tailored looks ,light weights   continue with modifications while the ones like Pattern denim looks evolve with micro looks .
Cheat sheet :
Performance Denim
Premium Indigo
Indigo Pattern
Performance Denim
A key story for S/S 13, brands look to peak performance technology to increase sale-ability and appeal.
Swiss brand Rokker make denim garments for extreme biker performance / Shock absorption membranes and Schoeller Dynatec technology / Edwin continue last season's FuseProject jeans with Teflon bonded jeans / G-Star's "Sports Originals" taps into activewear styling for the denim market
Brands increase their product's appeal byinfusing technological advances to denim. Extreme biker denim garments with protective membrane fabrics. Sportswear ranges and active-ready denim.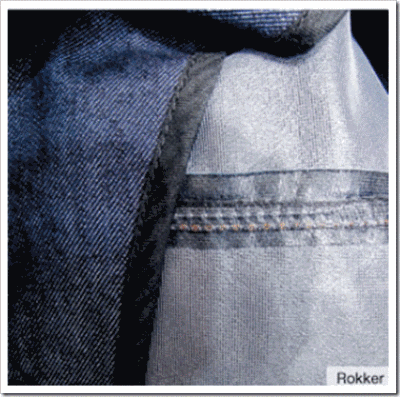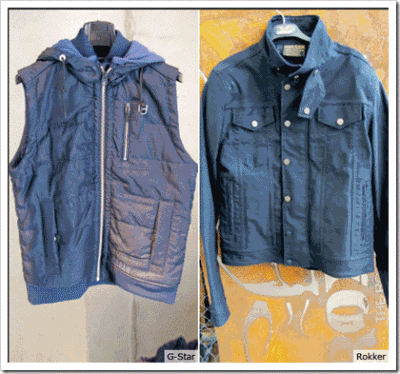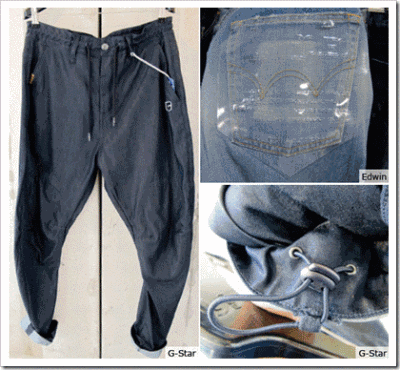 Premium Indigo
Brand's key focus for Summer 13 is with premium, saturated and deep indigo tones.
Men's indigos come in saturated selvedge with indigo warp and weft / Natural Japanese indigo dyes trend / Overdyed vintage herringbones offer rich texture / Black wefts create a deep indigo cast / Women's brands look to sateen weaves to create a rich luster
A strong focus for S/S 13, brands embrace the artisanal roots of denim. Natural indigo dips, deep and rich casts and blackened wefts create a deep palette.
Premium weaves appeal to both the Men's and Women's markets.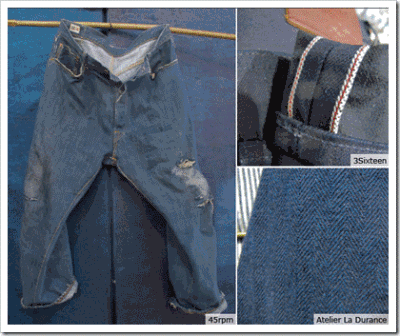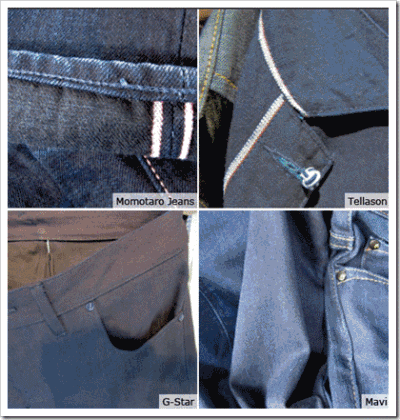 Indigo Pattern
One of the biggest trends to feature at Bread & Butter this season, micro indigo pattern dominated both Men's and Women's denim.
A trend originally Japan-based, indigo pattern emerges for the western denim world / Micro paisleys emerge for both guys and girls / Jacquard denims look set to be key for 2013 / AG present innovative jacquard patchwork looks /Painterly indigo laundries and graphic geo prints .Indigo ditsy prints are a key surface innovation for S/S 13. Plaids, micro florals and paisleys create surface interest.
Jacquard weaves hit product after their success at fabric trade shows.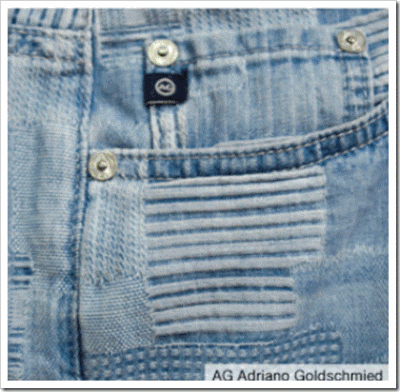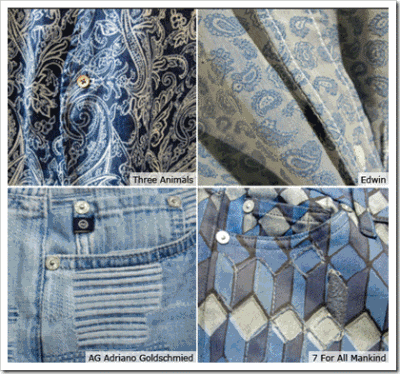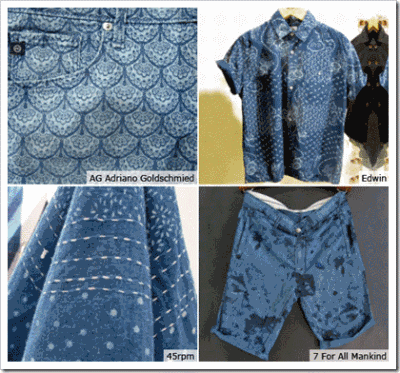 Plastic Accent
Cementing the performance denim story, technical finishes and glossy sign-off update denim.
Creates a clean and future-forward aesthetic / Taped seams and watertight function / Clean plastersol prints add a graphic highlight to denim detailing / Rubberized finishes on zips and pocket openings / Raw indigo and black accentuate city-smart attitude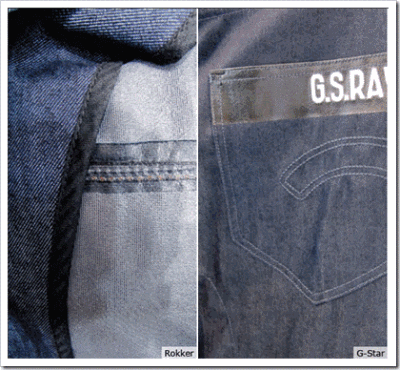 Summer Parker
Technical function melds with treated lightweight denims to create a functional Summer basic.
Active and military themes drive new jacket shapes for Summer 13 / Lightweight fabrications re-work the parker for summer wear / Mavi uses tactile tencel to give this outdoors shape feminine appeal / Denham takes tencel and gives it masculine attitude with a resin finish / Drawstrings, functional zips and hooded silhouettes.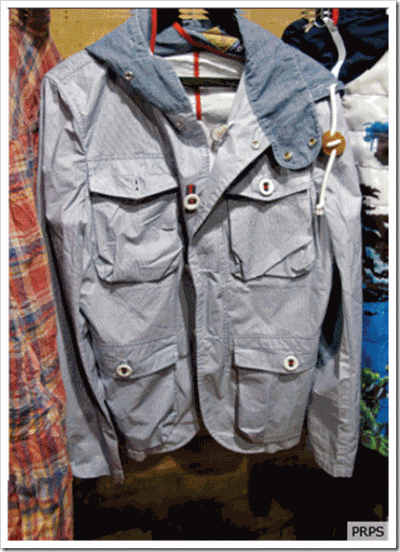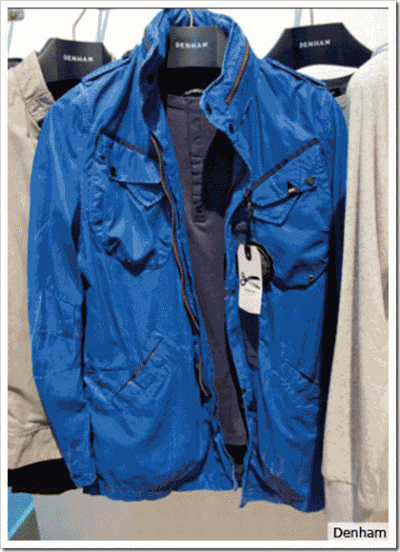 Mandarin Jacket
Oriental themes update girl's blouson and collarless jackets for Summer 13.
The Coco Trucker is reworked with a more Chinese feel for S/S 13 / Mao jacket micro-stand collars / Neat and fitted body shape / Modernized railroad detailing updates from trucker looks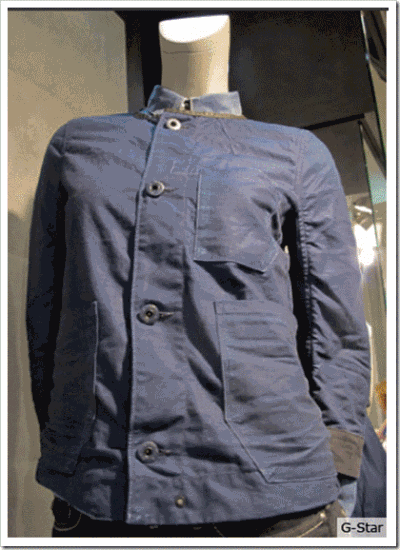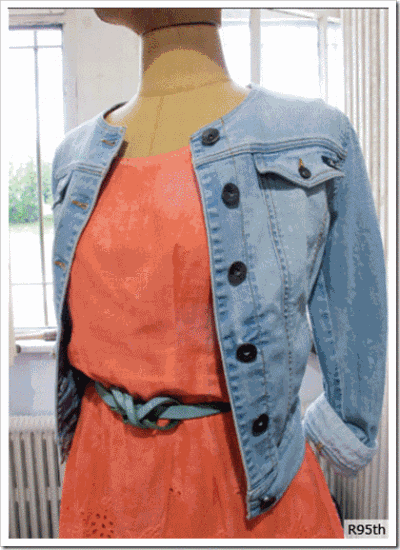 Denim Tailor
As sartorial and tailored influences continue to trend, the unisex blazer emerges.
Fitted and neat silhouettes for both men and women / Premium denims such as Tencels and sateens / Glossy finishes are resin coated for a premium look / Railroad styling is modernized and added for a more denim attitude /Contrast top stitching adds authenticity.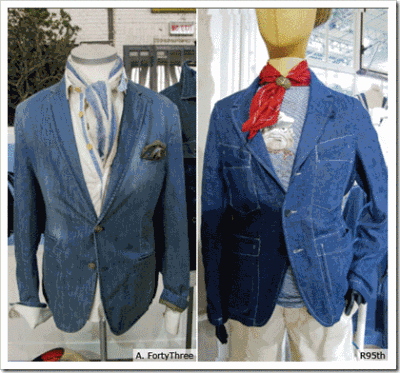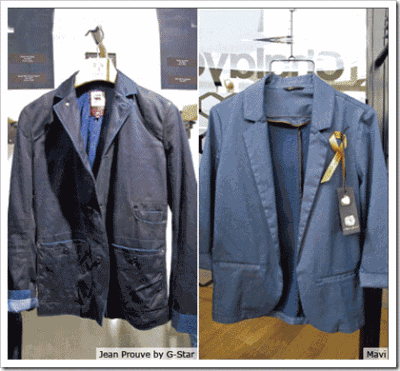 Summer weight Jean
Chambray and lightweight denim is tapped to update Summer 2013's denim jeans.
The classic summer jean becomes a key item / Lightweight denims in 8-11 oz weights / Tencel denims and chambrays / Modernized styling explores trouser pockets and tailored details / Loose and baggy silhouettes create a relaxed summertime look / Laundered chambray or raw and rigid looks.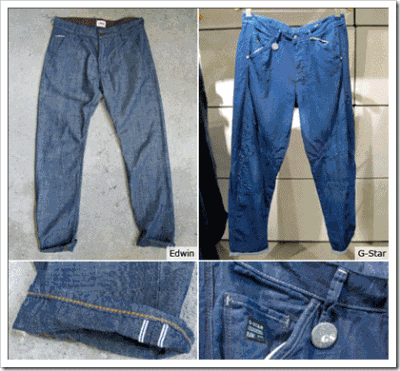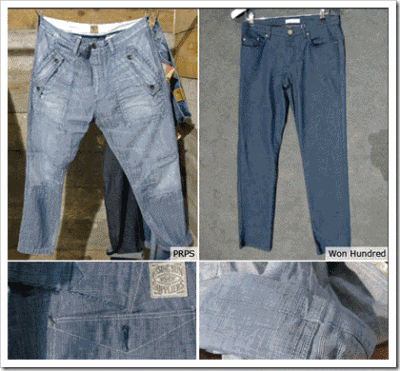 Shifting Perspective
The classic shift dress gets a makeover for S/S 13.
Women's shift dress shapes are reworked into new modern looks / Minimal tee-dresses with simple tie belts offer summertime simplicity / Directional seam detailing and asymmetric openings create interest / Shirtdress styling fuses with shift silhouettes / Tencels chambrays and lightweight denims offer drape / Color-blocking continues.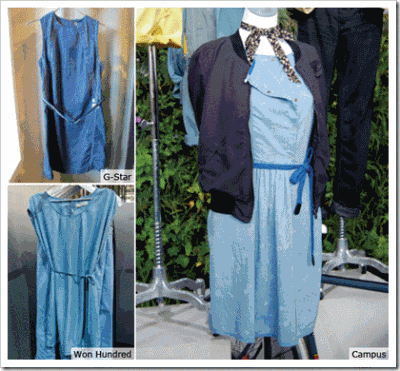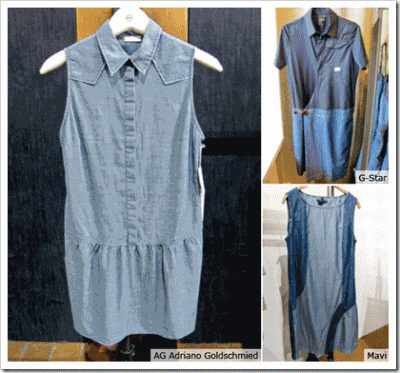 Jersey Indigo
A key unisex story, casualwear tops are re-worked in indigo jersey.
Resin dyed blue jersey gives tops a laundered denim look / Clean vest top shapes are key for Women's Summer 13/ Drape tencels are key for the premium Women's market / Laundered and faded indigo shades / Rich and saturated overdyes.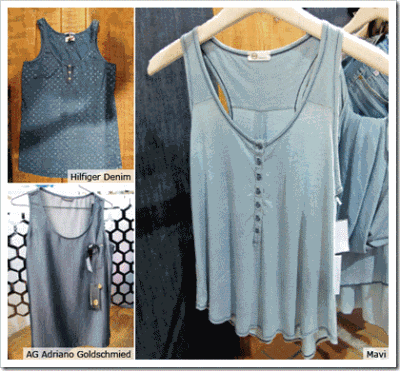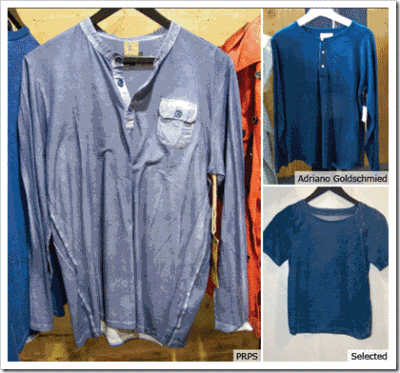 Fabric-Blocked Shirt
Men's shirts continue to be a big seller and updates draw on a multitude of fabric blocking for S/S 13.
Ditsy floral shirtings with denim collar, cuffs, sleeves and pocket / Gingham checks, plaids and stripes / Denim shirts with contrast front yokes / Laundered denim pockets on contrast fabric shirts.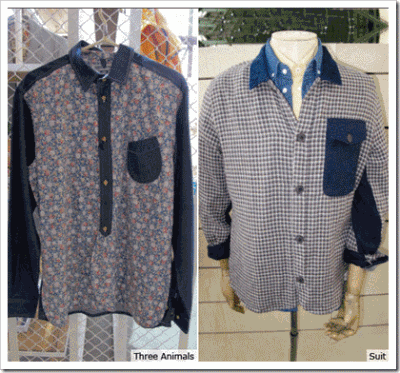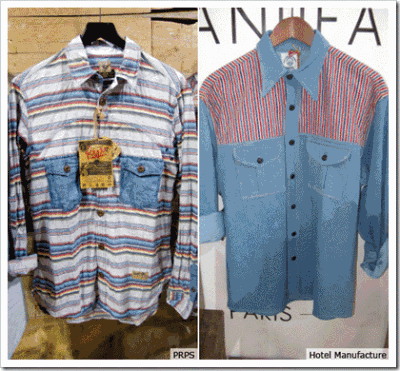 Summer Blanket
With the influence of winter blanket looks, brands look to continuing the look for lighter, summer styling.
Colorful blanket stripes and checks nod to archival 60s lined truckers / Mexican blanket weaves in muted tones / Indigo teams with lively brights / Traditional blanket linings are re-worked in lighter-weight denims / total garments, linings and inserts.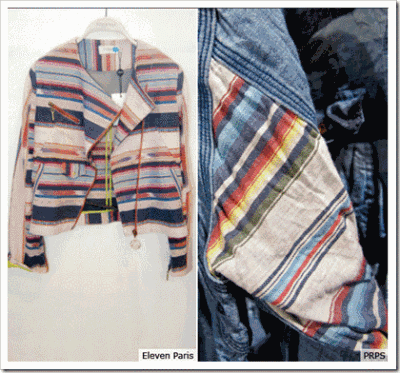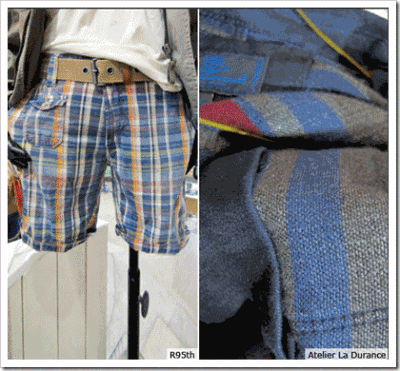 Playful Repeats
Following the indigo print story, micro spots, dots and hearts emerge for S/S 13.
Repeat spot prints update the classic chambray summer short / Japanese Wabash micro spots adorn collar reverse/ Repeat hearts appeal to the Women's and Junior's market / Retro spots update daisy duke tie-waist shirts / Clean and graphic white and indigo story.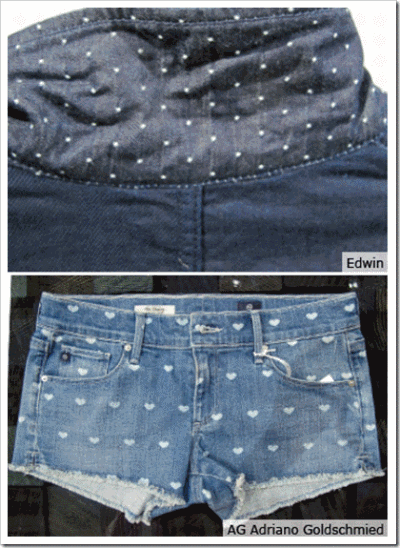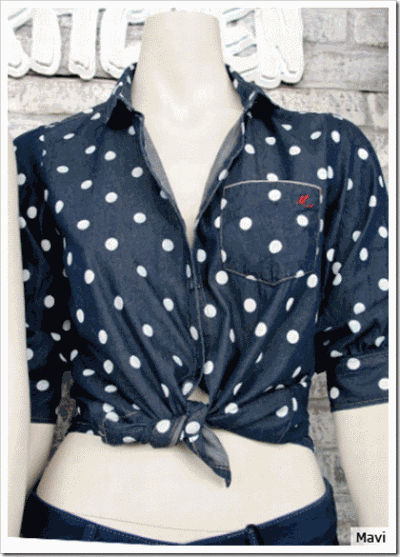 Ecru
Unbleached cotton looks have emerged for Summer in previous seasons, but S/S 13 looks set to be a key year.
Unbleached, un-dyed and untreated cottons / Strong eco story with little or no chemical treatments / Ecru takes prominence as the Summer shade of choice for denim/ Unrefined and unbleached cottons / New Summer white alternative / Once a menswear story, Ecru emerges across markets for S/S 13.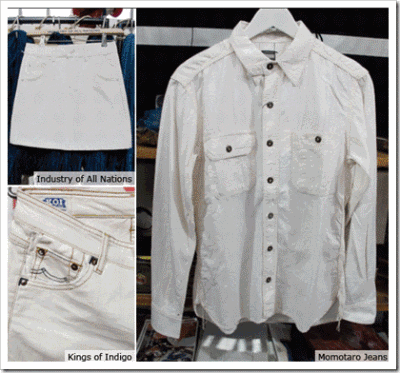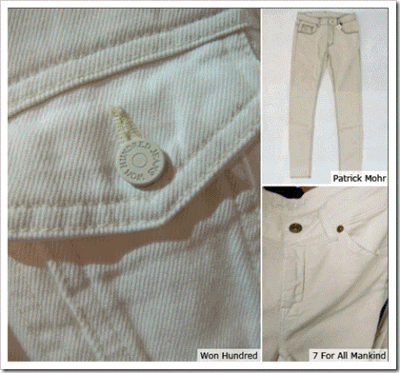 Pastel Weft
With white and ecru warp yarns trending, fashion denim brands look to colored wefts for a summer update.
Pushing the colored weft trend into a pastel-toned, summer-ready story / Green emerges a prominent shade for 2013 / Intentional destruction reveals weft color beneath / Key update for the loose boyfriend jean / Gives clean white denim a subtle 2013 update.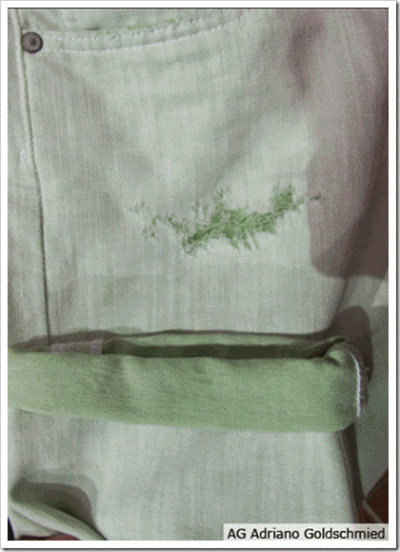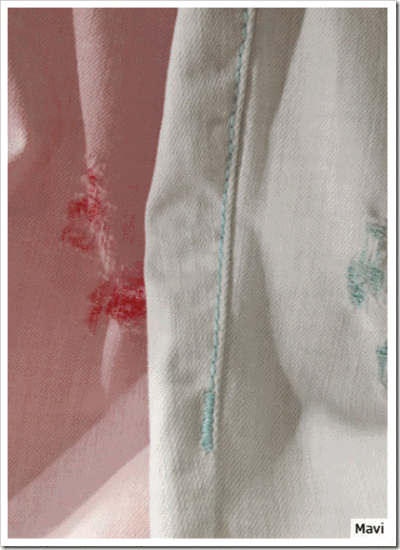 Vegetal Pink
A strong color particularly for menswear, natural and vegetal pinks emerge on chambrays and denims.
Industry of All Nations use natural dyes to create their pink denim shade / Lightweight denims are coated with colored resin for a laundered feel / Red chambray is a key fabric for both Men's and Women's markets.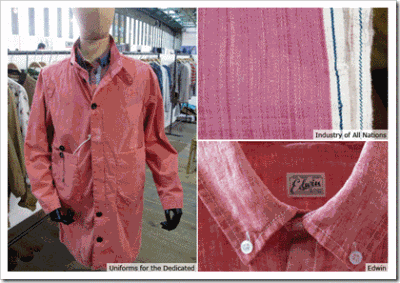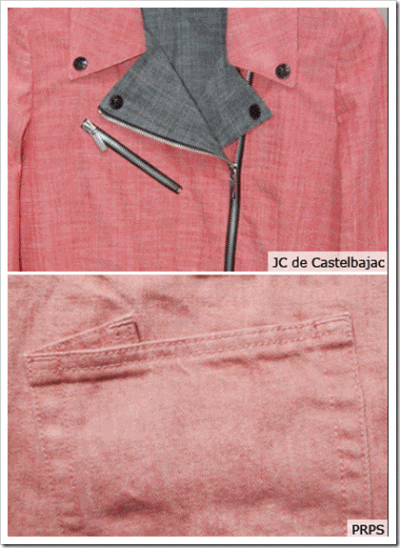 Colored Resin
A new surface dye technique to emerge for S/S 13; colored resins create laundered imperfection.
Lightweight denims are coated with matte colored resins / Laundered and tumbled treatments create an uneven,mottled effect / Updates all product categories, including shirts and jackets / Rich royal blue offers a modern alternative to natural indigo / Creates strong contrast and seam pooling with a soft-focus look.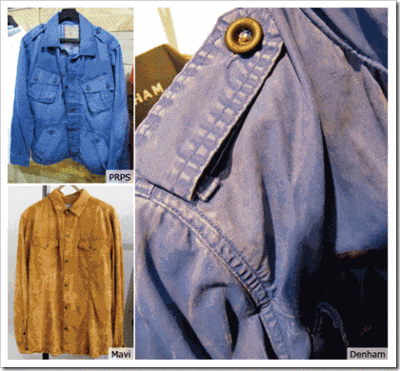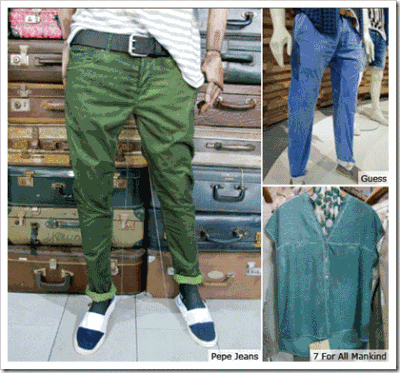 Dramatic Dip
A wash treatment Stylesight has been following for a few seasons, dip dye looks are updated for Summer 13.
White denim pairs with bright contrast shades for S/S 13 / Soft gradients are achieved with graduated dips / More dramatic dips are sponged and painted, with a strong DIY attitude / Indigo is synthetic and bright, to appeal to a fashion-conscious market.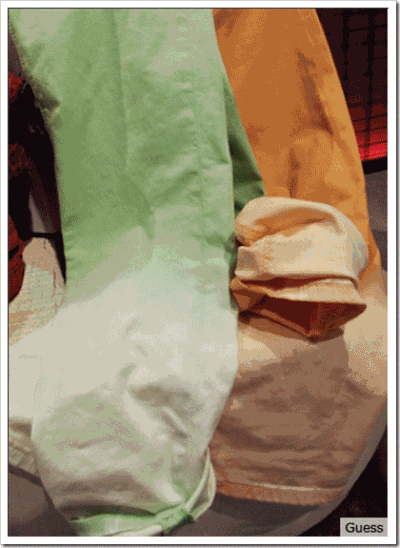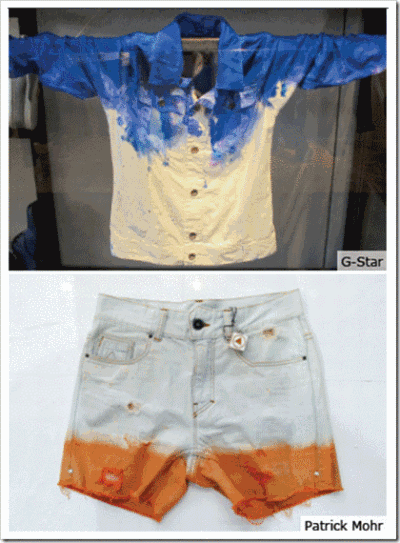 Statement Surface
As items become more core for Summer 13, surface treatments, prints and laundries take center stage.
Classic slim and skinny silhouettes are updated with allover high-color prints / Digital printing replicates watercolor laundries / New holographic and pearlescent looks emerge / Dramatic allover batik and tie-dyes.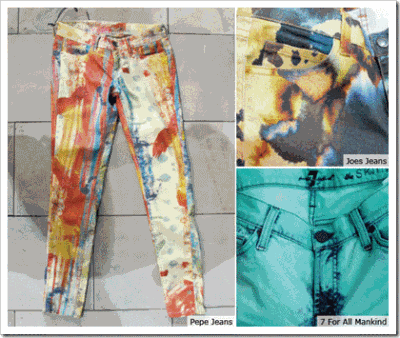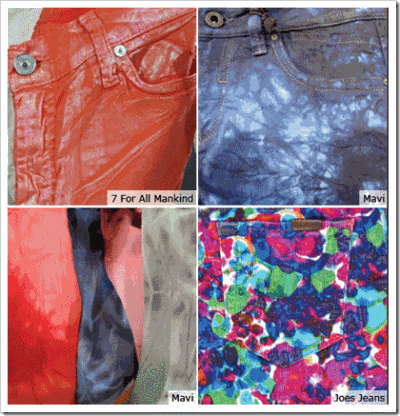 Tropical
Allover florals are replaced with a unisex tropical trend for Summer 13.
A trend that has taken hold in retail the story looks set to continue into S/S 13 / Both men's and women's styling is key for this vacation surface story / Allover photo prints in retro brights / Items emerge for the menswear market from 7 For All Mankind and Roy Rogers / Painterly and diffused looks offer a new take on the trend.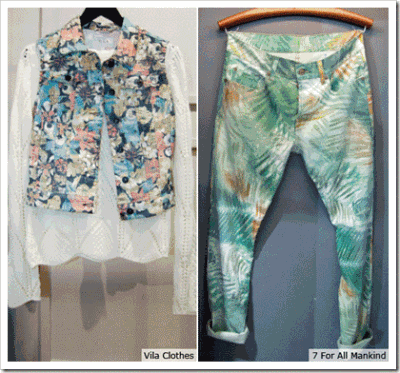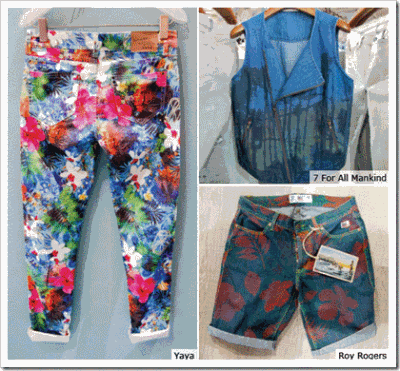 Watch the musical presentation of these trends  below and you can see the presentation in 3D here…
About Stylesight:  Stylesight  is a leading provider of trend content, tools and technology for creative professionals in the fashion and style industries.