3×1 (pronounced three by one) has been turning heads in the denim industry since its inception. Founded in 2011 by premium denim expert and entrepreneur Scott Morrison, this bespoke denim brand is famous for its unique designs, bright colors and selvedge denims. Recently, it has been in the news for collaborating with sportswear giant, NIKE and together they are bringing something interesting. Situated on Mercer street, NY, this luxury denim brand entered into a collaboration with its neighbor i.e. NIKE LAB 21M famous for making custom made shoes to create a 'Denim shoe'.
Yes, you read it right.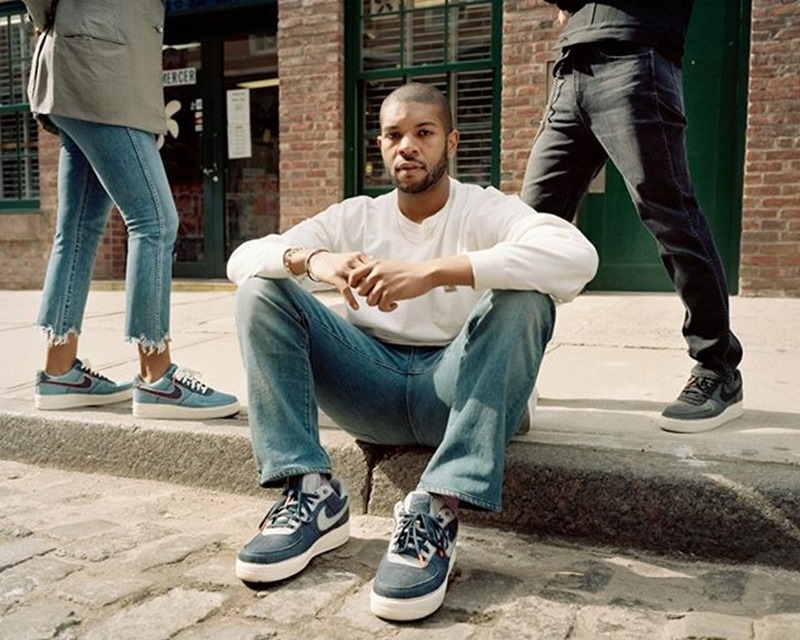 Picture source: 3×1
Featuring a NIKE AIR FORCE 1, it is made with premium Japanese selvedge denim, developed by Morrison in close association with Japanese denim mill Kuroki specially for this project. It fashions a reflective swoosh with a dual-tone denim exterior.The shoe also features a custom Bowerman Orange Selvedge ID which runs along the entire upper sole of the shoe & the 3×1's trademark 'selvedge reveal' on the left shoe of each pair. Also, its interior is entirely selvedge denim. When Morrison was asked about the idea behind designing the shoe he commented
'We were trying to use selvedge denim in a way that hasn't been done before on a shoe. One thing I've always been very passionate about is we are trying to do is introducing people to things that have a lot of thought'.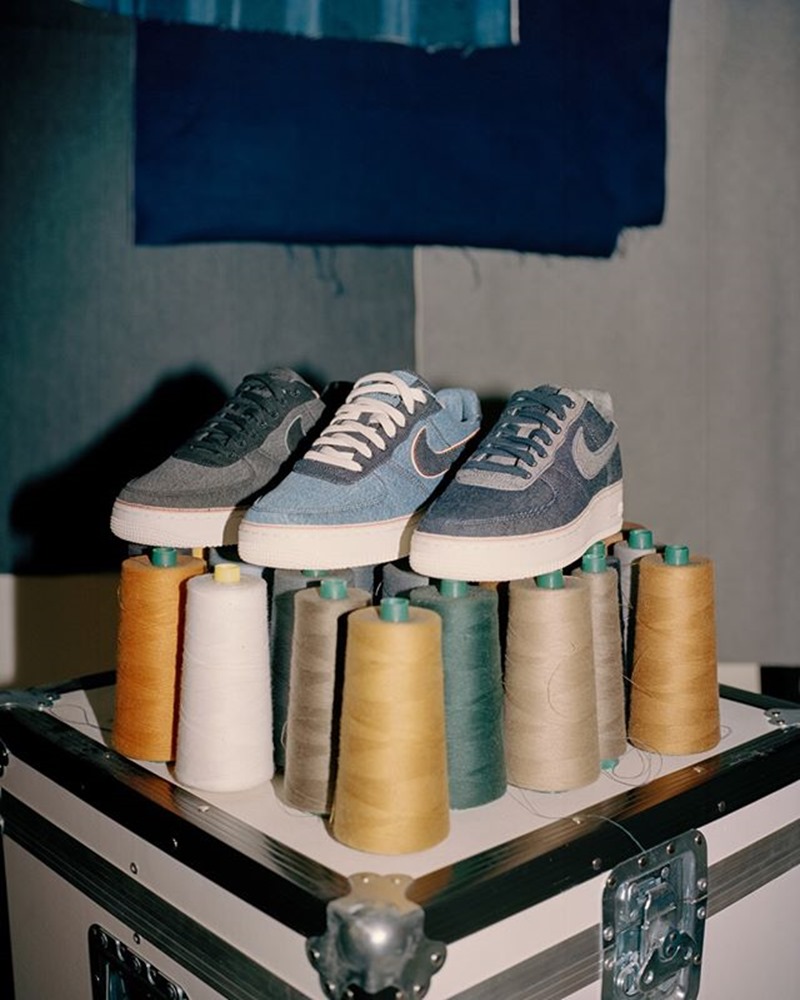 Picture source: 3×1
The shoe is available in 3 washes – Black denim selvedge, Raw indigo selvedge and Stonewashblue selvedge. The collaboration also consists of straight fit denims for those who want to create a matching outfit. Grab yours at 3×1 and Nike's 'retail or online outlets before it 'runs out !