Founded in the 1980's, Scotch & Soda has grown into a global fashion brand where creativity, craftsmanship and an eye for detail reign.Rooted and headquartered along the canals of Amsterdam, Scotch & Soda nurtures a culture of innovation, enthusiasm and hard-work. This dedication to detailed products and service moves beyond the brand's home as part of the drive found in the many offices and sales points dotted around the globe.
Scotch and Soda primarily manufactures premium and upmarket men's clothing, women's clothing under the brand Maison Scotch, boy's clothing under Scotch Shrunk, girls' clothing under Scotch R'Belle, denim and urban products under Amsterdams Blauw and a line of fragrances named Barfly. We screened some of their latest hi fashion offerings in denim which include non-stretch denim for women (after a long time ! ) , white jeans , patchworks and more.
Belted Jeans – Blauw Crew
Crafted from non-stretch denim in a mid-blue shade of indigo, these jeans feature pintuck details for a tailored look and a denim belt.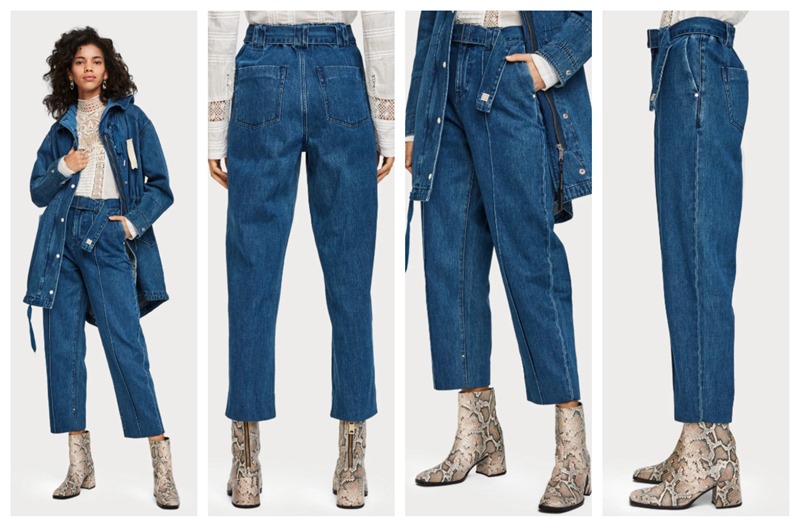 Petit Ami – Regatta White Slim boyfriend fit
Petit Ami is a slim boyfriend fit denims. Crafted from stretch denim, these white jeans feature printed nautical artwork.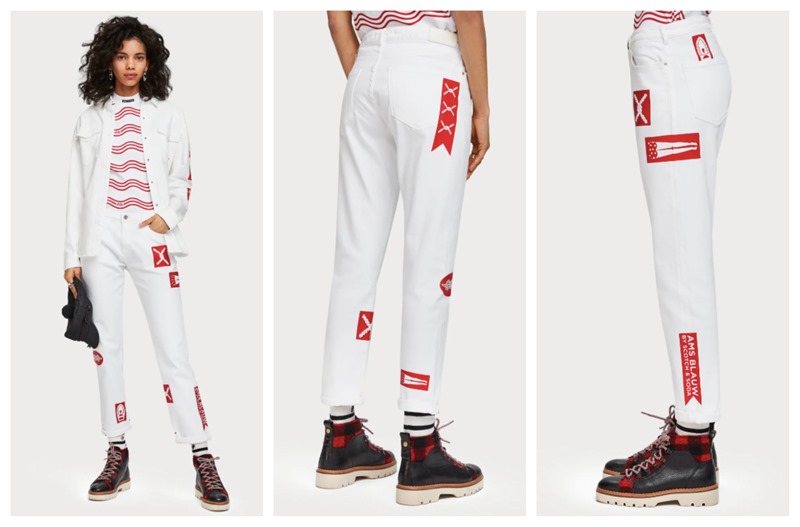 The Keeper – Green Sea Mid rise slim fit
The Keeper is a mid rise slim fit denims. Crafted from stretch denim in a mid-blue shade of indigo, these jeans feature patchwork in different shades of blue and water-splash effects at the bottom. The jeans are designed with damage and repair details and raw edges.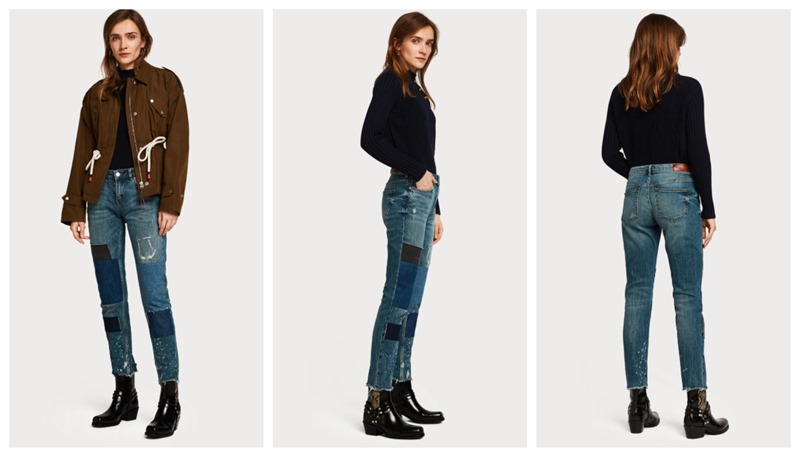 Bandit – Blauw Bright Special Boyfriend fit
Bandit is a boyfriend fit denims. Crafted from non-stretch denim in a mid-blue shade of indigo, these jeans feature washed effects, damaged details and a busted knee. The ripped edges of these jeans feature a dark blue layered detail with an unpicked hem.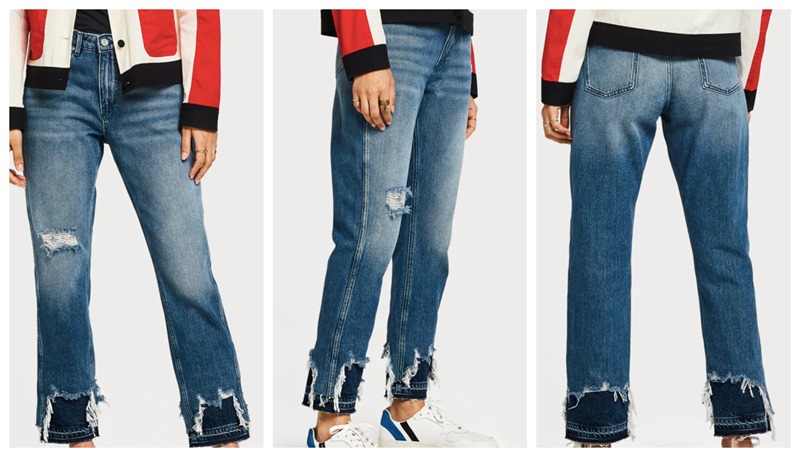 Dean Plus – Green Waves Loose tapered fit
Dean is a loose tapered fit denim. These dark indigo jeans are made in denim partly consisting of recycled materials. The denims are designed with logo text art at the roll-up.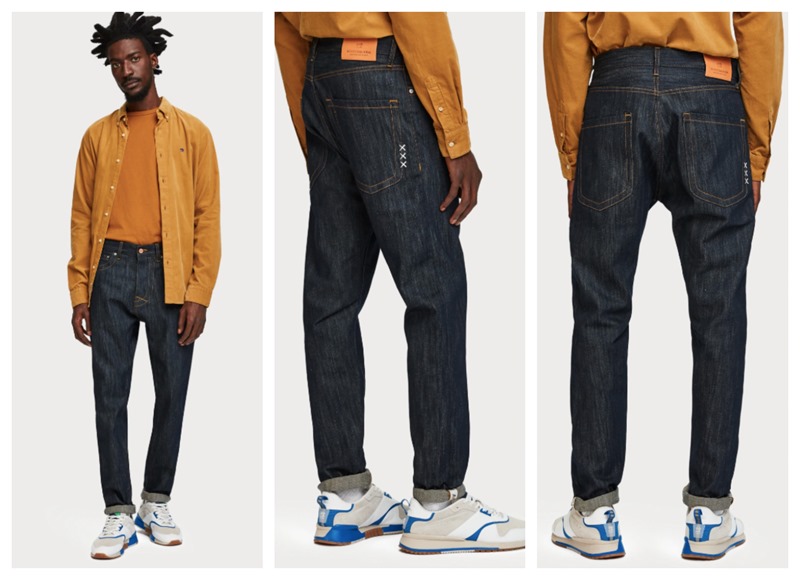 Lot 22 Ralston – The Chain Hitch Regular slim fit
Ralston is a regular slim fit denim. Part of the denim laboratory of Lot 22, these non-stretch jeans are modelled after a worn-in vintage piece. The denims feature heavy damaging, busted knees and washed effects.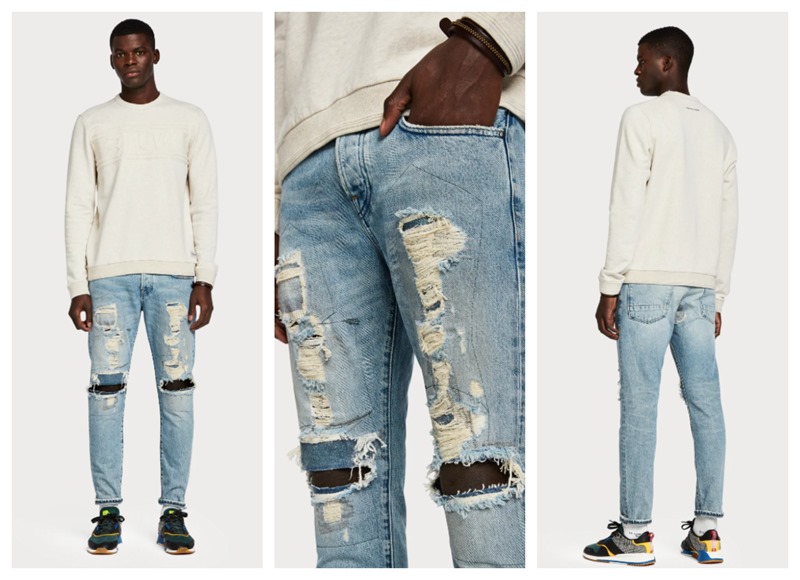 ---
Advt:
Denimsandjeans Japan Show – September 29 & 30
Register – https://lnkd.in/fGtBBXA.