With its simple innovation , REPLAY ,an Italian denim label has recently launched its new collection and called it TOUCH. TOUCH is a brand new jean for women which the brand feels is a perfect blend of smooth factor and a rich, attractive fabric. The jeans use a patented RECALL system   to abolish creases in the knees and bottom .The fabric, the company says, guarantees both side smoothness and stretch for the consumers. It has been designed to enhance all that is sensual in the female figure. Made with fine, ultra-soft fabric, it feels smooth and sensual to the touch.
A closer look reveals a fabric that is made up with very fine count slub yarns , tightly woven and of course given a special finishing treatment to enable the fabric to remain crease free. The growth in the fabric seems limited if one were to look closely at the pocket of the washed jeans .
The main colours are INDIGO in dark blue, medium blue with whiskers, medium light blue with hand brushing bleach and super bleach; BLACK in dark black, medium grey and super light grey and WHITE.
And the promotion using three super model is HOT !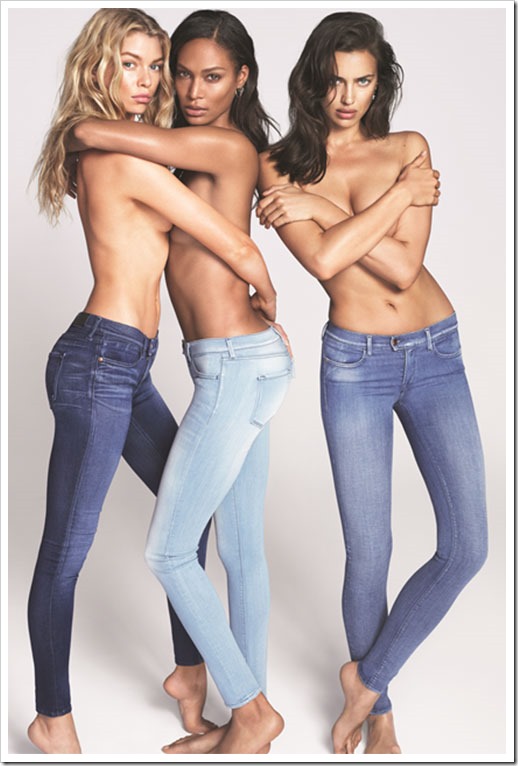 About REPLAY
Founded in 1981 REPLAY is the Italian denim and smart casual wear brand that brings all over the world its authentic and contemporary style. The company's mission has always been to excel in its innovative style, characteristic Italian design and superior quality of its products. The skill and expertise gained in the production of denim, in particular, is a special, unique asset to the Group.