On a recent visit to Paris , it was an unexpectantly rainy and cloudy weather in the month of May ! . All our hopes of looking at some bright summer denim clothing on the streets were dashed . But , not to be daunted, we thought it in place to check out what and how much  the Parisians (locals and visitors) are wearing from their denim wardrobes even as rain gods blessed the city . The results were encouraging. Over 85.75% * of women  were wearing denim and about 82.34%  * of men were in their denims!!!! ..  Lets have a look at some of the denim looks from the Parisian streets on a rainy day !!
Ladies mostly focused on  wearing their skinny jeans in this weather with long coats and smart shoes. Bright blues , colors and black denim could be easily visible besides some leather looks in denim. Flare jeans seem to be more visible now on women – a comeback for this style ?? Men had a lot of dark colors with long slubs and multi count looks in denim  besides some lighter colors or bleached looks. The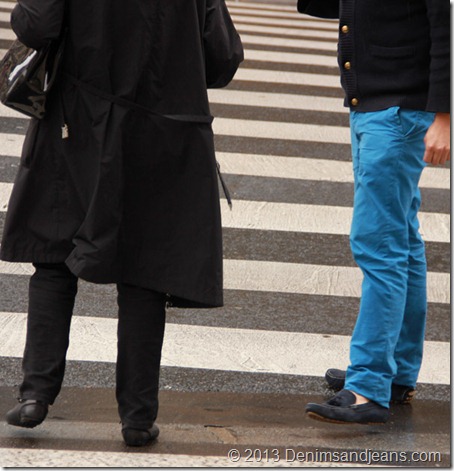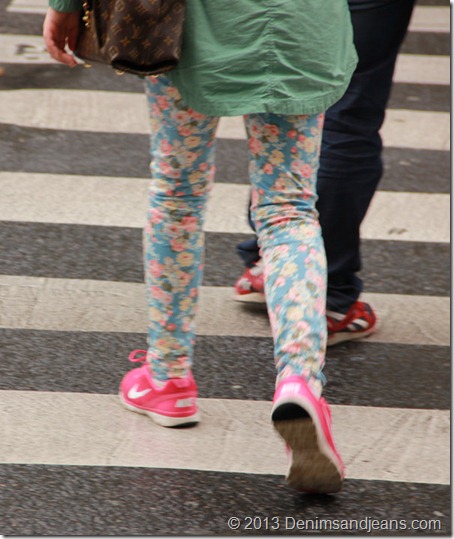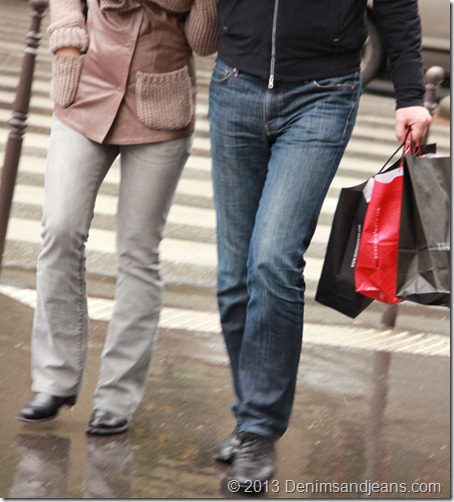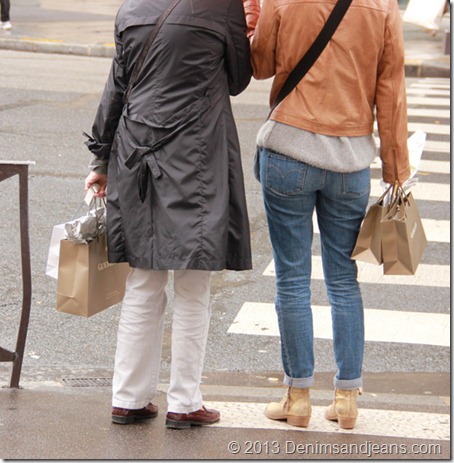 Leather looks in Denim …..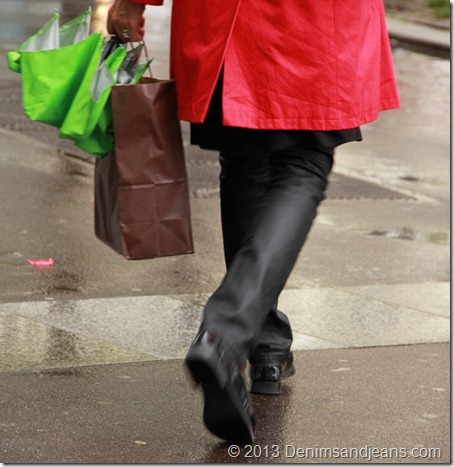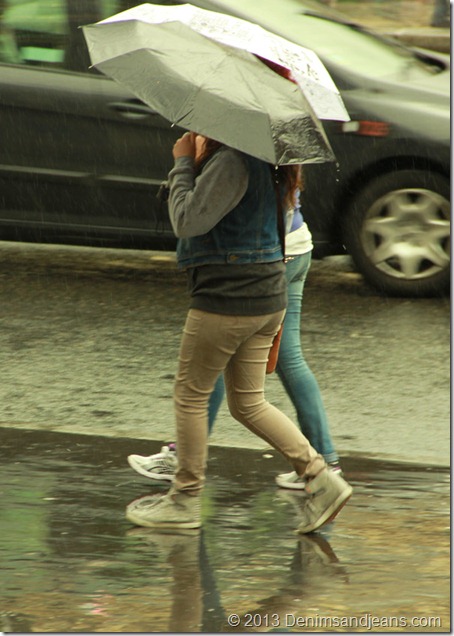 We also had a look at some of the stores. Gap used a lot of dark colors and stripes. Double denim was  a trend which was being projected by the brand.
Uniqlo, the famous Japanese retailer , displayed a lot of color denims (for men) in their flagship store at Paris.
* Note : Please ignore the figures given above . These are just for giving some encouragement to the denim suppliers. But ,yes, even without working out the figures , it can be safely said that denim usage remains strong and vibrant