Denim prints  have been strong for last few seasons and continue to be so. A number of denim brands, retailers have been using this trend to bring out freshness to their collection. While some of them have been happy going bold, in your face prints, others have chosen a more subtle way of mixing prints with denim and played around with washes to achieve that subtility.
We are looking in this post how Zara is using the prints on denim in its current SS'13 collection on sale(month of August , to be precise). Most of these prints are not multi colored or very bold and tend to blend with the right combination worn. Prints range from floral to geometrical, animal prints (subdued) , fancy , paisleys etc. These denim prints have been selected from their designs selling in different countries around the world.
Paisley Denim print ( France )
This paisley print on denim is a subtle look with light blue print merging with the dark indigo jeans color.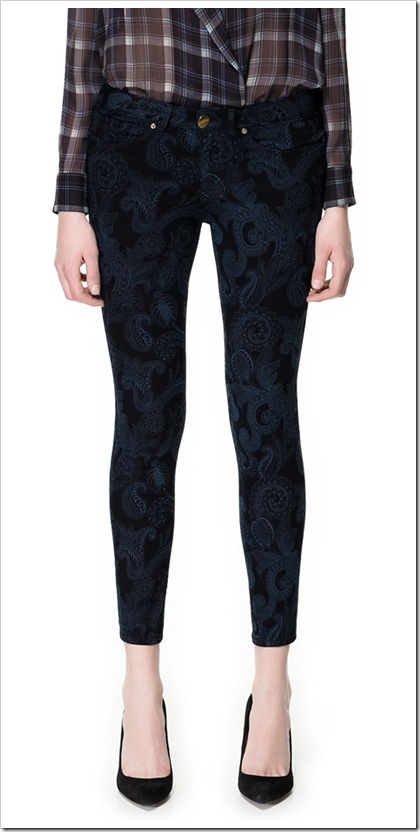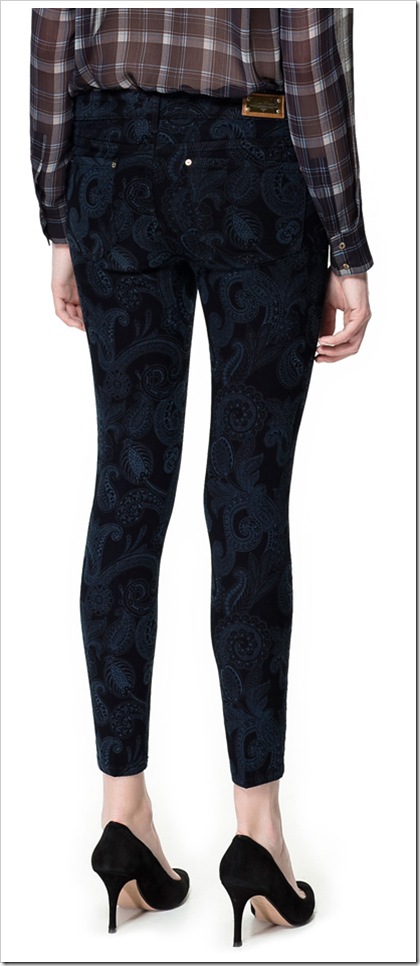 Geometrical Patterns  ( Netherlands)
This jeans with large angled geometrical prints can be a good summer holiday trouser to match with some cool dark colored tees. Of course, its not everyone's cup of cake.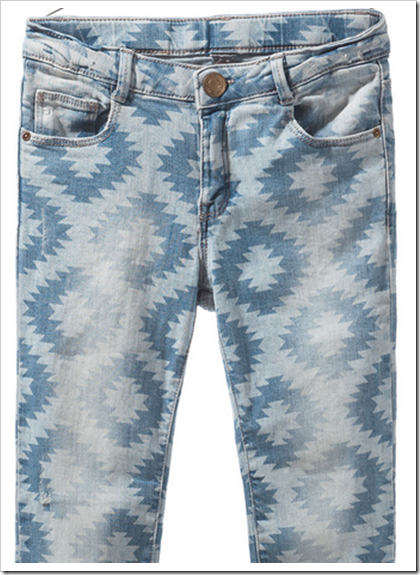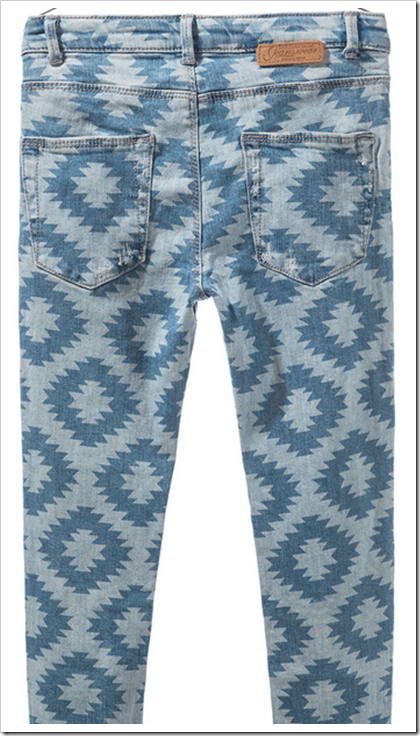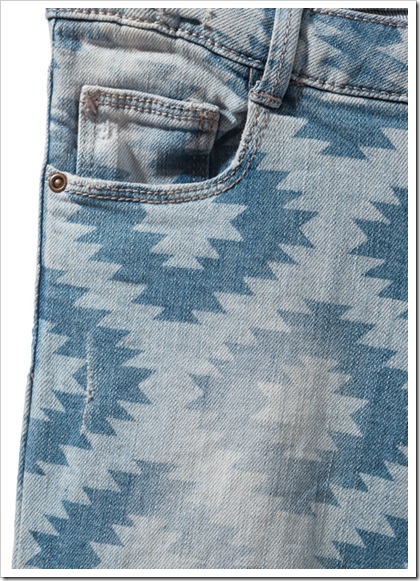 Star printed denim (UK)
Star prints have been one of the most common design to go with denim. They have been seen in various shapes and sizes, mainly white color light and dark indigos. Consumers, specially female , have  a fetish for shorts in UK and its not a  surprise that the prints on these denim shorts are one of the popular products for Zara.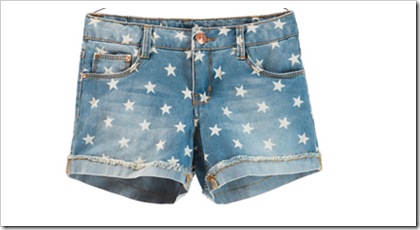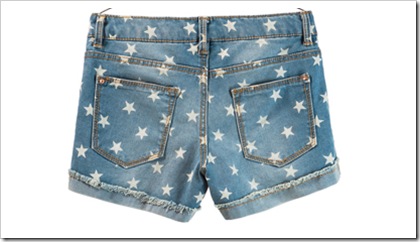 Geometrical squares on dark Indigo denim  ( Netherlands)
A nice combination of square printed dark indigo men's shirt with green trousers from Zara in Netherlands.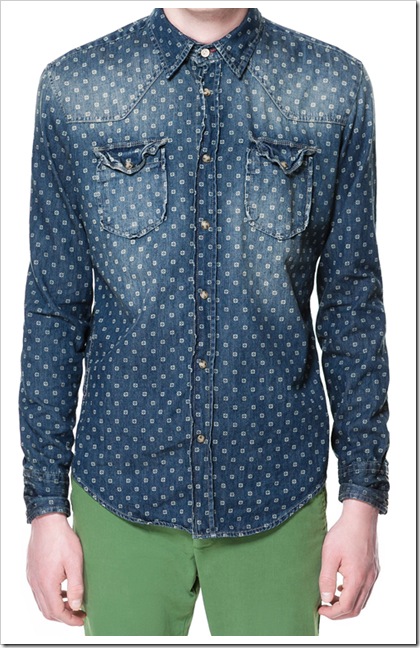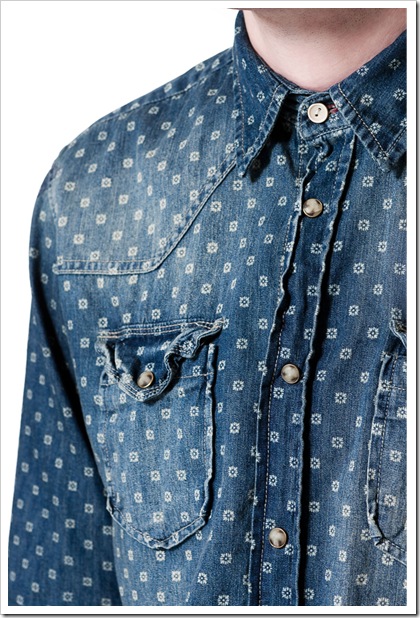 Fancy prints (Spain)
Allover and heavy fancy prints to make it difficult to understand whether its denim or a normal printed fabric.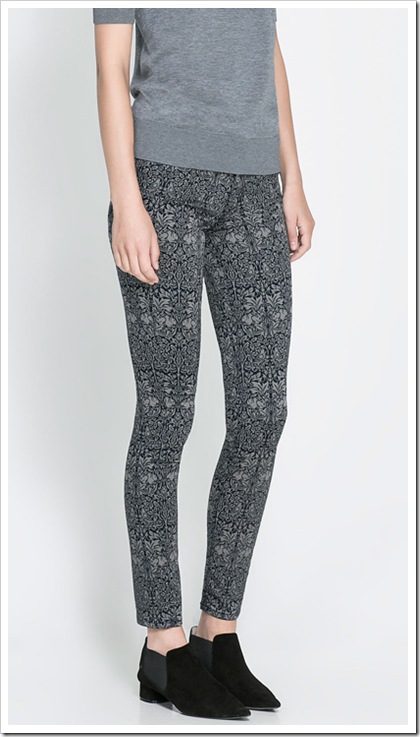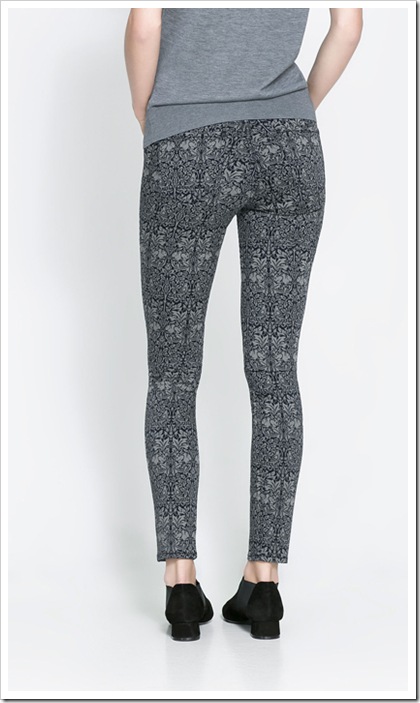 Animal  print on reverse (Spain)
This is one of our favourite prints – Leopard print – on the reverse of the denim shirt. Just enough exposure for the print to be seen on the folded cuffs or near the collar on the reverse of front placket , creating that elusive look with a minor reflection on the front .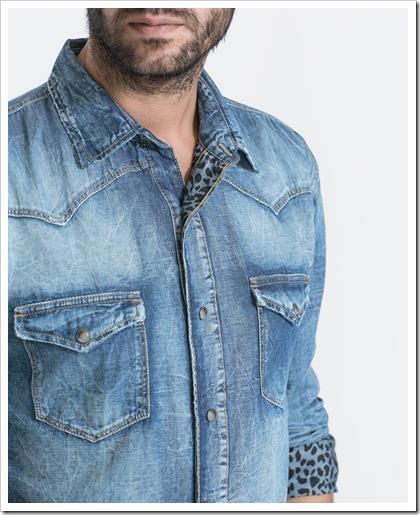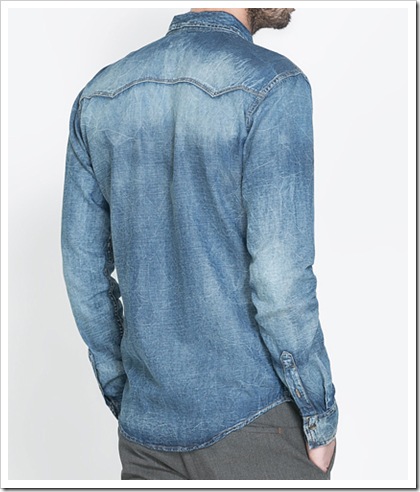 Casual shorts in Paisley print (US)
A cool looking casual elastic short with heavy bleach wash over white paisley print .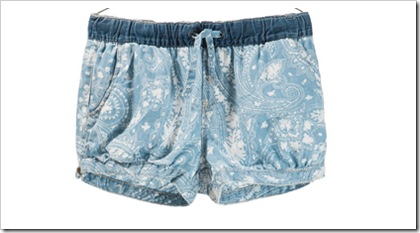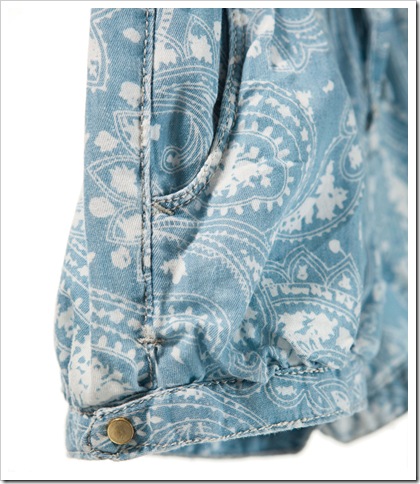 Another cool multi color but subdued print on a white ecru denim .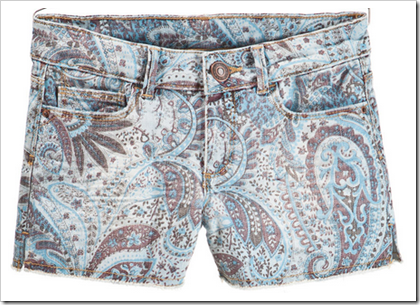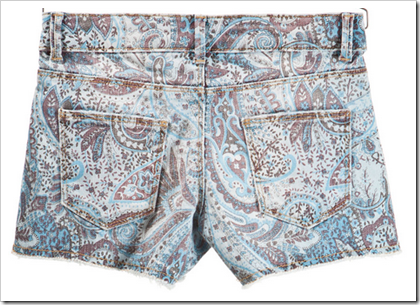 Floral print on the women's denim shirt (UK)
Floral prints are mainly used for women's shirts or bottoms and this shirt is again a reflection of combination of  light wash to reduce the contrast between the print and the background indigo color.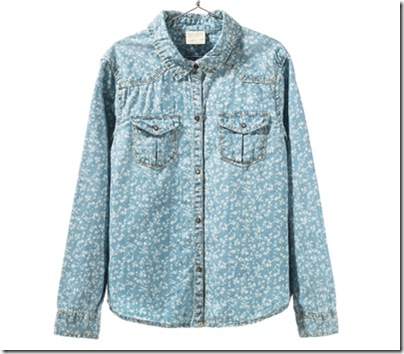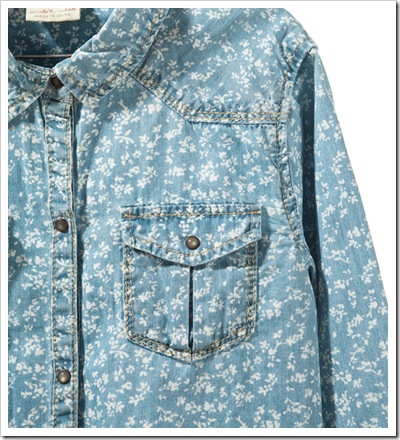 Prints on a ruffle dress (Thailand)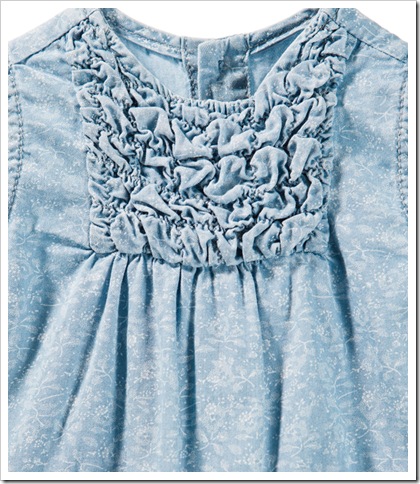 Small prints on denim shirt (USA)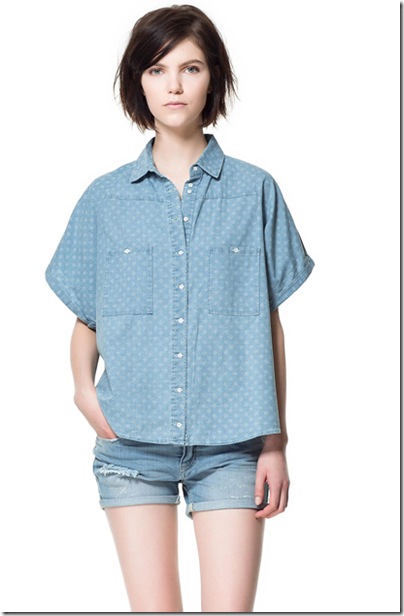 Acid wash look print (Germany)
This jegging selling in Germany has an acid washed look from the print and it looks like it has been acid washed. Cool!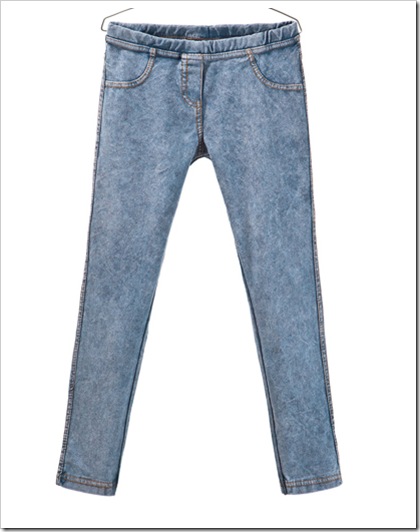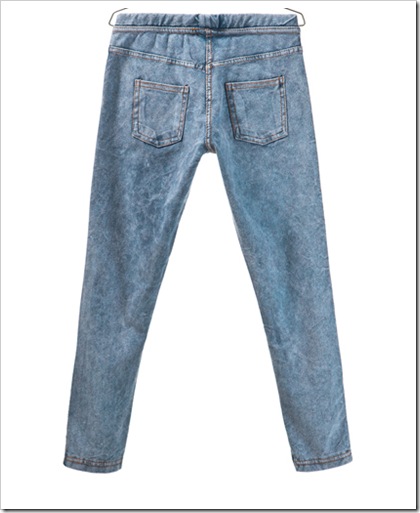 Leopard print waist on jeans(USA)
Its easy to say whether this guy is wearing a leather belt with leopard look. But its actually a printed denim used on the waist to give this look and to keep people guessing.