In a partnership with Saixtex, Artistic Milliners, Dystar, and Bluesign Technologies , G-Star RAW has launched it's most sustainable jeans ever as a part of the SS'18 capsule collection. The RFTPi jeans by the G-Star Elwood  were developed in the most sustainable way by minimizing the effects of all the factors of un-sustainable production including dyeing and washing process.The brand has released the entire process of how they managed to achieve this level of sustainability and gave a strong message to its competitors by explaining the importance of sustainability. It is perhaps the first jeans of its kind which can claim to have reduced the environmental impact of jeans right from Cotton  to post consumer recycling. Frouke Bruinsma, Corporate Responsibility Director of G-Star RAW, says:
 "Our new denim fabric and its revolutionary indigo process will become an open source for the rest of the industry to use. We would like to invite others to join us towards cleaner and more ethical denim production globally."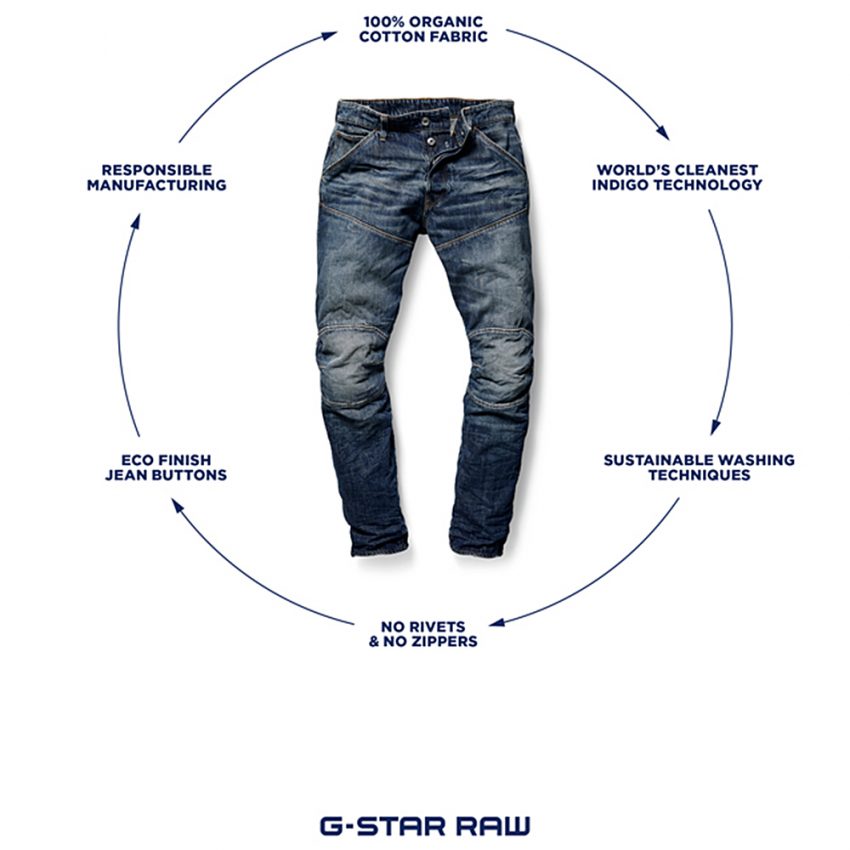 COTTON
MADE WITH 100% ORGANIC COTTON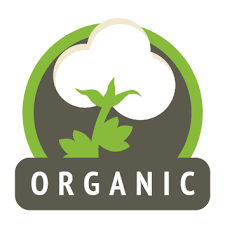 Conventional cotton fibre is very soft, absorbent and breathable. Since it does not crease and pill as much as other natural fibres, it's very consumer friendly, relatively easy to wash, making this the most used fibre in the clothing industry. Organic cotton is very similar to conventional cotton in terms of look and feel, however it is completely free of destructive toxic pesticides and chemical fertilizers. Growing organic cotton helps to improve soil quality, prevents water contamination and conserves biodiversity. That's why G-Star decided to make their most sustainable denim with 100% organic cotton. That way, we no longer use hazardous chemicals. It also requires 91% less water, 62% less energy, contains no GMO and produces 46% less CO2 than regular cotton.
FABRIC
THE CLEANEST INDIGO DYEING PROCESS IN THE WORLD
G-Star RAW collaborated with DyStar and Artistic Milliners to create the cleanest indigo dyeing technology in the world, in which pre-reduced indigo is combined with a liquid based organic agent that replaces the conventional use of Sodium Hydrosulphite – a major problem in indigo dyeing . Here's what makes it so revolutionary: 70% less chemicals, 15% less indigo, 0 salts, 0 sulphate bi-products and 0 risks for the people and the planet. As a result, all that is produced from this indigo dyeing process is clean and water is reusable. 
OPEN SOURCE DENIM FABRIC
For sustainability to succeed G-Star has made every part of their most sustainable denim fabric open source. If you go to the Fashion Positive Materials Library, you can see exactly what they did to create the world's first Cradle to Cradle certified™ Gold G-Star denim fabric. By sharing this information, they've made it possible for every denim manufacturer in the world to follow G-Star in making denim fabric with zero risk for people and the planet.
ACCESORIES/PACKAGING
RESPONSIBLY SOURCED LABELS
Instead of leather G Star used yakron patches made from responsibly sourced paper (FSC certified). The care label is made from recycled polyester. But what about the tags? G-Star  hasn't overlooked anything and have also made the tags FSC certified. On top of all of this, they've also eliminated the individual poly bags from their shipments and all their shipping boxes are made out of responsibly sourced paper (FSC).
BUTTONS WITHOUT TOXIC CHEMICALS
G-Star collaborated with YKK to create eco-finished metal buttons that require no electroplating baths during production, eliminating acid and toxic chemicals. This results in less water consumption and less sludge in waste water compared to normal metal button production.
GARMENT WASHING
ZERO WATER WASTE: 98% RECYCLED 2% EVAPORATES
G-Star worked with long-standing partner Saitex Vietnam – one of the most reputed sustainable manufacturer globally – to manufacture and wash the garments with utmost care for the people and the environment. By employing sustainable technologies and renewable energies, 98% of the water is recycled and re-used and the other 2% is evaporated naturally. Not even one drop of water is dumped in the local environment.
SUSTAINABLE WASHING TECHNIQUES
The Laser and Ozone technologies have been used in the factories where the washing of denim is done.  This process eliminates manual labour and the use of harmful substances. Moreover, no stone or potassium permanganate is used during the ageing process of this particular pair of denim. This clean chemistry results in 75% less water per garment. Unlike a regular denim wash that takes 40-70 liters, this pair of jeans only uses 10 liters of water.
AIR DRYING SAVES 85% ENERGY
To reduce energy consumption, each pair of jeans  is dried naturally in the Saitex factory. How, you might ask? By simply hanging them from the ceiling, before being finished in an electric drying machine. This saves 85% energy compared to a conventional drying cycle.
POST CONSUMER
98% RECYCLABLE DENIM
When recycling denim, the top block is often discarded as it is too complicated to remove the zippers and rivets from the denim. Therefore they replaced zippers with eco finished buttons and removed rivets from the design to make 98 of every garment recyclable.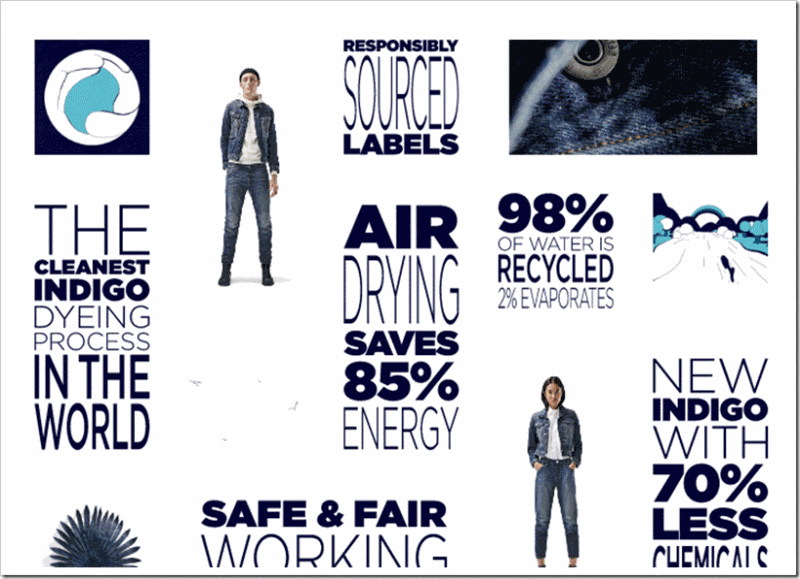 SAFE & FAIR WORKING CONDITIONS
The partners of G Star-  Saitex and Artistic Milliners, share the same values and regard good & fair working conditions of paramount importance for doing business. Saitex is a bluesign® system partner and a member of the Better Work Program in Vietnam, a collaboration between ILO and IFC, which aims to improve labor standards in the industry. Artistic Milliners received a gold level scoring for their social fairness work in their facility and for good environmental management practice.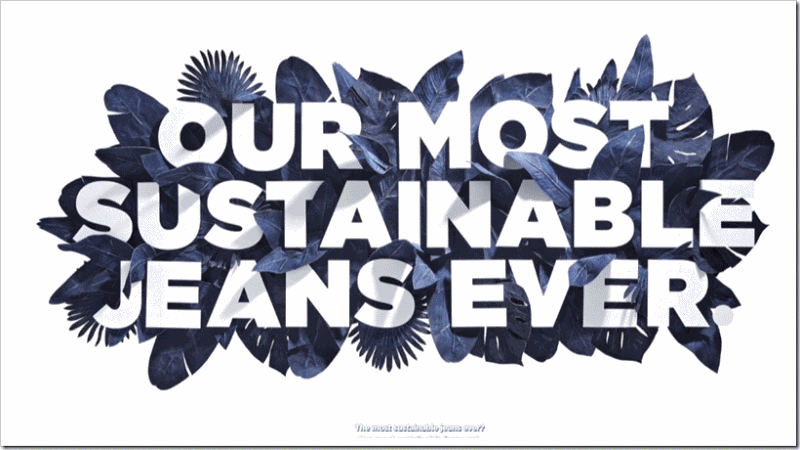 THE RESULT
100% organic cotton denim , 3×1 RHT with rich surface character in medium weight 10.5oz with the jeans having the typical G-Star hallmark 3D finishing .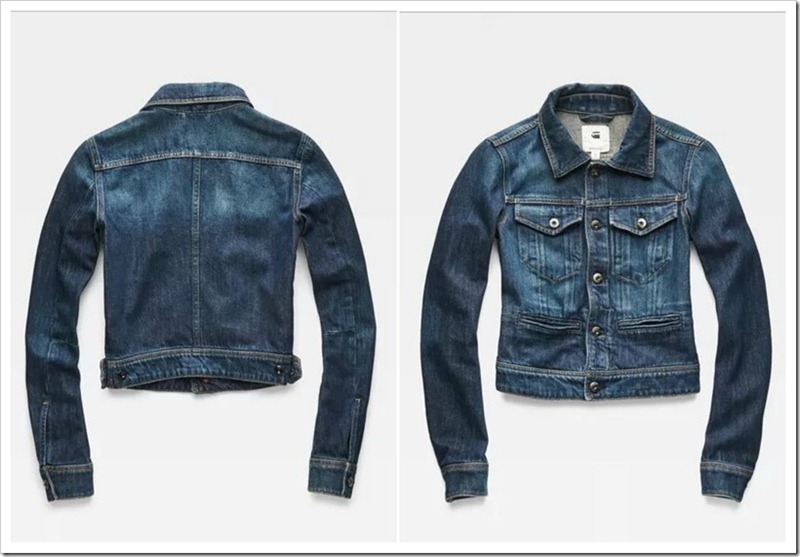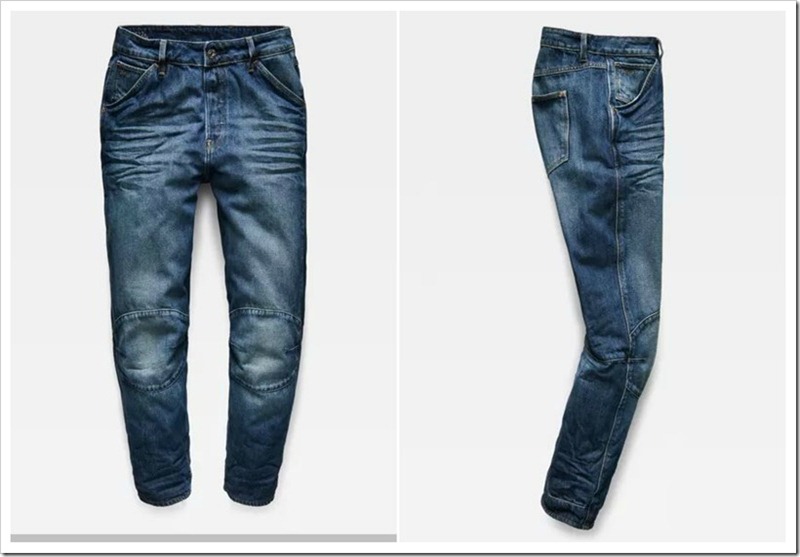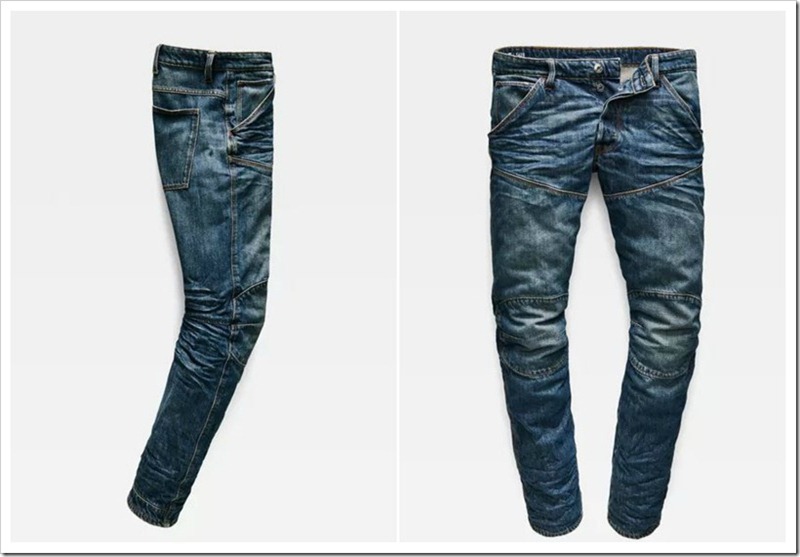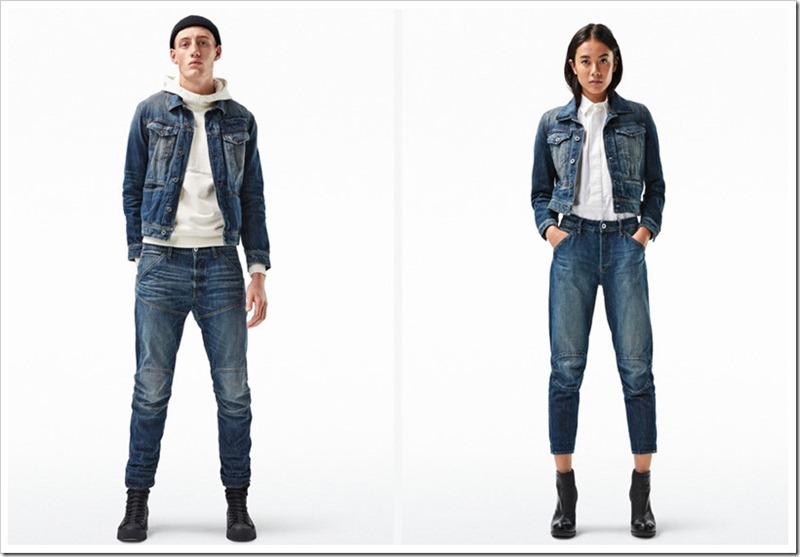 Besides making all the important sustainable inputs into the jeans which contribute in making the jeans so like never before,  the most important contribution of G-Star has been to make the process of making the denim fabric OPEN SOURCE. This will  encourage further developments of sustainable fabrics by other mills and may contribute significantly in making the denim mills more proactive in the subject of creating sustainable fabrics. Though the impact may not be seen immediately, but if the open source process is used by mills properly, we might see a much greater impact in near future.
G Star has also mentioned that Sustainability starts at the drawing table – with the materials  they choose to reduce impact on environment.  It continues through manufacturing and transportation to the store, but it does not stop there. The environmental impact of a product continues throughout its entire lifecycle. Therefore, the contribution of end user is also important. They advised to wash the jeans carefully, repair them when possible and recycle them when we're finished wearing them. Washing clothes at a low temperature. The G-Star RAW Elwood RFTPi jean, along with its counterpart, the D-Staq RFTPi denim jacket, is available in stores and online from February 15, in both men and women's sizes.