On 26 September 2014, the latest "Recycled Collection by Esprit" was launched in select Esprit retail stores around the globe*, as well as select European Esprit online shops the following week. The 13 piece collection marks the ongoing cooperation between Esprit and Hong Kong based NGO Redress whose mission is to promote environmental sustainability in the fashion industry. For a very special personalized note this season, Esprit October Campaign Muse and Redress CEO and founder Christina Dean will wear pieces from the new limited edition "Recycled Collection" in both print advertising and social media posts.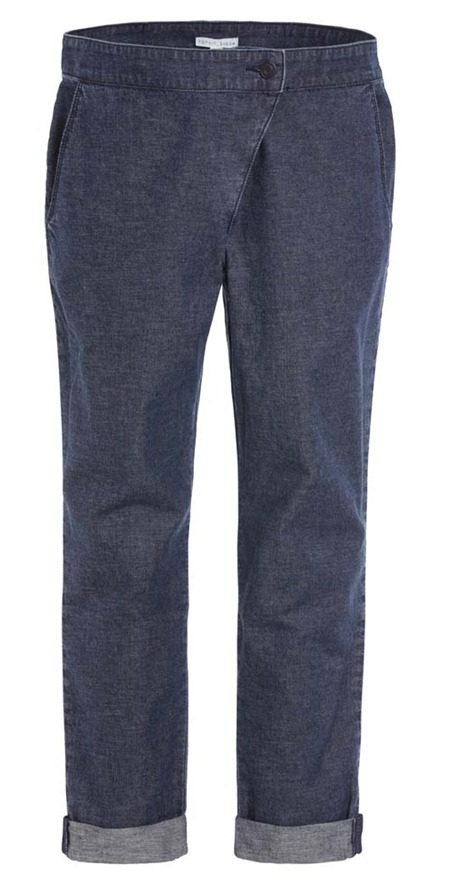 Developed to be kind to the environment, the "Recycled Collection by Esprit 2014" was created by recycling Esprit's own manufacturing fabric off cuts. Normally discarded, their use by Esprit serves to reduce textile waste, save water and carbon emission, as well as to promote a more sustainable lifestyle.
The collection was designed by Berlin designer Karen Jessen, 2013 winner of the Redress EcoChic Design Award. The eight denim and five knit styles combine ease of wear with a modern design sensibility, interesting but subtle detailing and feminine lines promising to make them wardrobe favorites. The denim pieces include a jumpsuit, dress, jacket and coat, fitted shirt, skinny pants and chino trousers, all made of 43% recycled cotton.
Jersey tops have a cool ease, featuring non-basic touches like boat necks, kimono or batwing sleeves. They are made of 35% recycled cotton from Esprit's own T-shirt manufacturing off cuts and blended with 65% recycled polyester.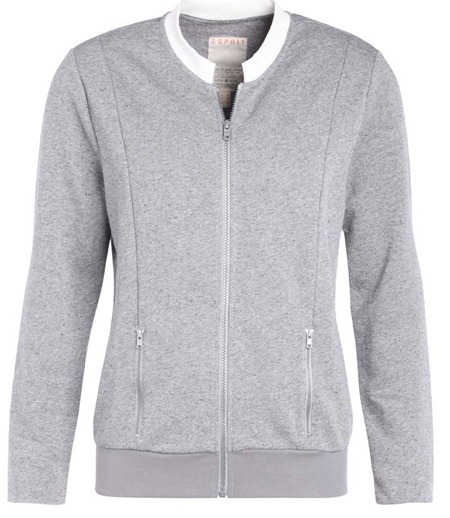 Striving for sustainability, none of the t-shirt fabrics have been re-dyed, so rather than being offered in solid colors, they are blends that reflect the original "off cuts."
All garments will have the special "Recycled Collection" hangtag with a QR code that can be scanned and then link to the "R Cert" website. Another Redress initiative, "R Cert" allows consumers to track the manufacturing of their garment, and customers can also view details about Esprit's supply chain and verify which factory produced the garment.
The "Recycled Collection by Esprit 2014" combines great looking fashion for every day, important sustainability practices and a story that inspires on multiple levels.
Retail prices range Denim: €59.99 – €149 – Retail prices range Jersey: €29.99 – €59.99