Zara China  combines denim with comics and brings out a fresh collection for the teens and the tweens.  The new collection of the brand is defined by funny cartoon embroidered pieces: denim jacket and cropped jeans with ripped details  . Playful embroideries of comic characters , Ripping the jeans in literal sense ,  funny shapes including those of jacket sleeves, the women's denim collection of Zara brings fresh and unique accent . The pieces display heavy work but will not hurt the pocket with pricing ranging about $70-100.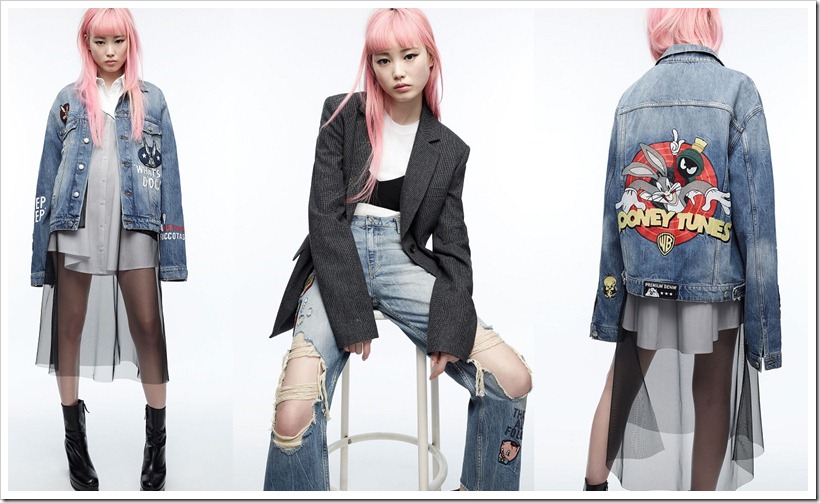 Comic inspired cartoon embroidered jacket.
Price : ¥ 599.00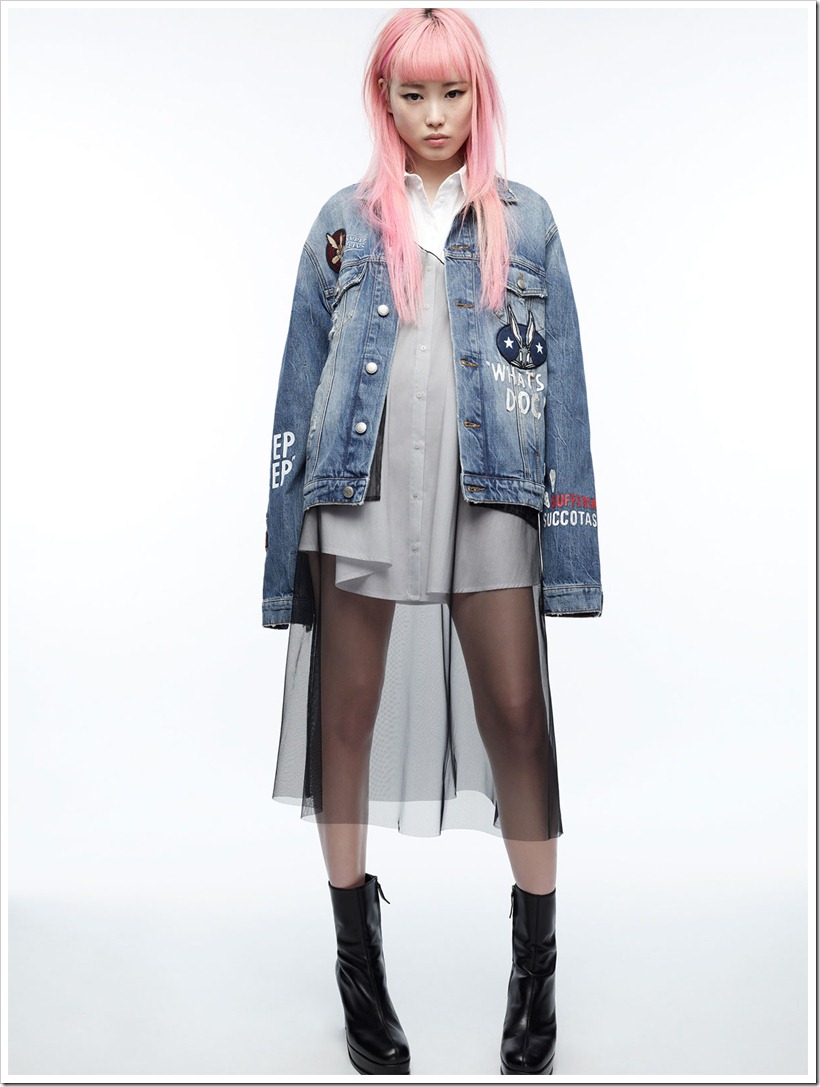 Casual denim jacket with fun LOONEY TUNES embroidered detail.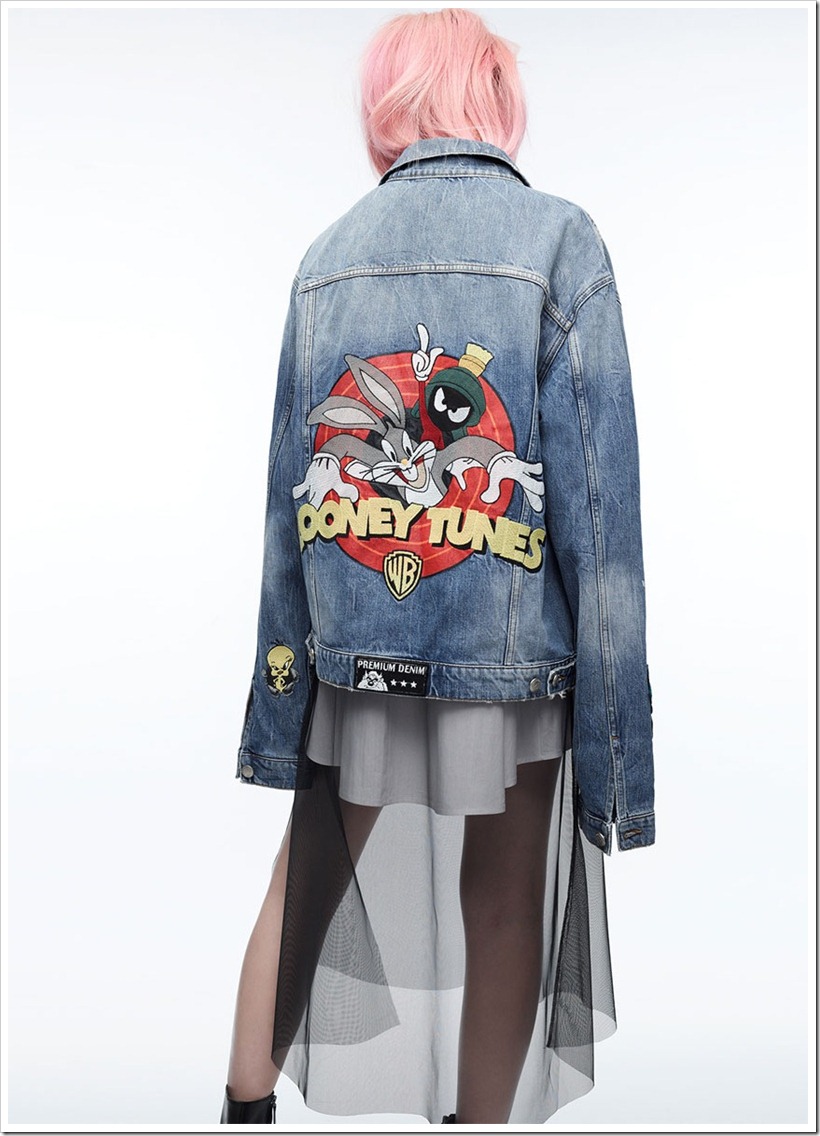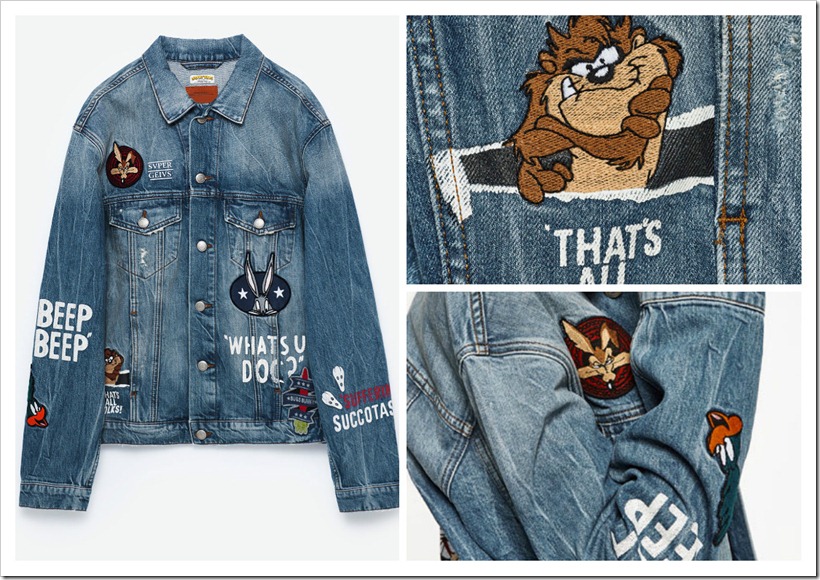 Slim fit denim jeans with playful LOONEY TUNES detail.
Price : ¥ 399.00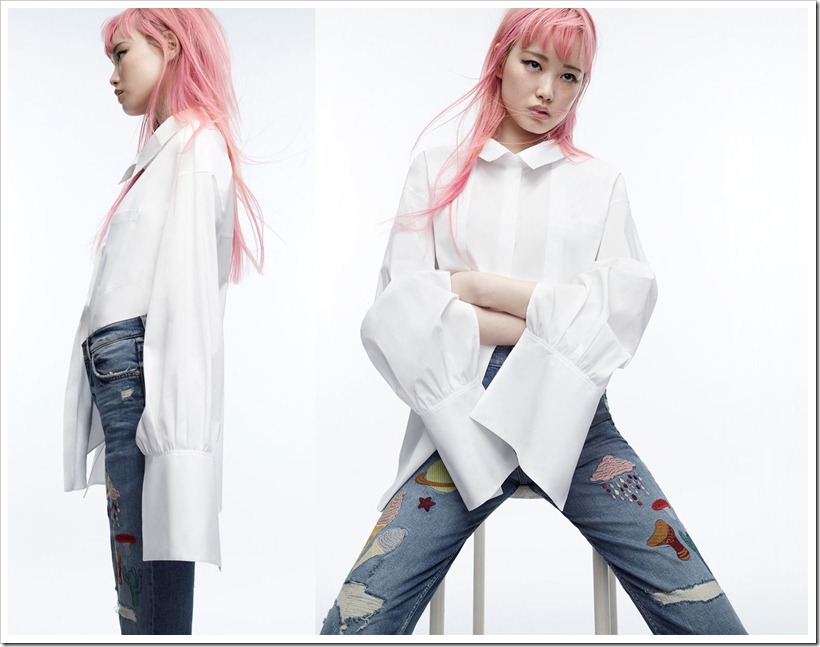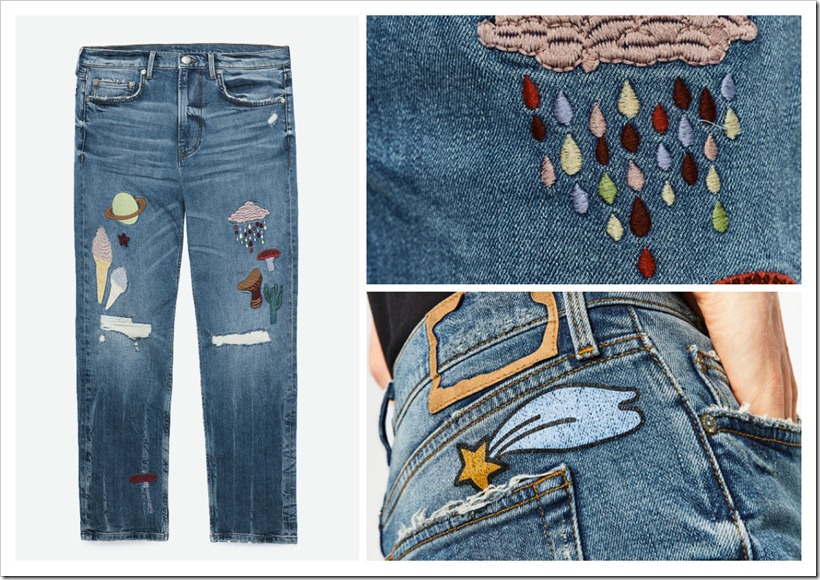 Modern tailored blazer in textured cotton fabrics, Short-sleeved t-shirt with Cropped mom jeans with ripped & washed effect.
Price : ¥ 399.00