Soorty, have come out with a sub collection of denim  fabrics (Visual Treats)   which have some strong aesthetic aspects . The fabrics incorporate  multiple surface, textural and structural designs and treatments.  The 'Visual Treat' collection will be launched at Denim by PV (Barcelona)  as per the Soorty team.
The PD team of Soorty further says :
"Our endeavour has always been to bring to market innovations  keeping the view the demands of the  high fashion minded end consumers  . We feel  that these creations whet the appetite of the designer brands and retailers that we cater to and give us the  thrust to innovate further. Visual treat ,we feel, is one collection which is a step away from the hum drum of regular indigo denims"
Floral Macro Glitter
This fabric has been printed and then coated with special metallic macro glitter.

Gold miner
"Inspired by the gold miners working their way through deep in the mines where some of the gold dust rubs on to their workwear clothes . The Soorty Special Gold © coated fabrics will try to replicate the  gold miner looks."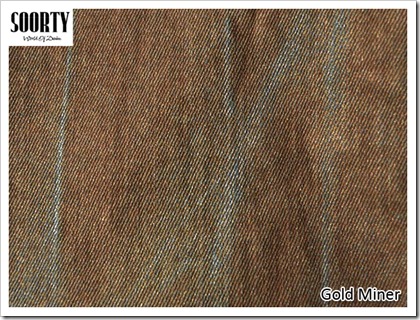 Houndstooth twist
A new twist to the classical houndstooth design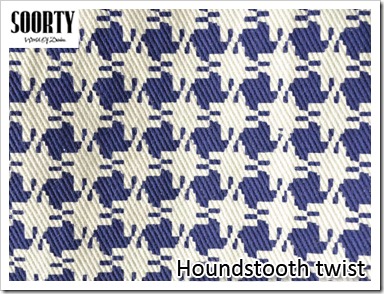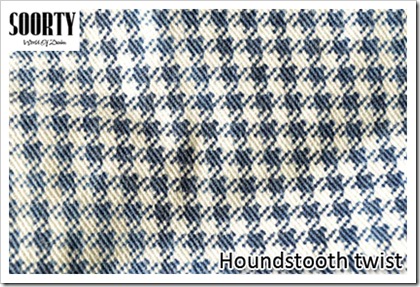 Indigo river dobby
A fabric inspired by yachts on rivers. This abstract print was obtained by complex weave dobby design

Indigo sunset desert
Another, dobby fabric with white dots in sands

Indigo print
Revolutionary printing technique in which printed motifs wash down exactly at same way as indigo dyed fabric.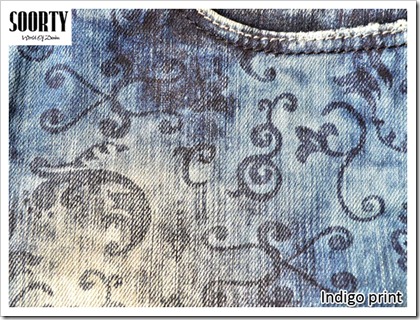 Jacquard Stretch denim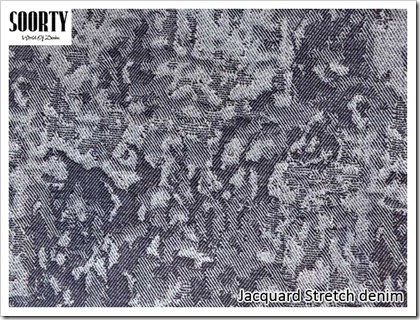 Jacquard camouflage stretch indigo denim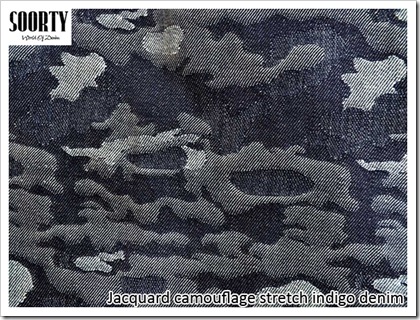 Lurex Night glitter
A pure party wear. A specially designed fabric which both has a decent glitter on it, with the help of lurex metallic yarn

For more information on VISUAL TREATS , contact Soorty

team here .