Levi's , the pioneer of blue jeans , is now pairing up with some of the most creative designers for a chic take on quintessential American staples.Vetements, Gosha Rubchinskiy and Off-White are some of them who are re-inventing the cultural and classical designs on a global level for Levi's.
Vetements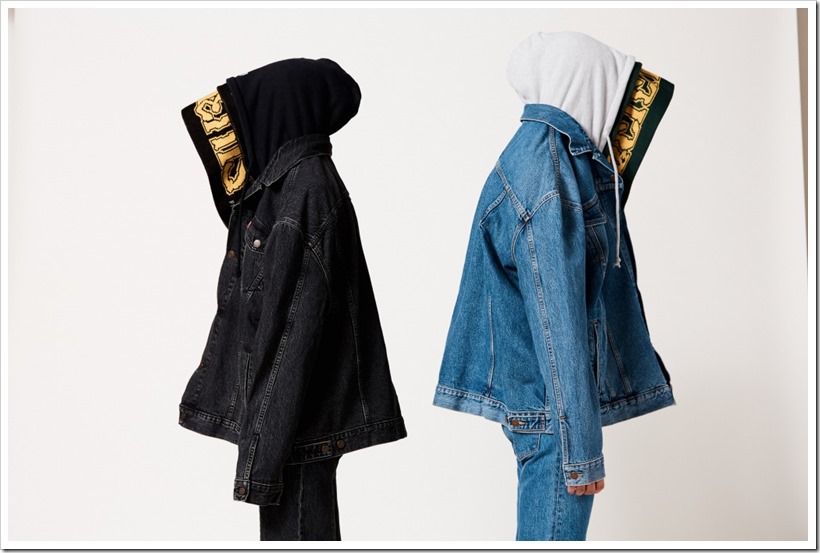 Demna Gvasalia , the designer who lead The avant-garde French fashion label ,showcased   spring 2017 collection to the catwalks of Paris for Haute Couture fashion week which was the classic example of collaboration of seventeen other unconventional  heritage brands and Levi's itself.The idea was to take the most attractive product from their bucket and put in to a Vetements frame,both either in size or in shape. Demna Gvasalia is a Georgian fashion designer. He studied at Royal Academy of Fine Arts. He led design teams at Maison Martin Margiela and Louis Vuitton.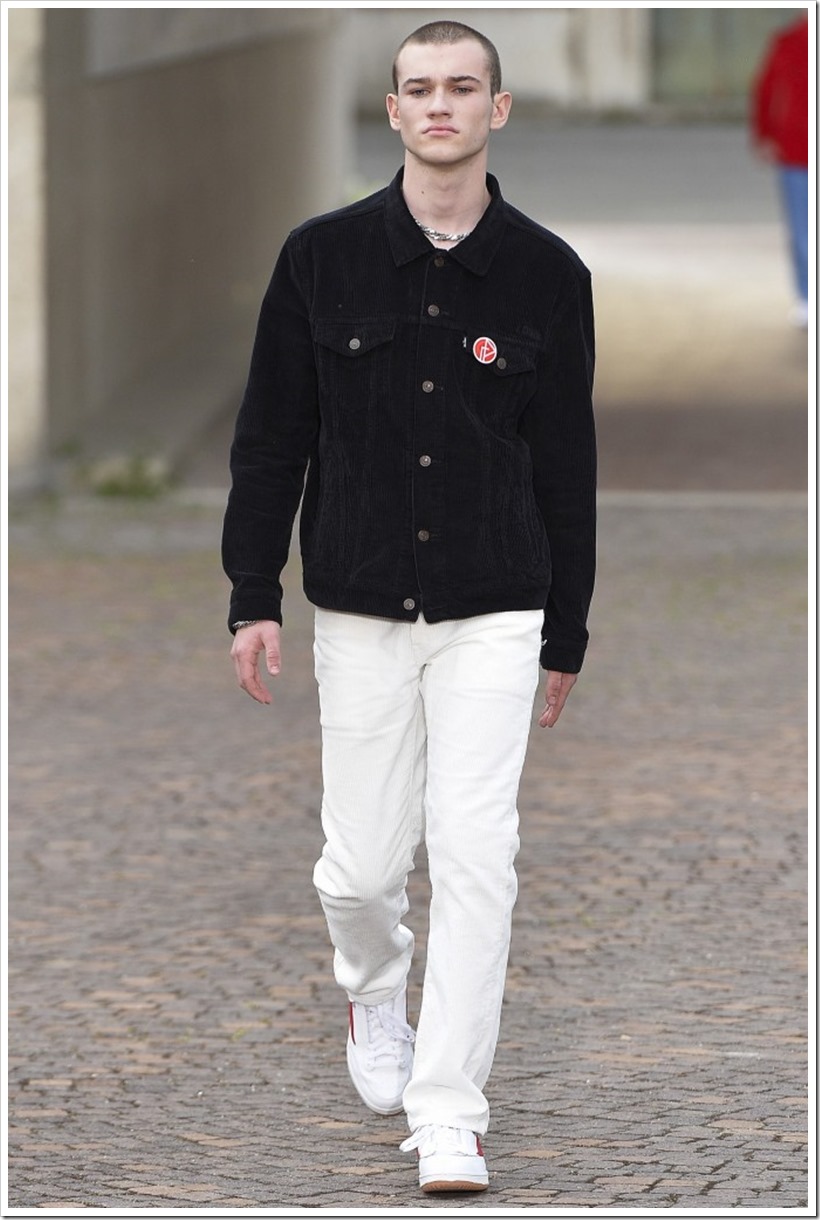 Gosha Rubchinskiy, one of the most prominent fashion personalities in today's time , his approach to style is subverting basics into unique statements imprinted with his signature aesthetics.Gosha collaborated with Levi's for his spring/summer 2017 collection where he utilized pairs of corduroy jeans and trucker jackets to underscore his broader story,which some are calling his most accessible collection till now.There were two classical pieces created by Gosha while working Levi's – Type III Trucker Jacket and the 505 Jeans having exclusive black Gosha x Levi's labels and tonal Cyrillic embroidery , both of which will be celebrating their 50th anniversary when the Gosha collection launches in 2017
Off-White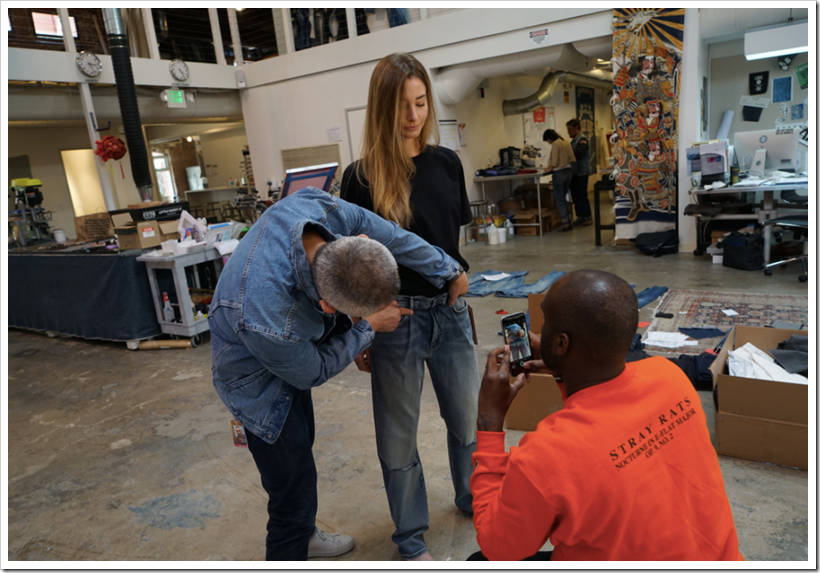 The design team at Levi's Made & Crafted™ has collaborated with Abloh for Off-White's Fall/Winter 2016 collection, which debuted on the Paris catwalks earlier this year, and again for his 2017 Resort collection this June. It went so well that Virgil came back to our Eureka Innovation Lab and our Made & Crafted team, to design a special 100-piece limited edition "Made-in-Eureka Levi's Made & Crafted x Off-White" collection. It's set to ship later this summer.
The Fall/Winter 2016 collection features 12 unique silhouettes, half of which are unisex. The baseline of the aesthetic is heartland Levi's® with an emphasis on the vintage 501® look. Virgil then added his architectural-DJ take on Levi's® classic jeans and trucker jackets by remixing them, splicing them up and adding clean, modern and contrasting colors.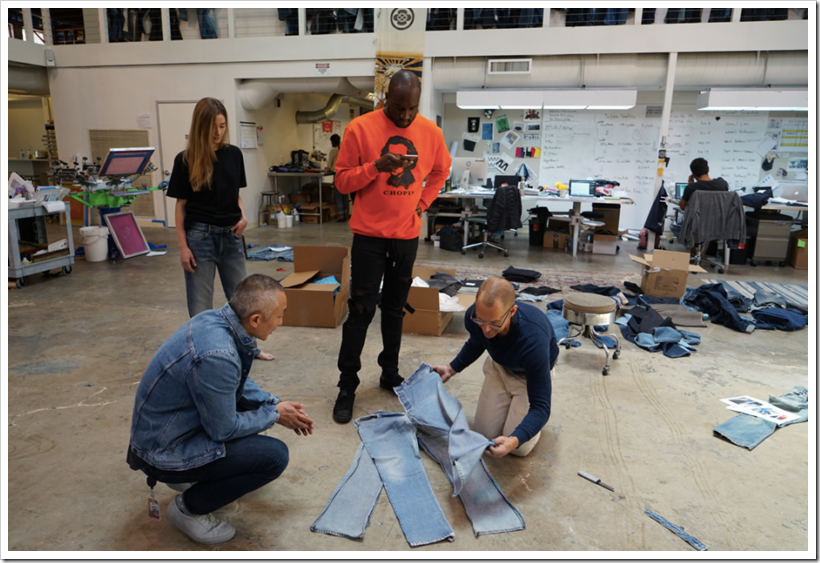 "The decision to work together with Virgil on Levi's Made & Crafted came pretty naturally,"  said Jonathan Cheung , Head of Levi's . "He gets it. He knows the significance of Levi's. It's culture. And it's in that intersection with culture, particularly youth culture, where Virgil and Levi's excel. We see this as Levi's® Made & Crafted standing on the shoulders of Levi's® heritage and looking into the future."