Mustang AW'14/15 collection's look is authentic and true – traits that have characterized the brand for decades. Their core competence is and continues to be their greatest source of  inspiration: True denim.
Key Pieces

"True denim for true people" – the clear focus of the Men FW2014/15 Collection is  MUSTANG's core competence: Jeans. The coated denims in deep dark blue and  ultimate used look are extremely washed and perfected with rough details like repaired finishes.
The key men's pants silhouette remains slender. The skinny and tapered fits are combined with robust denim shirts to create the perfect jeans look.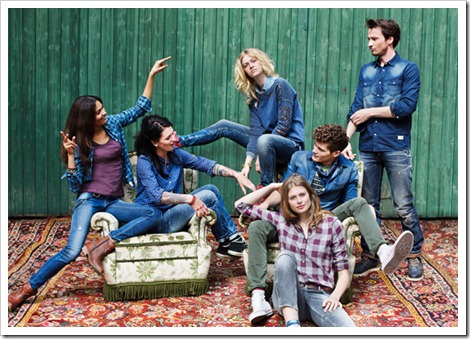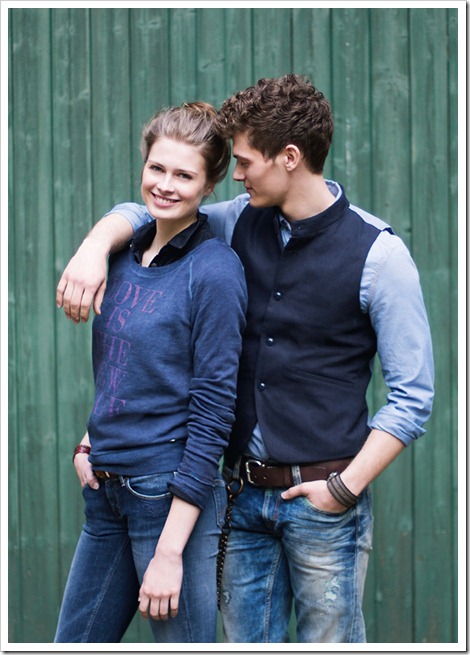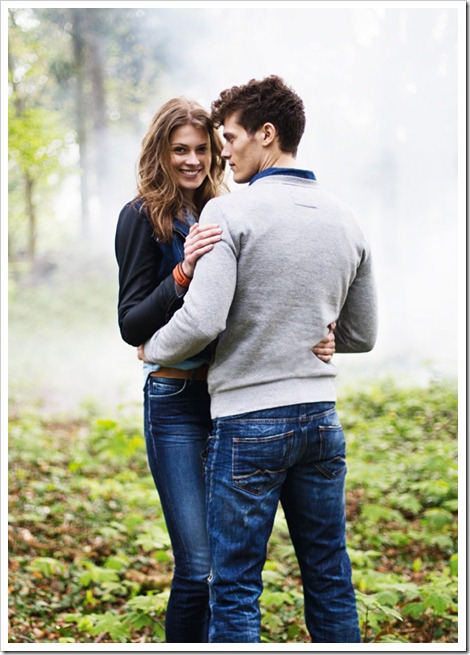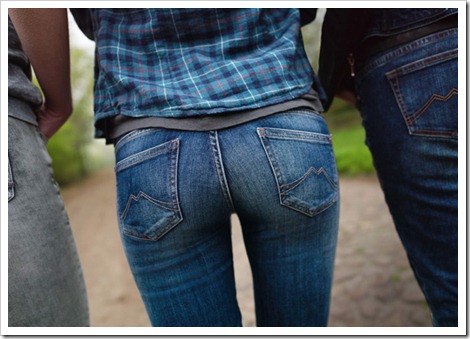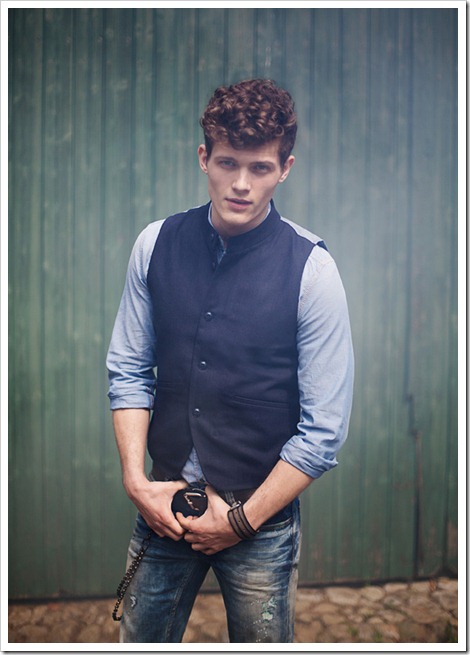 Colors and Prints
The color palette of this collection includes classical tones like dark blue, navy, anthracite, and flecked gray, as well as wintery shades of burgundy, off-white, and jade green.  Handwritten graphics, spray effects, and cold-dyed finishes also create special details  and exceptional reflections throughout the entire range.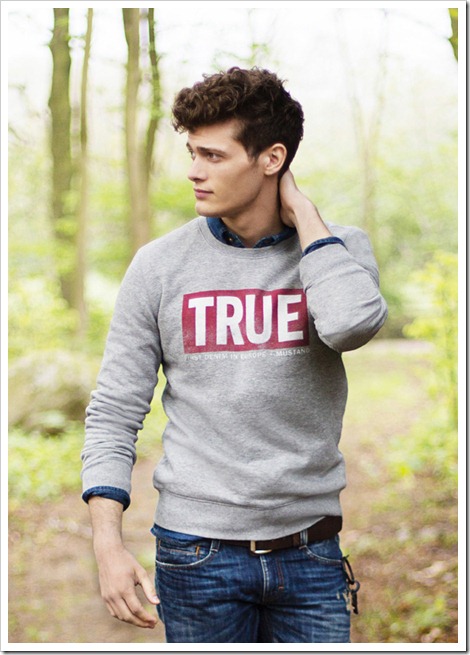 Denim Trends
Despite their slender fit, the blue key pieces have incredible wearing comfort as a result of super soft finishes and comfortable stretch qualities – without giving up any of their authentic look.
The denims exude confidence, with their dark coatings and extreme washes. Structured  destroyed effects perfect the characteristic traits of this collection. Trendsetters here are the authentic red selvage styles with button fly, which fulfill the  uncompromising demands of every jeans fan with their rough-woven, heavy denim qualities.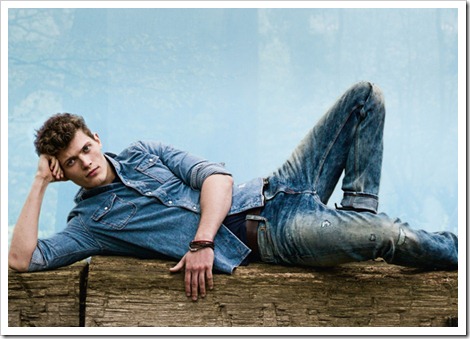 Women's Denim
Skinny and super skinny denims perfectly showcase the female silhouette in FW2014/15. Feminine, slim line boyfriend fits and slim-cut cropped denims also set new fashion accents. These figure-hugging styles are relaxed with thick knits in indigo that have that handmade look. Zippers and other decorative details that adorn the authentic washed fabrics complete
the characteristic key look of the season.
Expect the unexpected: For example the pleasantly soft wearing comfort of the structured, rustic, vintage style denims. In addition, the qualities are processed with innovative destroyed treatments and acid washes and sprayed with subdued vintage colors. Special details like sequin and leather trims or structured topstitched seams are additional trends this season.
Knitted denims establish a new segment of this collection, with their  comfortable and incredibly casual fabric.