The  Paris fashion week held recently  had some of the top notch fashion labels lining up their  cool collections including some interesting denim pieces on the ramp – most of them inspired by the 70s fashion. We take a look at some of them.
Kenzo
Kenzo brought out loose baggy fitting jeans , tailored denims with some prominent stitch looks and most of the time they played with double denims. If you are looking for abstract , non-traditional and loose fits, Kenzo might be the denim brand for you.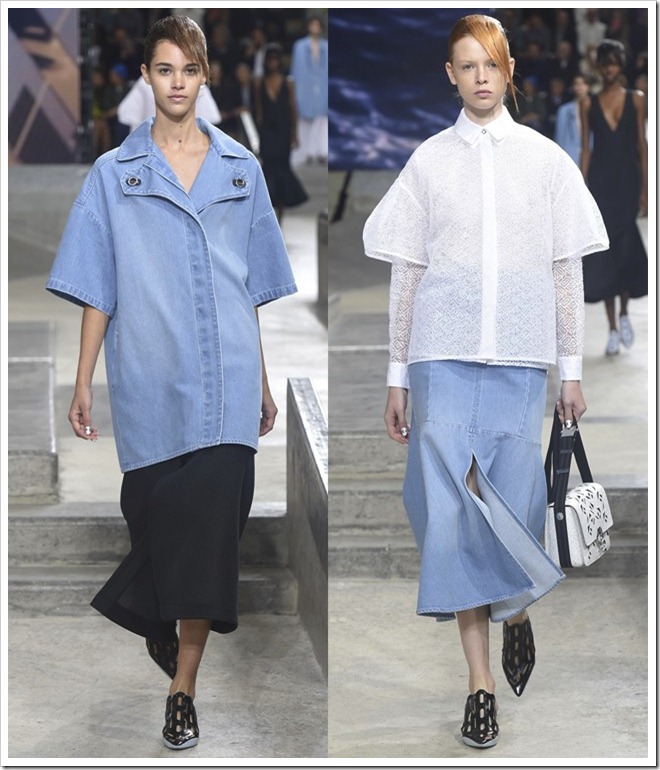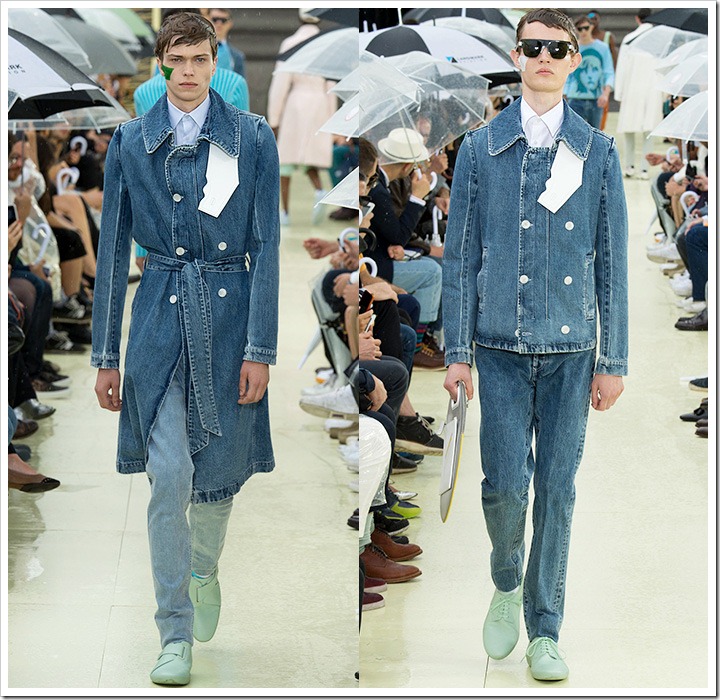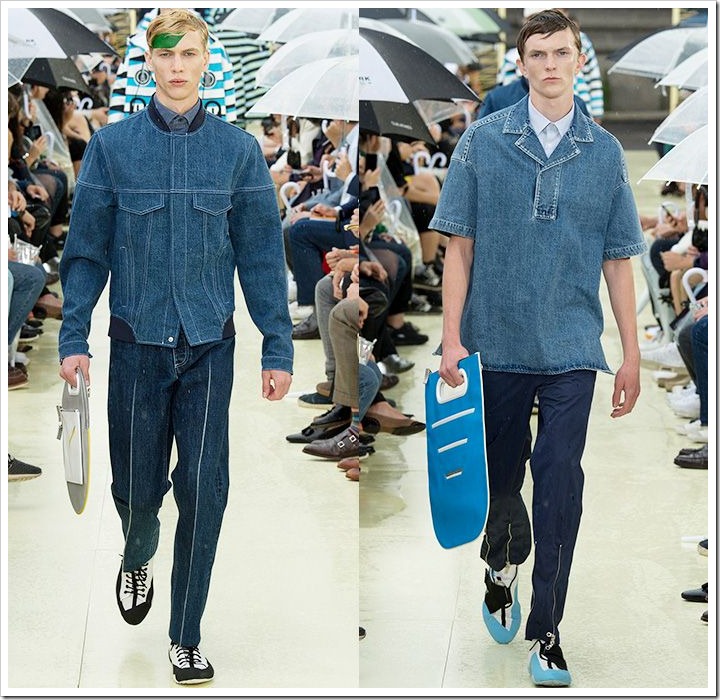 Image source : nowfashion.com, jeansblog.com
Leonard
For her Spring-Summer 2015 collection,Yiqing Yin, design director of Leonard  used prints, embroideries, patchworks  and fancy stitching to bring out her creativity on denims.
Denim patchwork dungarees, Murphy print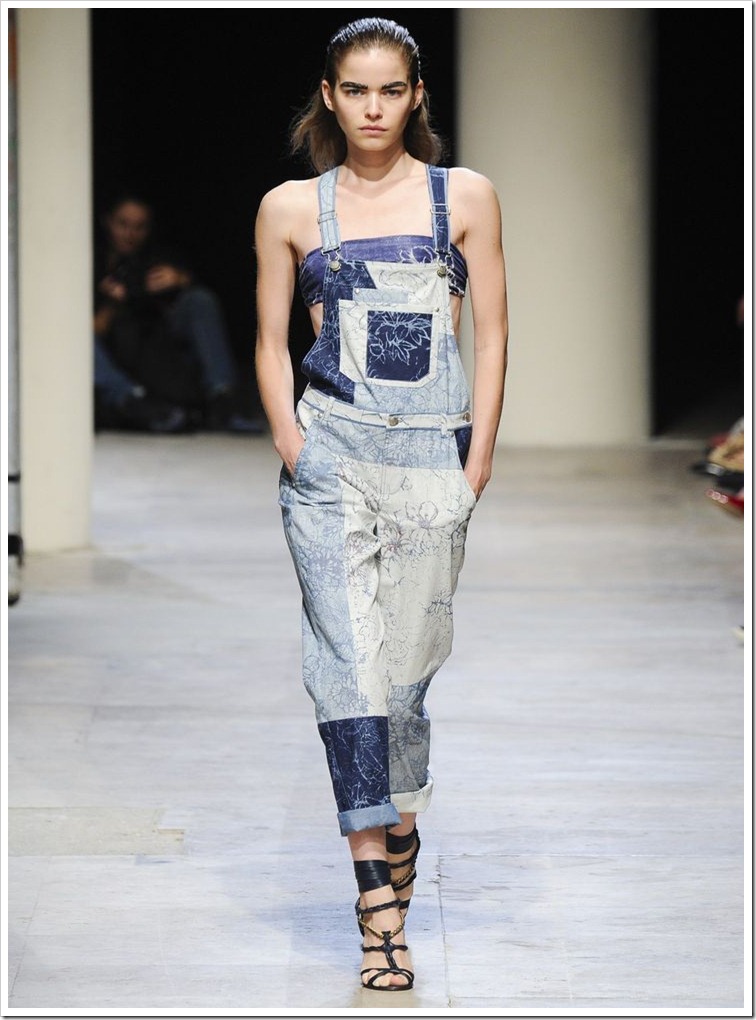 Denim shirt, Murphy print.,Two-colour denim pants, Murphy print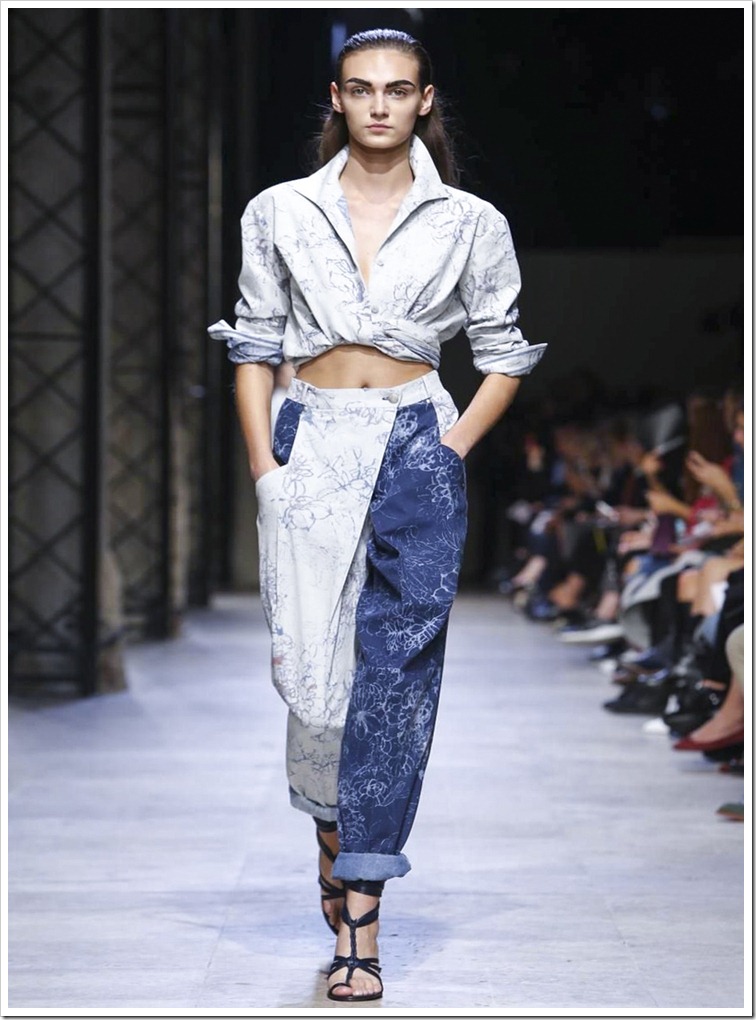 Denim pants, Mandarin print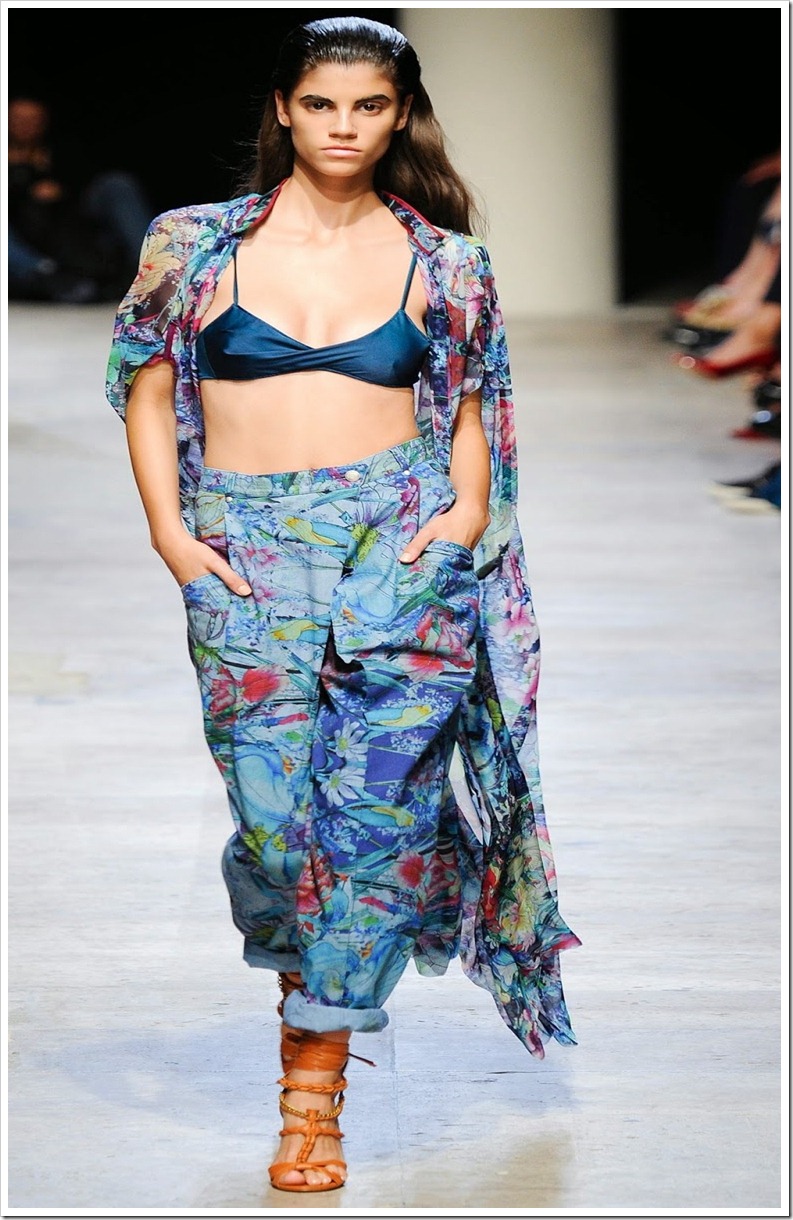 Stella McCartney
Stella McCartney usually has denims in her collection. For SS'15 , she uses subtle washes but with bright denim colors to create the denim dresses and overalls. The stitching and bit of patches break the monotony of the uniform blue color.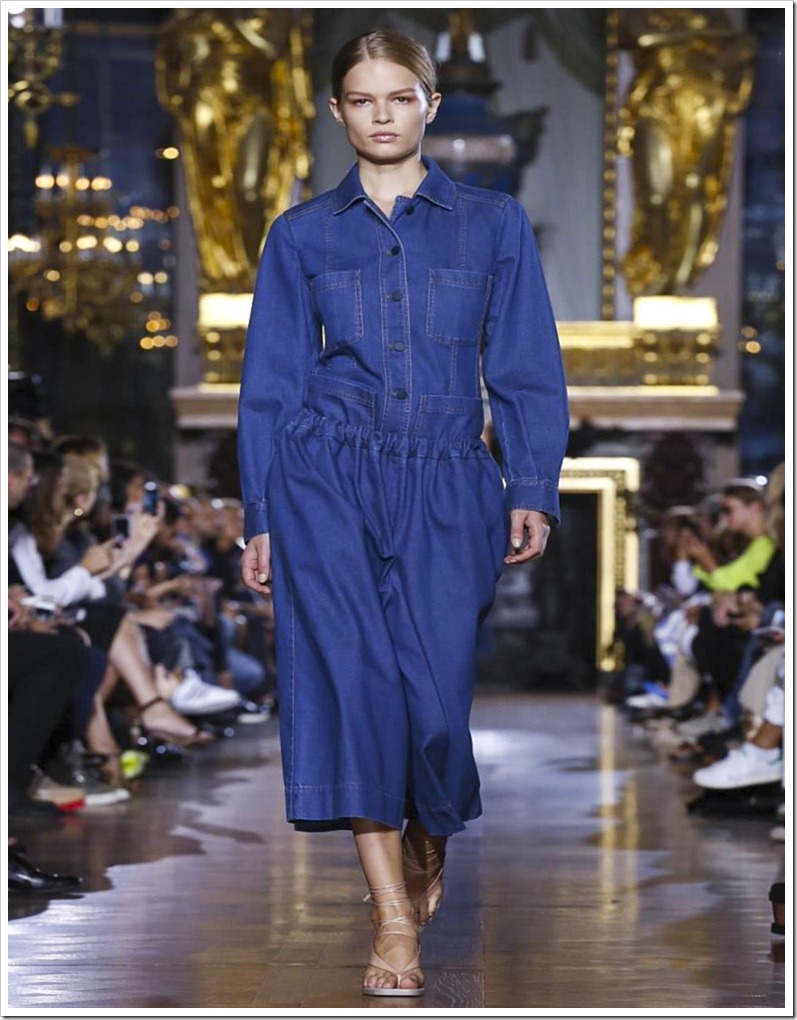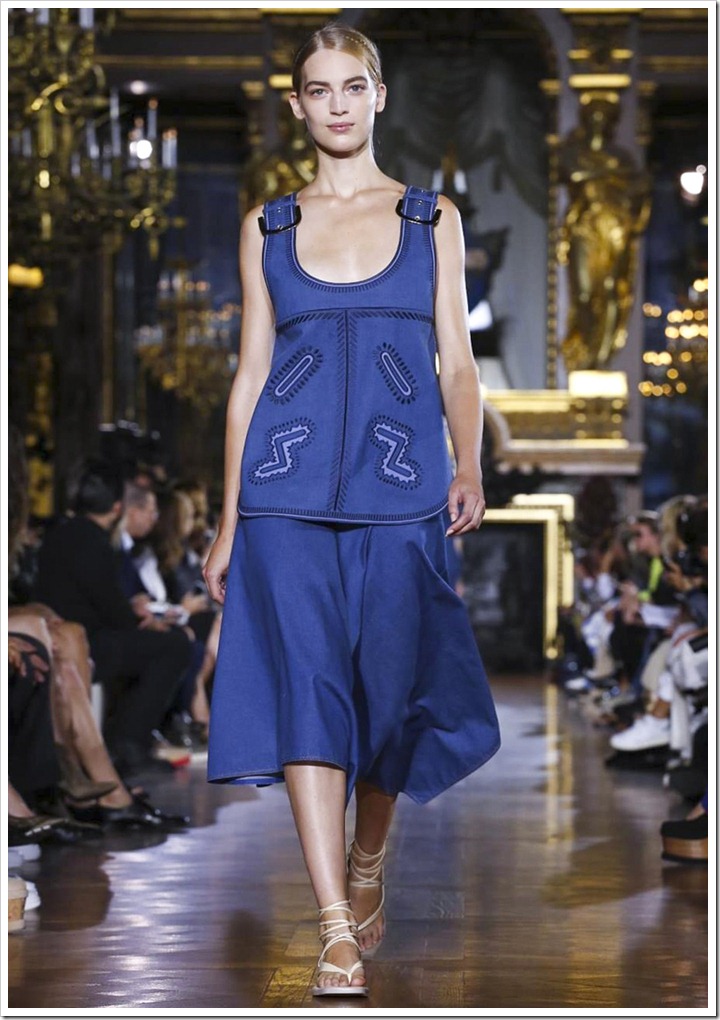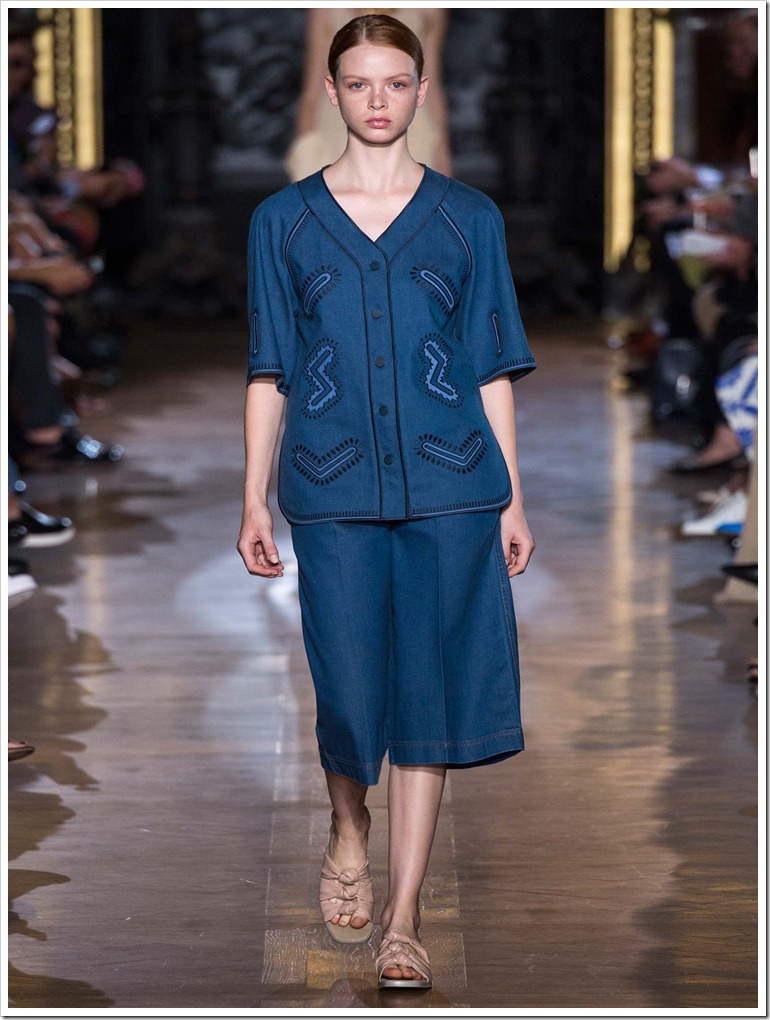 Image source:Nowfashion.com
Infe
It seems to be a not so well known brand but they brought out some very nice pieces of denim with ombre washes and some cool tapered fits.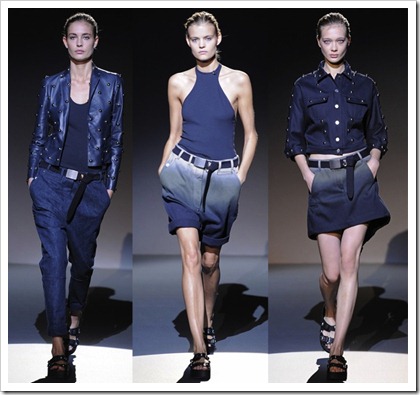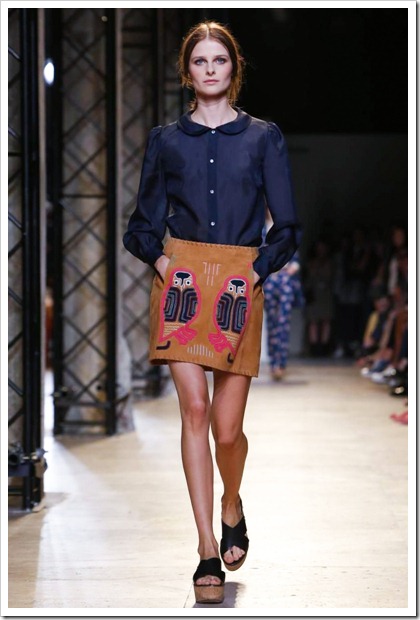 Paul & Joe
Paul & Joe only featured only a few  denim pieces including maxi skirt and a denim short inspired by the 70s  looks.
Jean Paul Gaultier
And to get ones eyes wide open are the offbeat pieces from Jean Paul Gautier and one can always expect the same from him. The denims had all detailings possible – embroideries, laces, patches, sequins and much more.  Most of these pieces look suitable for music icons.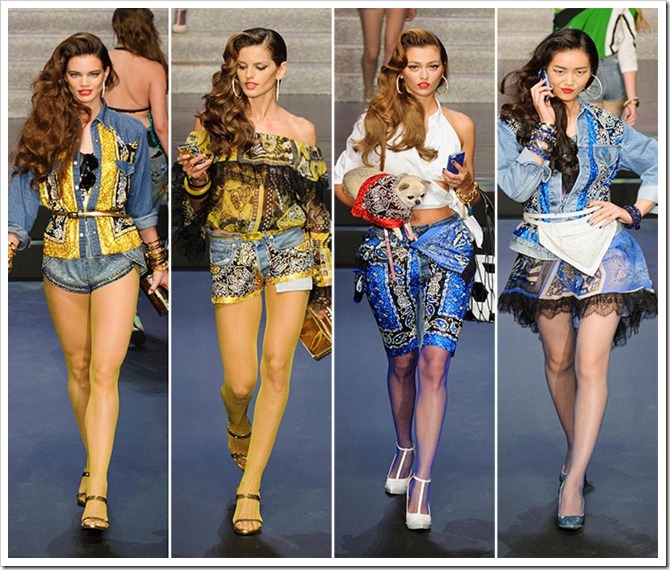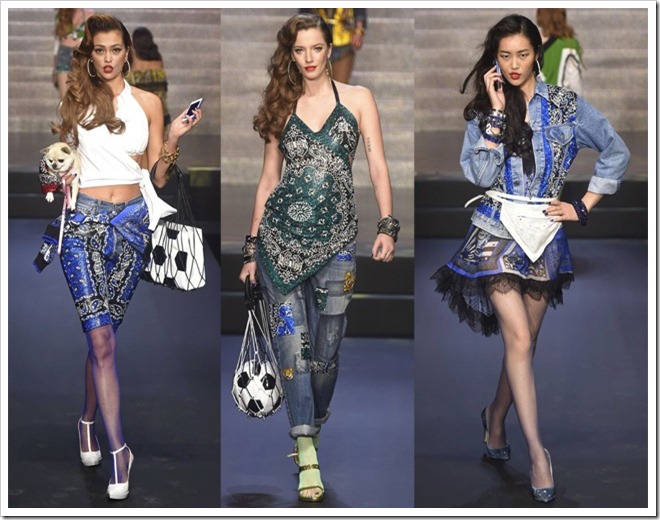 Images source: Style.com
Chloe
Chloe is a label reputed to be designed for the chic French girl and their denim pieces seemed to live up to the reputation. The pieces were crisp, using denims having great visual aspect , tailored , with nice stitch details . The denims get some real nice dressy looks in this label.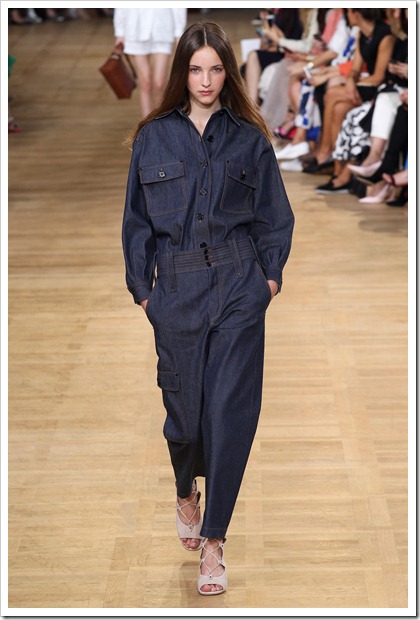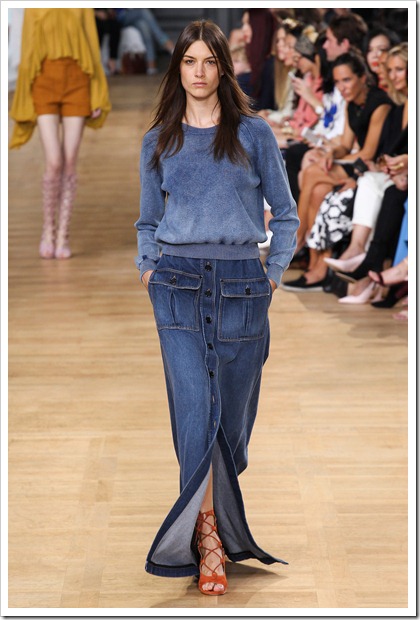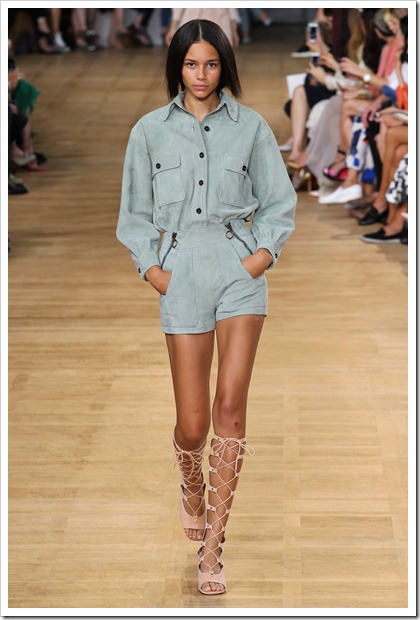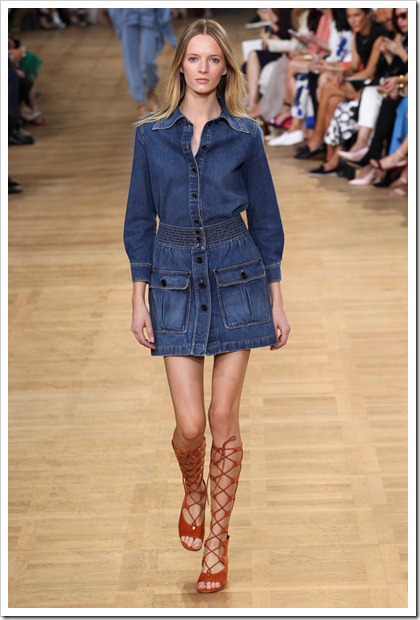 Sonia Rykiel
Another instance of oversizing, loose and baggy fits – this time from Sonia Rykiel– the french designer who started her label while designing her own maternity dress and slowly got famed as 'Queen of knits'.
Embroidery seems to be one of the  most in thing with most designers using it on denims.