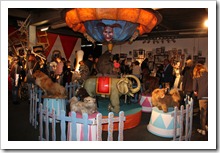 During our recent coverage of Denim by PV- Denim CIRCUS – show held at Paris , we met a number of important companies displaying their new Autumn Winter –14/15 Collections . A number of prime trends emerged from the show :
Dobby Structures
Printed denims
Advanced coatings
Neppy Denims
Different casts
Laser prints
Jacquards
Saturated Colors
In this first part of the report, we will cover few companies from the companies and their products from the show.
Arvind Mill – India
Arvind is one of the largest denim companies in the world. . First of all, here is a video on a chat with Mr Aamir Akhtar- CEO Arvind – which gives us some idea about what Arvind is doing and what type of products they brought out.
With a focus on design, sustainability and innovation , Arvind  brought out some  technological concepts like:
Neo Denim – A new way of dyeing denim which is much more sustainable as per Arvind and hardly uses any water in the process of dyeing and maintains a deep dyeing look. This includes indigo and color dyeing on corduroy fabrics .
Mink Finish – A finish which gives very soft handle to stretch denims.
Gloss finish – bringing out high sheen and gloss on the fabrics.
Spice denim –  100% cotton Ecru fabric which can be dyed to bring out the warp dyed look in garment dyeing.
Here are some pictures from the company products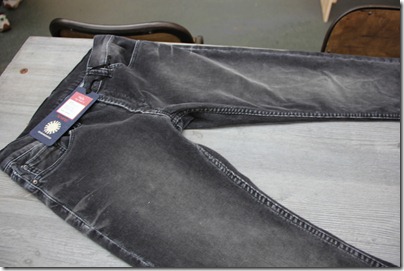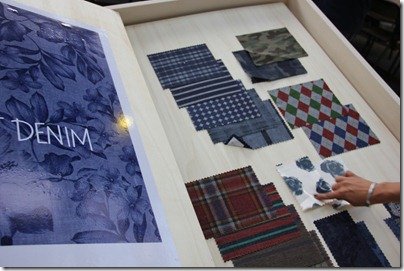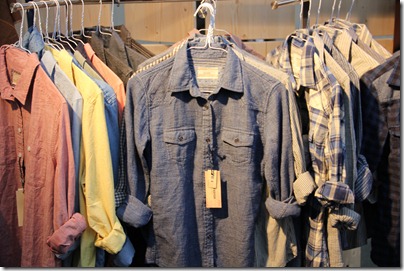 Isko – Turkey
Isko introduced new concepts like :
New Book – Leather textures..
PJ Soft – Modal fibers used to create very soft touch. Also with a high elasticity
Recall fabrics – with very high  recovery and softness.
Blue Vision – WIth Spectra finish which gives shiny and leathery effects.
X-Mens– With more than a comfort elasticity but still gives look of a rigid raw fabric.
Phantom coat- Textural printing and layered color coatings to create multi dimensional artistic look .
Ferra Colors: Alternative to traditional indigo providing a palette to the color range.
Smashed : A process that gives fabrics a shiny look and lighter feel .
OverDarks:Also fabric like saturated and shiny blacks were seen in the collection.
Bossa – Turkey
A video below shows a chat with Sedef Unku – Marketing Manager – from Bossa in which she explains the new concepts introduced by Bossa.
Pure Blue: Pure indigo colors enriched with shiny coatings and raw and unwashed looks.
Up in  the Woods : Name comes from color used in this palette. Inspired by sand, ocean, woods etc and the colors are used in warp and weft of the fabrics.
More than skin : Super stretches with modal cotton blends .
Ultranero : Super dark blacks which stays black  . Period !
Weft Games : A lot of playing with the wefts to bring out tech products.
The company also brought out niche selvedge products with focus on special finishes, coatings, shiny treatments  and colored wefts to give a value addition to these fabrics.
Tavex – Spain
A chat with Richard Tobin from Tavex gives an idea of the new collection in the video below.
Tavex came out with
Saturated black colors .
Super shiny looks
Multi color looks with various production techniques including
colored fills, deep colors with casts – fabrics which bring out different character after wash downs.
Super softs and supple fabrics
Coatings – the company plays with a lot of coats in the front and the back – on different fabrics . The coatings are also breathable .
Soorty – Pakistan
Participating for the first time in the PV and recently certified to produce the X-Fit fabrics, the company came out with the following concepts .
Sustainable collection: Collection based on recycled fabrics and other waste reducing processes.
Candy Floss : Different hues in fabrics with overdyeing and other processes.
Cowboy : They are rugged and dipped in the shades of western culture. Deep dark, heavy weight fabrics made for western.
Elite: Elite is a fabric which stands out in terms of shine, look and texture. Targeted for the high end segment ..
Nature's Beauty : Character of fabric changed by giving a different casts.
X-fits : Dual stretches.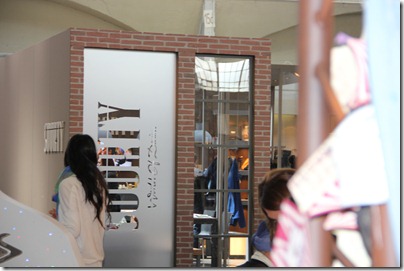 Artistic Milliners – Pakistan
Artistic Milliners , the group from Pakistan which is coming out with a LEEDS certified factory shortly ,  came out with denim products including :
Micro Modal – for that super soft feeling  for the ladies apparel . The micro modal fibre is derived from peach trees. Produced by Lenzing , the fibre is used in over 50% weight of the fabric to give that super soft touch which women are looking for.
Lolita : Designs and prints  with PU, glitter , pigment and others.
X-fit : Dual stretch, the company is X-fit certifiied  to bring out
Structures and jacquards : A mix of weaves of jacquards and dobbies.
Love by : Again lots of  lyocell  fibers in this collection.
ITV – Italy
Flock, prints , super softs  and the Wine dyed (sustainable) fabrics were some of the items in  ITV collection which they focused on . We are also presenting a video on a chat with the ITV team.
The company had a lot of prints, shiny looks, coatings, and other treatments to cater to high fashion brands.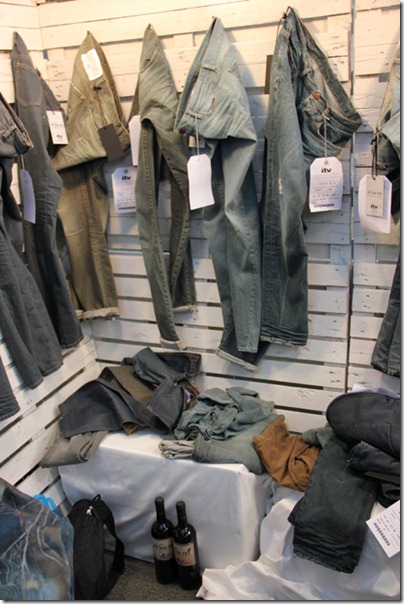 Calik – Turkey
Calik from Turkey had come out with the Lokum Coffee concept . The company worked on a design concept which moves  from garment styling backwards to fabric development.  Collection has been developed on a pop up concept where the collection would change  every few months. Fabrics included ones inspired by Marine Coffee colors  including colored wefts, super darks with brown tones.
The part II of this report folllows ………